Google To Motorola: "Some Things Have Got To Change Around Here"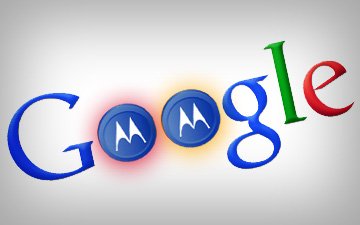 (picture from Mashable.com)
I've written quite a few times about the impact that the Google Motorola deal could have on the future of Android devices, and while I'm very happy about Google purchasing the company, I think that Google needs to (if they haven't already) set the record straight with Motorola on what will be expected of them as the property of the big G. My colleague Fabien got me thinking about what Google would say to Motorola when introducing them into their infrastructure. If I were Google, that conversation would go a little something like this:
"Welcome Motorola. We couldn't be more pleased that you will be officially joining us as a company, and with the exciting things that we have both done with you and with Android, we see huge things happening for the future of our mobile sector. With that being said, this purchase of your company wasn't, despite what people think, about just purchasing patents. You are experts at what you do, are accomplished as pioneers of the mobile world, and with the success of the Motorola Droid/Milestone and other devices, it only makes sense that we work together to create something amazing. However, some things are gonna have to change around here, as this 12.5 BILLION dollar purchase was for a reason. Things can not, and will not continue as they were, and I will come out and tell you right now that expectations are extremely high...12.5 billion dollars high....
As you already know, Android is now the most popular operating system in the world, and you have had a hand in making that happen. However, if we're just talking about sales numbers, quite frankly, our partner and friends over at Samsung are making a mockery out of you, and delivering the only product that is even close to being able to compete with Apple's iPhone. Although we have done and are doing great in terms of sales, our user expierience on Android devices still has room for a lot of improvement. Since Android's beginning, Apple has always had a distinct advantage over us, and that advantage is being able to develop software for their own hardware. The result of this is an extremely solid user experience, with hardware and software in perfect harmony. But now that has all changed. Together with you, we now have the same advantage, and for the first time, we can directly develop software for OUR/YOUR hardware.
What does this mean for you? Simply put: We are and will be expecting the best Android devices ever created as a result of purchasing your company. If we wanted to just continue down the path we're on now, we would simply continue to allow you, Samsung, and HTC to keep pushing out great devices as we do now. Purchasing your company was not a shift in strategy in this point, as we still want our partners to continue doing this. But it is definetely an evolution of our strategy, and has the potential to bring Android to an entirely new level. There are no more excuses for us, nor for you, for flops or mediocre sales and performance for new phones and tablets. You not only represent us now, you ARE us, and to put it bluntly, we expect devices that put HTC and Samsung Nexus handsets to absolute shame. In doing that, it will also push them to work harder to provide the best Android user experience possible on their devices, as they and yourselves have all witnessed with your own eyes what Android can do for your companies.
Apple is coming after Android with an extremely aggressive strategy, and have succeeded in getting certain Android devices banned. We know that they have also came after you as a company before as well. While we don't want to wage a war with Apple, we will do everything in our power to defend ourselves (and that means you), and to protect our intellectual property. As you saw from last weeks ruling in Germany, we can also successfully (and aggressively) defend ourselves when needed. You concentrate on making quality phones and tablets. Together with your patents and our legal team, we will concentrate on anyone who feels the need to destroy what we have worked so hard to develop.
You are the missing link, and the final piece to make Android the best it can be, and we're thrilled to welcome you here.
Now lets get to work".