What will the future of VR and AR look like?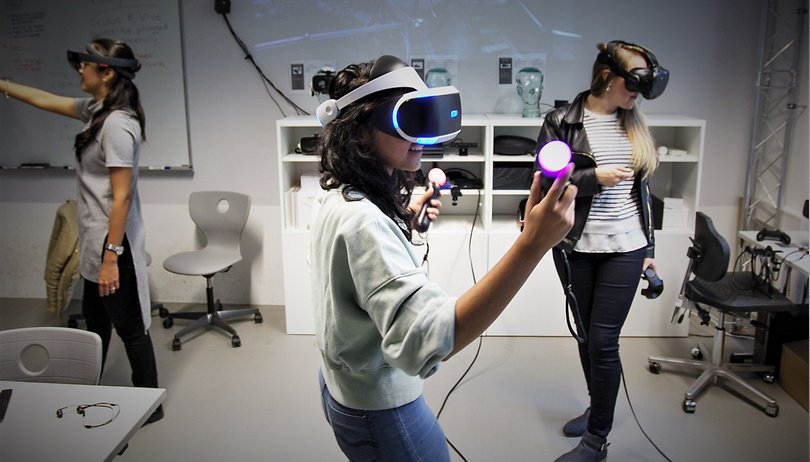 While it was only a $3.9 billion market in 2016, augmented and virtual reality (AR and VR) are poised to grow rapidly. By 2021, the industry will grow to over $100 billion, and by that time, the way the average user consumes content will have changed forever. This will have a profound effect on creative fields like design, marketing and journalism. Students are learning a new set of skills so they aren't just keeping up with the job market, they're creating the future. We visited the Macromedia University Media Lab in Berlin to see what they're up to and get a pulse on where VR/AR is headed. NEXTPITTV
What are the possibilities for VR and AR?
Entertainment
Goldman Sachs Global Investment Research estimates that by 2025, the VR/AR ecosystem will be dominated by entertainment, with over half of the entire market being comprised of video games ($11.6 billion), live events ($4.1 billion) and video entertainment ($3.2 billion). Video games show the strongest promise of all the categories, and mobile AR is leading the way. In 2016, the AR app Pokémon GO made more money than the entire VR game software market.
We saw at the university's Media Lab that VR and AR offer new possibilities for video content. Students there work on film and animation projects, sometimes in collaboration with large corporations for marketing campaigns. These new mediums will mean changes to entertainment and news reporting, too. There are already a number of examples of this. A 2016 United Nations film shows the potential for VR to be a powerful and immersive form of storytelling. My Mother's Wing captures life and death in Gaza from the perspective of a mother who lost two sons in a bombing. It is available anywhere VR is, or online for anyone to view as a 360 video in their browser. Since November 2016, The New York Times has been publishing The Daily 360, videos which take readers into war zones and add a new dimension to historic scenes.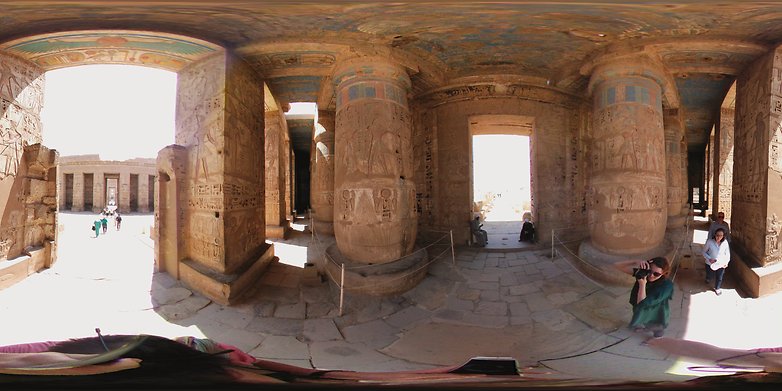 New opportunities for creatives
The people who shape the world around us will be using an entirely new tool kit to do so. Virtual reality gives designers the opportunity to craft something without the limitations and constraints like supply costs, build time or storage space. For example, fashion design students at the university are able to design a new piece of clothing in 3D without wasting any materials, in as little as 15 minutes, using programs like Tilt Brush by Google which allow you to import a mannequin then paint a design onto it with any color and texture. The same idea applies to prototyping in any context, for example, designing a full scale model of a concept car.
Healthcare, engineering, and other uses
The other major use cases for VR/AR will be for healthcare ($5.1 billion) and engineering ($4.7 billion), followed by real estate, retail, military and education applications. The possibilities in all of these contexts are endless, and VR is already being used in some incredible ways. Just one example of its use in healthcare and education: Nokia's OZO VR camera is being used to train brain surgeons with 360 degree live video and spatial audio. See it in action below:
VR and AR will also play a bigger role in day-to-day life, especially shopping and advertising. Retailers are already seeing the value in the technology and making investments. For example, IKEA offers a new VR experience that allows users to see, and interact with, a newly designed kitchen. In the future, apps like this will make visualizing potential purchases in your home easier than ever - whether you're an interior designer, or just re-doing your kitchen, deliberation over new furniture choices could happen in your own home rather than in retail stores or on websites.
What will it take to reach the $100 billion mark?
For VR and AR to reach their expected potential, they will have to clear some hurdles with the average consumer. After trying various headsets like the Oculus Rift, HTC Vive and HoloLens at the Media Lab, it became clear to me that issues with weight, heat, wires and set up time need to be addressed sooner rather than later. High costs and a lack of apps are also standing in the way of consumer adoption. Major investments from Facebook, Apple, Google, Microsoft, Samsung and more will pave the way for these necessary improvements. We will keep a close eye as things in the VR/AR space develop further and the industry's trajectory evolves.
What do you think the future will hold for AR and VR? Have you tested the technologies for yourself yet? Let us know in the comments.