This is why you shouldn't upgrade your Nexus 5 to Lollipop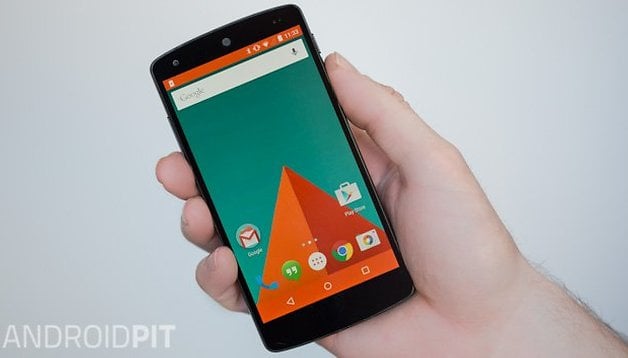 A recent test has confirmed that Google's popular smartphone, the Nexus 5, has worse battery life after updating to Android 5.0 Lollipop. The news arrives despite Google's claims that the new OS offers a 10 percent increase in battery performance over its previous OS, Android KitKat. NEXTPITTV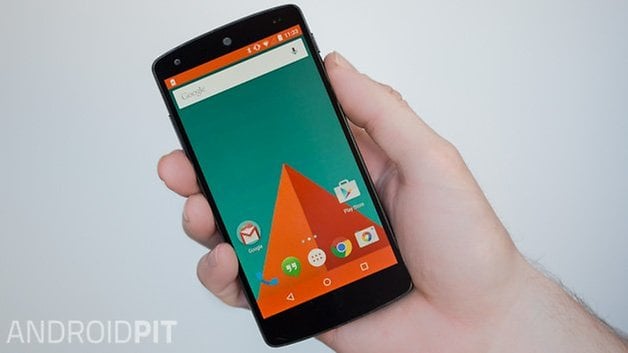 The news comes courtesy of a blog post on GSMArena which took an in-depth look at battery performance on the Galaxy S5, HTC One (M8), LG G3 and Nexus 5 after upgrading to Lollipop. While the S5 and One (M8) showed various strengths and weaknesses, the LG G3, and Google's own handset, showed a loss in every category.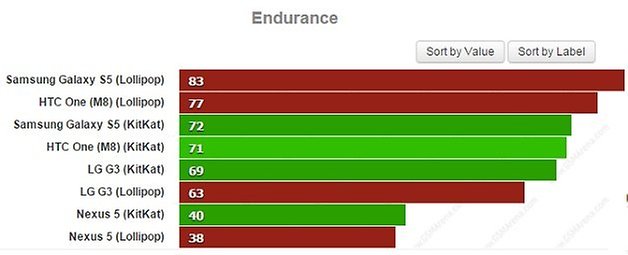 As you can see in the "general" usage statistics above, two out of four of the flagships in the test suffer a dip in battery life after upgrading to Android 5.0. We know that many AndroidPIT visitors had long since suspected that Lollipop was a factor in their device's battery life issues, and will be pleased to see their claims justified.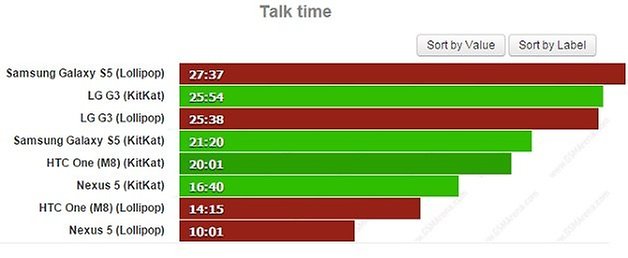 It is worth noting that this test was conducted on Android 5.0, and the Android 5.0.2 update is now available for some devices and said to bring a lot of bug fixes and improvements to make system performance more reliable. What effect this has on the overall battery life remains to be seen, but I suspect that, even with 5.0.2, these devices won't show an increase in battery life like Google told us it would.
Head to Android 5.0 Lollipop problems and solutions page if you need any further help, and you can even find out how to downgrade your Nexus to an older version of Android, if you wish to do so.
Have you experienced battery problems on the Nexus 5 after upgrading to Lollipop? What's your solution to the problem?