CES 2018: The latest in mobile tech, smart home, VR and more
Update:

The latest from Asus, Huawei and more!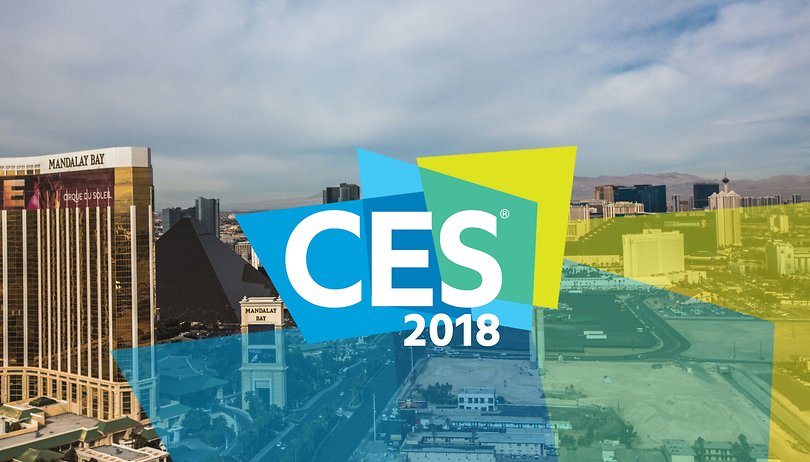 CES, one of the world's largest electronics trade shows, is heating things up this winter by raising high-tech to a fever pitch as it does every year. The biggest brands and manufacturers are convening to present their latest innovations. The latest news out of CES is about Asus' ZenFone Max Plus and Huawei's Mate 10 Pro US availability.
What is CES?
The Consumer Electronics Show (CES) is one of the largest high-tech trade shows in the world and focuses entirely on technological innovation in consumer electronics. It takes place every January in Las Vegas and has been running now for over 50 years. This year it is taking place January 9-12.
This event brings together professionals, journalists and individual tech aficionados. CES 2017 was a record-breaker, welcoming more than 4,000 exhibiting companies and over 180,000 industry professionals to Las Vegas to showcase the latest innovations from the global tech industry.
What will be the hot trends of CES 2018?
Obviously, we're excited for the next generation of Android devices that are being revealed: smartphones, tablets and smartwatches. Smartphones aren't the main focus of CES, however, with many manufacturers holding back some big hitters for February's Mobile World Congress in Barcelona.
Having said that consumer tech has moved beyond smartphones, we can expect to see many more interesting devices and technologies based on last year's developments. This means drones, smart home devices and voice assistants, driverless cars, the internet of things, AI making everything that much more smarter and connected, 3D printers, new kinds of wearables, plus new accessories for AR and VR.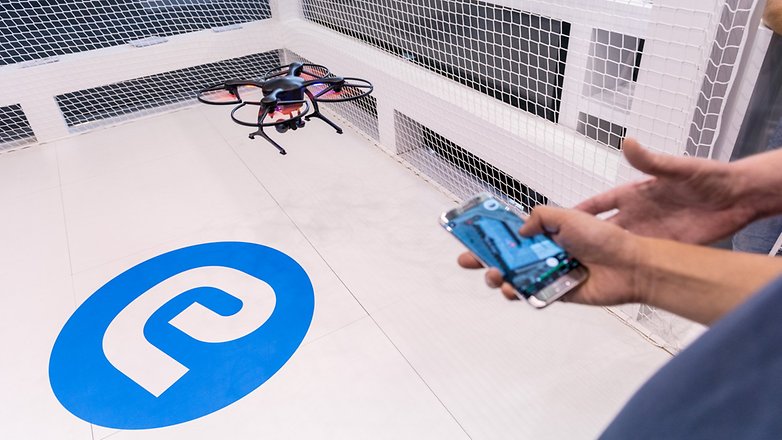 Asus: ZenFone Max Plus and disappearing monitor bezels
The ZenFone Max Plus is coming to the US, and it's packing an 18:9 5.7-inch display, a 4,130 mAh battery and a 16 MP camera on the front and back. Notably, it's the first Asus smartphone to feature Face Unlock, a recent trend among Android devices. It's arriving in February for $229.
If you're a gamer or you have a three-monitor PC setup, Asus' Republic of Gamers (ROG) sub-brand has come up with a solution for those pesky monitor bezels. By mounting vertical lenses between the monitors at a 130-degree angle, it makes the displays blend together seamlessly. The Bezel-free Kit will work with non-Asus monitors as well, as long as they're the same size.
Acer: New 11-inch Chromebook
Acer has contributed a lot to the diffusion of the Chromebook platform on a global level. At CES, the company showed off its new Chromebook 11 with a price of just $249 to target low budget users. The laptop has a 1366 x 768 display, an Intel Celeron CPU, 2/4 GB RAM and 16/32GB internal memory. The Chromebook also has a long battery life of up to 10 hours.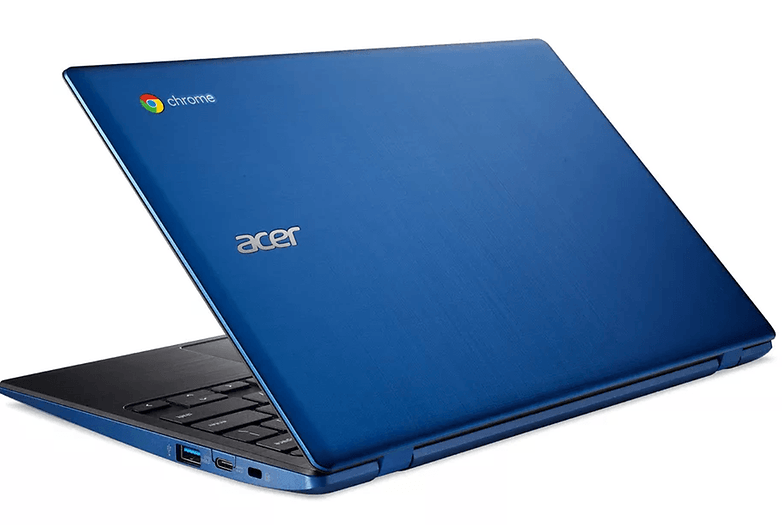 Nvidia: Gaming TV and new AI chip
During Nvidia's conference slot, the graphics chip giant showed off some novelties from itself and partners. For the first time since the introduction of G-Sync (a technology that synchronizes screen refresh rate to GPU output frames to reduce tearing), the company has announced that some new 65-inch high-frequency TVs will be equipped with this technology.
The monitor/TV will have a of 120Hz refresh rate and will also have smart features thanks to Android TV. In a nutshell, the company has created a platform for manufacturers that can use the features of Nvidia Shield (Android TV), Nvidia G-Sync and the 4K HDR quality at 120Hz on a panel with large dimensions to be placed in front of the sofa. If you're gamer who likes to connect your own high performance PC in the living room for gaming sessions, expect these TVs to arrive in the near future!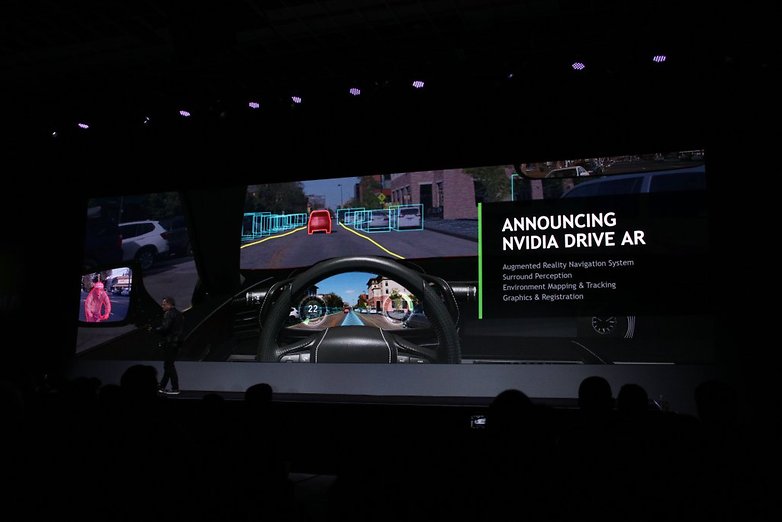 Nvidia aren't just about gaming. The company has revealed that its hardware platform for the automotive world (called Xavier) is reaching its first customers. Xavier aims to improve the smart car experience through the use of AI. The company also stated that new variants of its DRIVE AI based on SoC Xavier are coming in.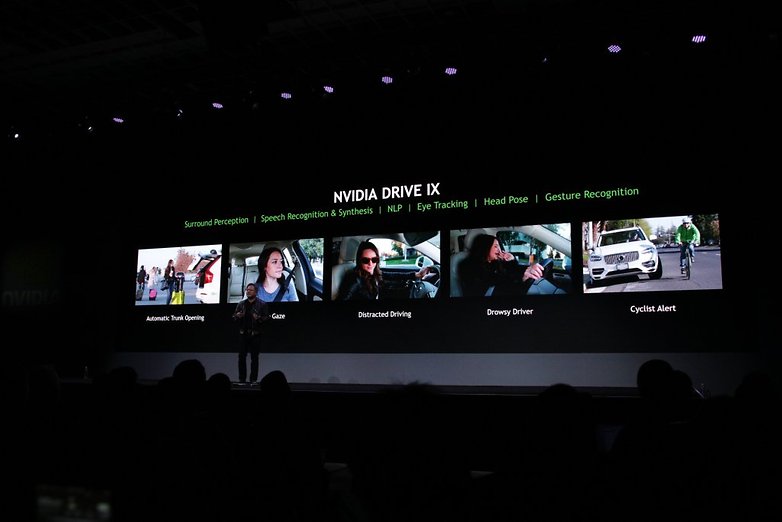 According to Danny Shapiro (NVIDIA's Senior Director of Automotive) augmented reality has a big part to play of the future of the driving experience. That's why the company has released a new SDK called DRIVE AR to developers. DRIVE IX will help in the development of intelligent digital assistants for driving and the Pegasus platform (already presented on previous occasions) used on self-driving taxis has been improved and reduced in size.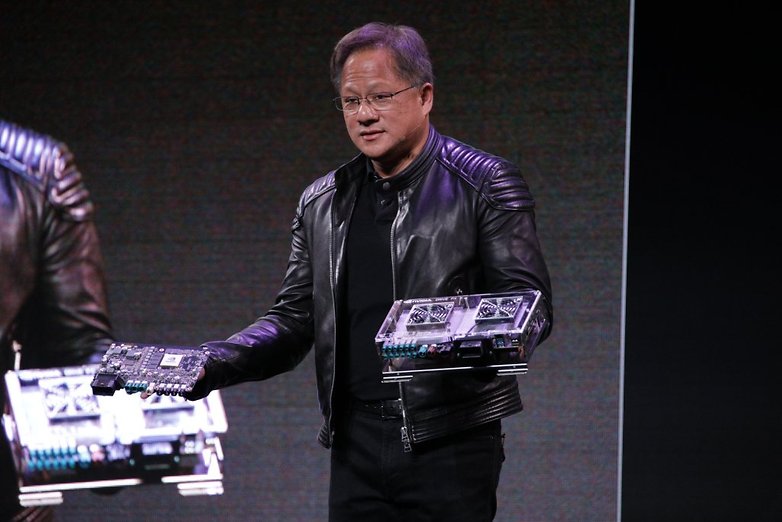 Huawei: Making it in America
Huawei CEO Richard Yu had confirmed that some of Huawei handsets will soon be sold by US wireless carriers, starting sometime in 2018. While we were expecting the announcement of a partnership with AT&T for Huawei's Mate 10 family of devices, it looks like this deal has been cancelled following political pressure from the US government, which has long suspected Huawei of having ties with Chinese espionage.
Despite the deal falling through, Huawei announced that it is pushing forward in the US market by selling the Huawei Mate 10 Pro unlocked through retailers like Best Buy, online and in-store, in February. For more details, check out our full article:
HTC: Double down on virtual reality
With its HTC Vive headset, the Taiwanese manufacturer immersed us (and the company's fortunes) firmly in the virtual reality world. The Taiwanese manufacturer plans to improve the ecosystem so we can expect to see new accessories and other VR-specific content.
HTC's Vive division presented its new Vive Pro at CES. The new VR display incorporates new displays with a combined resolution of 2880x1600 pixels, bringing pixel density from 448 to 615ppi. The headset now also integrates a 3D audio system, two cameras on the front (presumably for AR functionality) and two microphones. The Vive Pro viewer is compatible with existing HTC VR systems.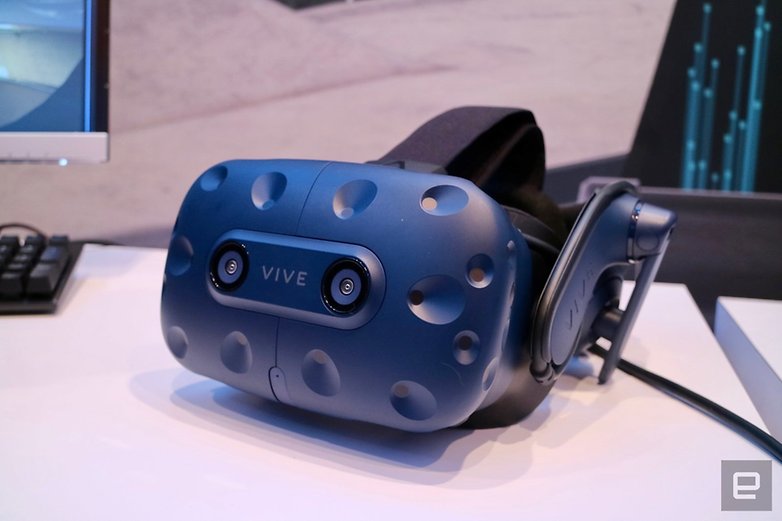 Not only that, a wireless adapter is now also available to let you enjoy the VR experience in complete freedom.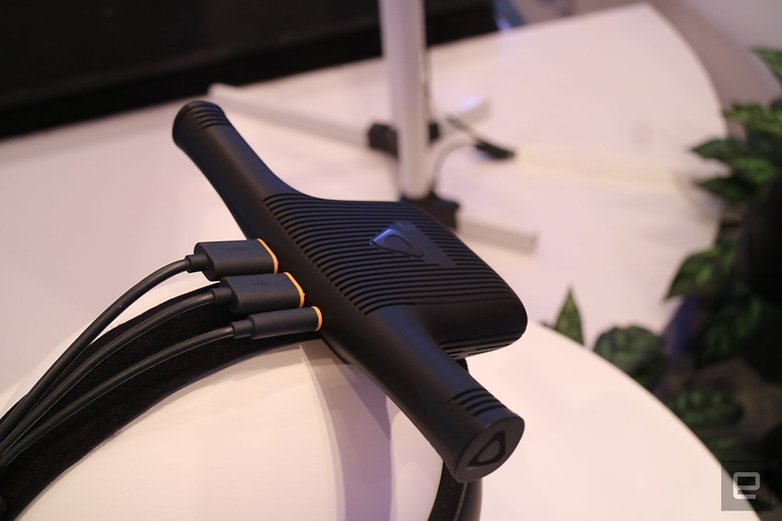 LG: Raspberry Rose V30, 8K TV, new robots
LG has participated in the CES since the beginning, so the South Korean manufacturer will of course be present at the show. As we would expect, LG could introduce new smartphones, especially in the entry-level and mid-range segments.
We already know that a new color variant of the LG V30 will be presented at CES 2018. Dubbed "raspberry rose", the eye-catching color may sway some style-conscious buyers to LG's flagship phablet.
But LG makes much more than just phones. Just as most households are getting used to 4K and HDR displays, LG will be using CES 2018 to showcase their brand new baby: A new 88-inch 8K OLED display. A record-breaker in both size and resolution, this prestige piece will without a doubt support LG display's dominance of large OLED screens.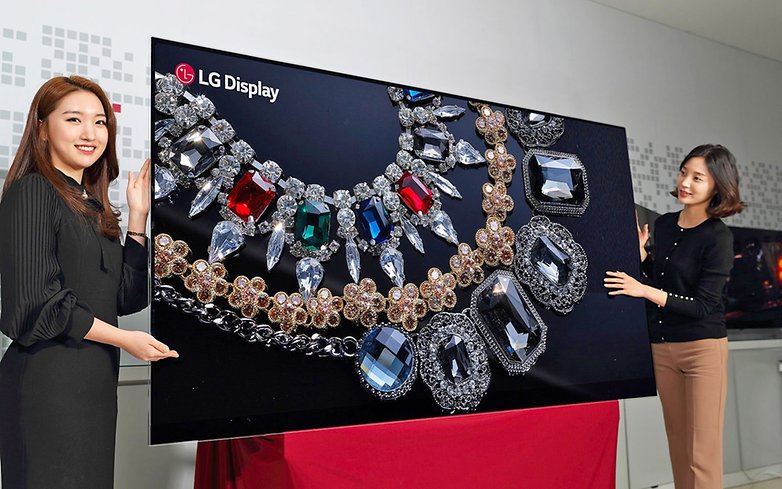 Last year, the fashionable technology seemed to be the intelligent robot that acts as both a personal assistant and manager of home technologies. Amazon has its Amazon Echo, Google has its Google Home. LG seems to be interested in this technology with its robots.
As part of LG's pivot towards AI, the company revealed three more work robots at CES 2018. These will be new concept robots specifically developed for commercial use at hotels, airports and supermarkets.
The robots form part of LG's new CLOi (pronounced KLOH-ee) robot brand, and consist of the following:
Serving Robot: Intended for work in hotels and airport lounges, this robot has a built in sliding tray and can deliver and serve food or refreshments to customers around the clock.
Porter Robot: The hotel experience could be made faster and more convenient with the Porter Robot there to carry luggage and handle check-in and -out service.
Shopping Cart Robot: This robot carries a barcode reader which customers can use to scan product prices and see their complete shopping list on the face display. It also works with a smartphone app to help shoppers find what they are looking for in the supermarket.
These robots will join the other members of LG's CLOi family which have had trial runs operating as cleaners and guides in a Korean airport and financial institution. Thanks to advances in AI, 2018 could see improvements to the emotional experience of interacting with robots that make their presence more viable in commercial use.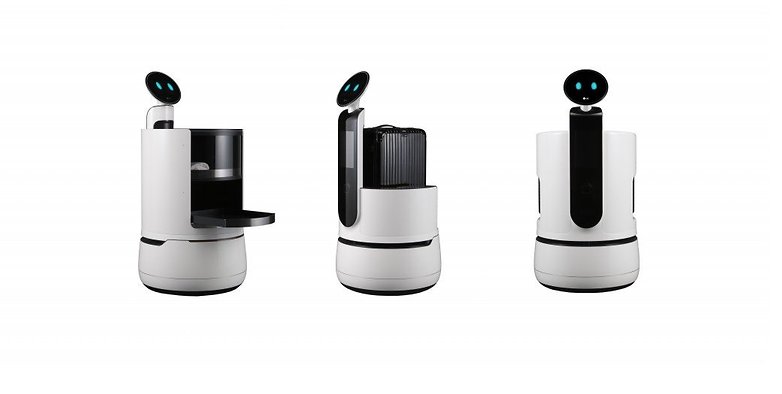 Sony: Three new smartphones revealed
Sony has revealed three new smartphones at CES, including the upper mid-range Xperia XA2, XA2 Ultra and the entry-level Xperia L2. The Xperia XA2 and XA2 Ultra have some exciting changes compared to their predecessors, including a better processor, significantly more battery capacity, a new fingerprint scanner position and other hardware updates. For all the details, check out the full news:
In addition, the entry-level Xperia L2 was revealed, and it has a 13 MP main camera and a 120-degree wide angle selfie camera with 8 MP, as well as 3,200 mAh battery capacity. There may be more to look forward to from Sony, as it will hold its press conference later today, January 8th, at 17:00 on the Sony stand.
New OLED with Dolby Vision
Sony has unveiled the new AF8 range of OLED displays, which does not replace the top of the A1 range but is just below it. The televisions are characterized by an almost bezel-less design with the various inputs (4 HDMI and 3 USB) positioned on the stand base.
On the back of smart TV there are two actuators that implement the new audio technology of the Japanese company: we don't find conventional speakers but the TV emits sound with vibrations directly from the OLED panel. On the back there is also a subwoofer to reinforce the low frequencies.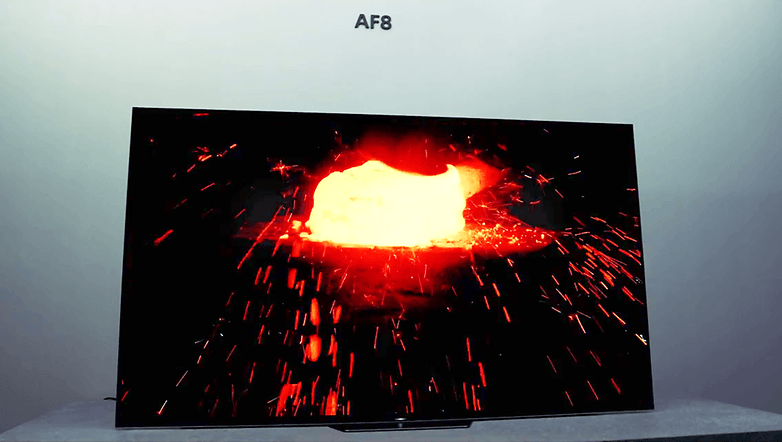 All TVs in the series are 4K HDR X1 Extreme with object-based HDR remastering: in practice, the processor analyzes the image in each scene and corrects colors and contrast for each individual object in order to perfect the experience with non-HDR content. Integrated technologies include HDR10, HLG, Dolby Vision, 4K X-Reality Pro, Super Bit Mapping 4K HDR and Triluminos. In some markets smart TVs will support Amazon's Alexa.
Samsung: The new A8, Exynos 9810, QLED display
Sadly, the South Korean manufacturer didn't present its Galaxy S9, it only showed off the A8 which had already been released just prior to CES. Although we won't see the S9 itself, Samsung has already unveiled the Exynos 9810 chip that the European version is expected to carry. The chipset boasts 2.9GHz custom CPU, an industry-first 6CA LTE modem and deep learning processing capabilities that should result in improvements to the user experience in terms of multi-tasking, biometric security, and high quality video streaming, among others.
Samsung presented its first QLED monitor, called the CJ791, at CES 2018. The 34-inch Curved Monitor has a Thunderbolt 3 connection capable of transmission speeds four times faster than USB, and can also supply a laptop with up to 85 watts of power at the same time.
But when it comes to displays, the real show-stealer from Samsung is definitely the new 146-inch 4K TV nicknamed "The Wall". The panel is made with a new technology called MicroLED that guarantees even better contrasts when using HDR10 or HDR10+ content.
Here it is. Samsung's 146" modular TV. Called The Wall! #mashableces #ces2018 pic.twitter.com/u5NA7xiHAC

— Raymond Wong 📱💾📼 (@raywongy) January 8, 2018
Even more interesting is the new technology integrated in Samsung's new 8K TVs. Thanks to artificial intelligence, the screen is able to upscale lower-quality content to allow for an improved viewing experience. It's hard to evaluate the results of videos that come from Las Vegas but those who saw the technology in live action were pleasantly surprised.
Hard to see in this video but here's how Samsung is using AI to upscale 480p content to 8K sharpness. Looks good. But I'll have to see how it does with real content pic.twitter.com/XwKXFHFVSG

— Raymond Wong 📱💾📼 (@raywongy) January 8, 2018
DRVLINE: New platform for driverless cars
The Korean colossus also presented a new hardware and software platform for the development of self-driving vehicles. Most solutions of this type oblige manufacturers to adopt the package in a completely without giving the possibility of customization according to user needs, Samsung has decided to opt for a modular approach and open their platform to other manufacturers for the customization of the various modules.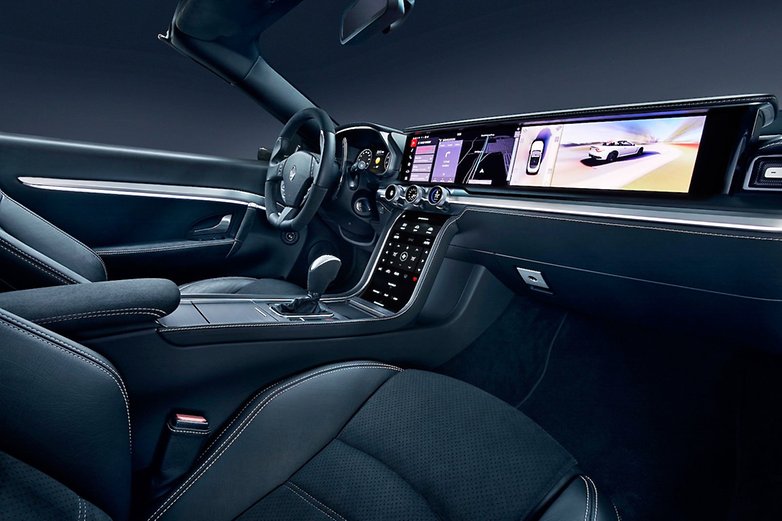 The platform is called DRVLINE and will make its debut during the course of this year by including a video camera that will allow the vehicle to be controlled within the lines delimiting the roadway, an adaptive cruise control and a series of warnings in case of probable collision with other vehicles or pedestrians.
Wearables
Samsung also stays active in the wearable world and promises to bring its SmartThings app for smart home control on its Gear Sport and Gear S3 smartwatches.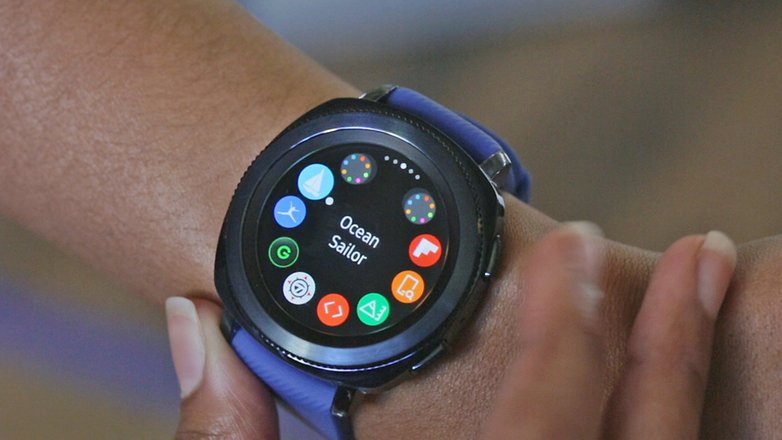 Qualcomm: security, IoT and audio codec
Meltdown and Spectre
Meltdown and Spectre are among the most talked tech topics of the moment. Safety gaps affect practically every CPU built since 1995 and Qualcomm as a SoC manufacturer has also been called into question. President Cristian Amon at the end of his conference at CES said that the mobile industry was only marginally affected and security patches were already released by some Qualcomm OEM collaborators in December without any impact on performance.
New SoM (System on a Module) for IoT and Android Things
The Californian chip manufacturer presented two new products created specifically for the IoT Android Things platform. The two chips are called SDA624 and SDA212 and have the features to be integrated into smart home devices such as washing machines or smart speakers. The chips have enough power to operate in devices with touchscreens and camcorders and incorporate advanced noise-cancelling technologies to facilitate the integration of Google Assistant.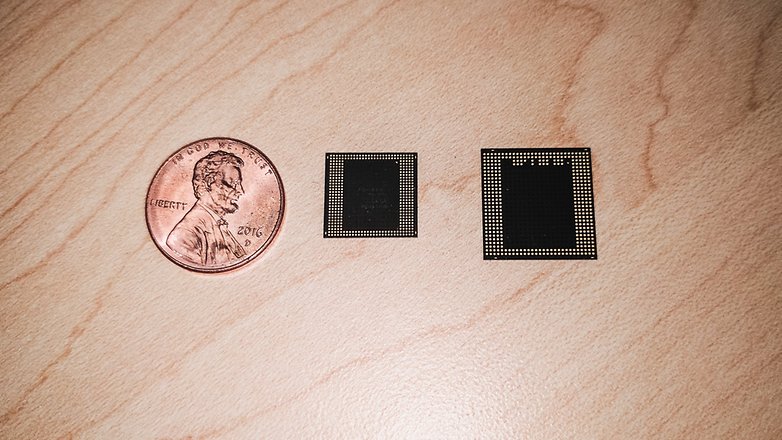 The two Home Hubs are paired with the QCA9379 wireless chip capable of offering WIFI 802.11ac 2x2 MU-MIMO and Bluetooth 4.2 connectivity. In addition to this, they feature 1GB of RAM, 8GB of eMMC flash memory and the company's WCD9326 audio codec. A variant of the SDA624 supports the functionality of Google Cast for video streaming, Google Maps and video calls with Google Duo.
AptX and new high efficiency audio chips
At the opening of the talk about the world of wireless audio Qualcomm has thought of making us a kind reminder: more and more smartphones are eliminating the headphone jack. Qualcomm has been active since the beginning with its high quality audio codecs from the aptX family and the latest addition of these codecs (called aptX HD) is available on more than 60 products from various manufacturers. The list includes the following manufacturers but not only:
Audio-Technica
Bowers and Wilkins
Beyerdynamic
iRiver
LG
Google
Nura
Sony
OnePlus
Huawei
HTC
SHARP
NAIM
PSB Speakers
If you are interested in knowing if your products support high quality streming with this codec, you can do so from the dedicated page.
Moving on to the real novelties, the San Francisco-based company presented a new high efficiency audio chip called QCC5100. This chip is designed for the ever-increasingly "truly wireless" earphones, i. e. completely wireless like Apple AirPods or Samsung Gear IconX, and includes hybrid noise cancellation technology (cVc and Fluence) already inside the package so you don't have to resort to external solutions. The codec also has a support dedicated to Google Assistant and Amazon Alexa.
Not only that, the chip is optimized for 65% more efficiency than previous chips and 25% less battery consumption than the most popular wireless headphones available now (according to the manufacturer) and will support Bluetooth 5.0.
Google: A display with Assistant
Smart display in collaboration with Lenovo, Sony, LG, JBL
Most people still have to get acquainted with and used to smart speakers but, as we know, progress cannot be stopped. The first smart displays with Google Assistant are now on stage at CES Las Vegas. Amazon had already tried a similar solution by bringing Alexa to his Echo View with little success. In collaboration with Lenovo, the first speakers will be launched this summer and will be equipped with the SDA624 platform from Qualcomm mentioned above.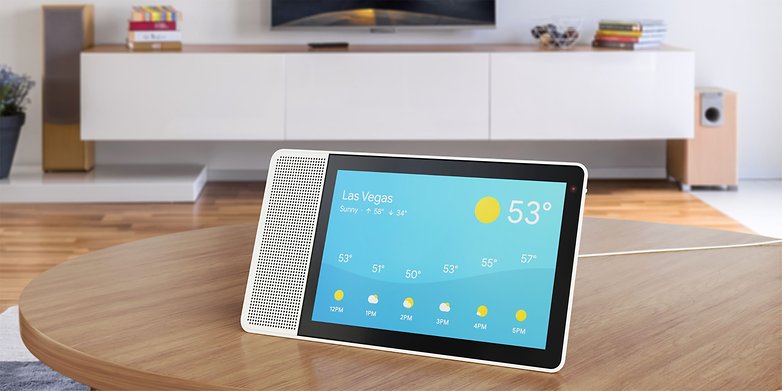 Smart speakers will be able to answer any questions Assistant already understands and supports in addition to Google Photos, Youtube and Chromecast features. Lenovo is about to launch the first 7" display for $199 and the 10" display for $249. JBL, with its JBL Link View, LG and Sony have not yet disclosed the prices of these products.
Panasonic: TV 4K, new Lumix GH5S
Most beloved mirrorless camera improves
The Panasonic mirrorless Lumix GH5 was one of the most popular cameras of the past year. The company is celebrating 100 years of activity by presented a new iteration of this camcorder called GH5S. The GH5S has a 10.2MP sensor in micro four thirds (half of the GH5) to increase low brightness sensitivity allowing the GH5S to natively reach ISO 51200.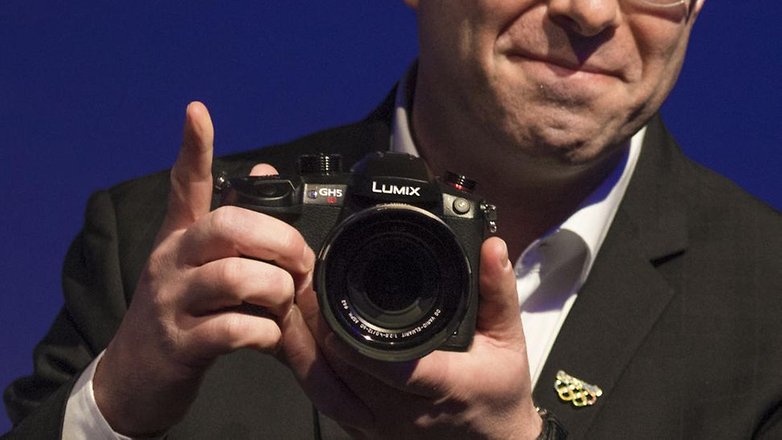 The camera can record 14-bit RAW. The new Lumix can record video in 4K at 30fps and 60fps, internal encoding at 10-bit 4:2:2 30fps and 4:2:0 8-bit at 60p. Unlike the GH5, the GH5S can record in V-LogL and Rec. 709 natively without having to pay an extra charge.
OLED and HDR10+
As for the TV range, Panasonic has released two new OLED series called FZ950 and FZ800. These TVs feature Panasonic's HCX processor and support for HDR10+.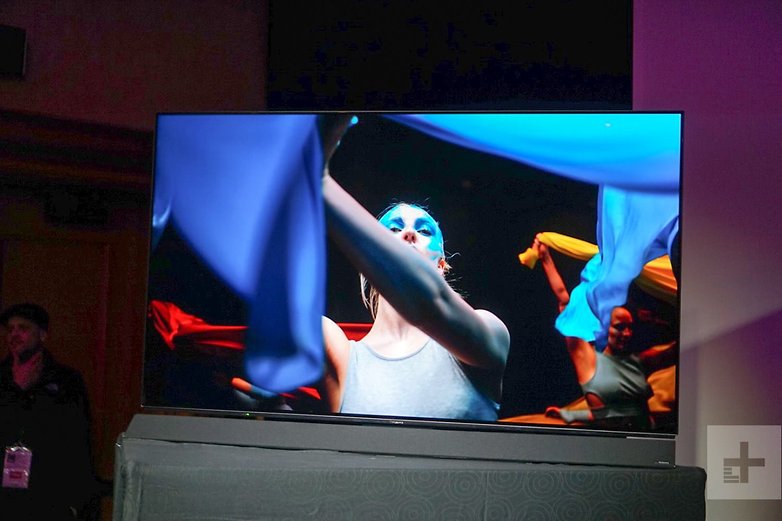 Dell: New XPS 13 version
Dell brought the new versions of its XPS 13 to CES. Renewed not only in hardware but also in design, the laptops feature a metal body, 1080p or 4K display with reduced bezels, and the new Intel i5 and i7 series of eighth generation CPUs.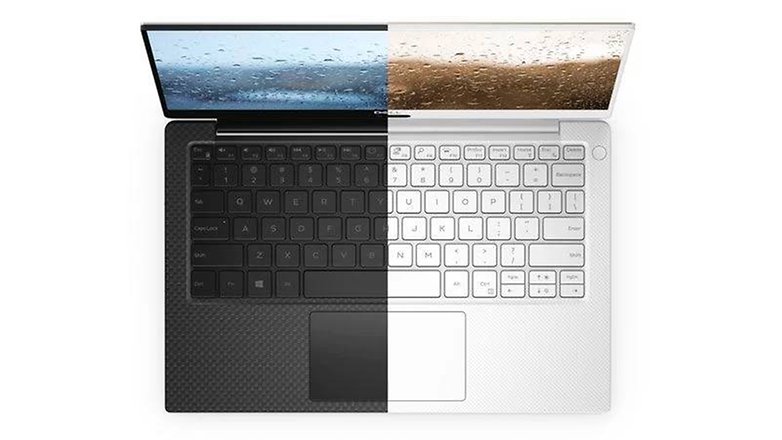 Hisense: Alexa finds its way into your TV
The Chinese company stated that its new 2018 4K TVs will include the Amazon voice assistant in the supported markets. Thanks to this you can use your television as smart home control for all your connected devices. Hisense hasn't said much more than that its 100-inch laser TV will also be updated to support the functionality.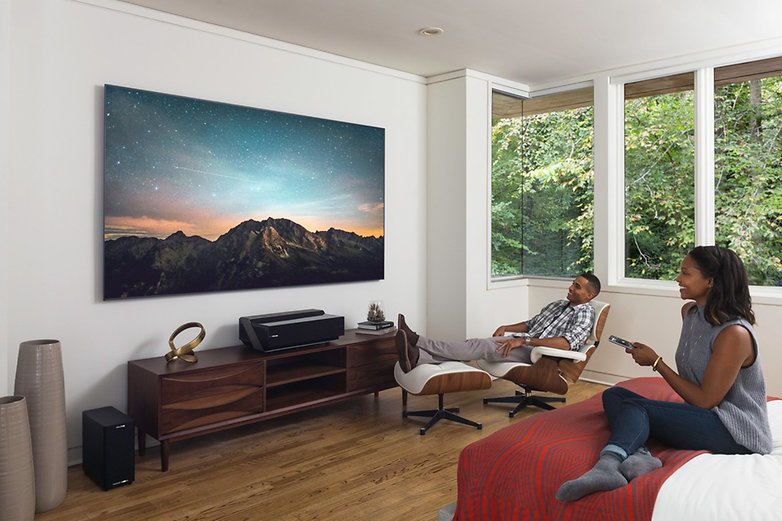 TCL: A new BlackBerry?
BlackBerry has certainly abandoned the manufacturing of smartphones, preferring to turn to software rather than hardware, but this does not mean that we will no longer see phones from this brand. Its partner TCL is taking over. It could take the opportunity to present a new model, or at least a prototype to replace the KeyOne.
Xiaomi: Standalone VR
Hugo Barra, head of VR at Facebook, announced at Qualcomm's CES press conference that Oculus' first standalone VR headset will be built by Xiaomi. Xiaomi is also rolling out its own standalone VR headset—dubbed the Mi VR Standalone—but that will be exclusive to China.
Auto manufacturers
While motor shows are becoming increasingly high-tech, the opposite is also true. The CES will certainly be an opportunity to discover new developments in the field of cars, or at least smart cars. We've already seen Samsung and Nvidia present their platforms for artificial intelligence for use in vehicles, but the auto manufacturers will be working to integrate such things from their side.
Digital assistants, such as Alexa or Google Assistant, should become more widespread in cars. Dashboards will become increasingly high-tech.
CES 2018: Presentation schedule
| | Date and time |
| --- | --- |
| Nvidia | Sunday 7, 11:00 |
| LG | Monday 8, 8:00 |
| HTC Vive | Monday 8, 13:00 |
| Samsung | Monday 8, 14:00 |
| Sony | Monday 8, 17:00 |
| Huawei | Tuesday 9, 13:00 |
| Lenovo | Tuesday 9, 11:00 |
What are you hoping to see from CES 2018?