(UPDATE) Black Galaxy S3 On The Way? Looks A Bit Like A Galaxy Nexus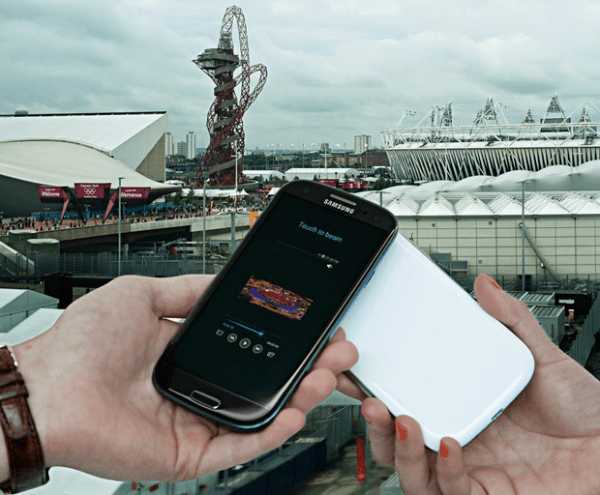 When Samsung released the Galaxy S3 in Pebble Blue and in White, the first thought that crossed my mind was: "no surprise there. A black model might look too much like the Galaxy Nexus". Well, maybe I spoke too soon, as Samsung has posted shots of someone holding what appears to be a black Samsung Galaxy S3 at the Olympic Games in London (Update: Check the picture at the bottom :-D).
The pictures were posted on Samsung's Facebook page. We can't confirm that the phone will ever been released, or that maybe light is hitting the phone in a way that makes the Pebble Blue model appear to be black. But it certainly does give us an idea of what Android's most successful selling smartphone would look like dressed in black: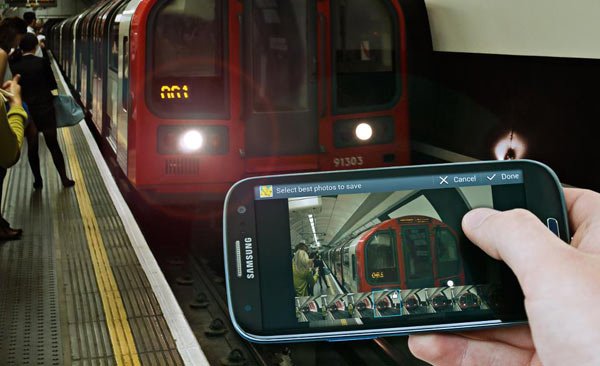 AT&T is preparing a red version of the device, so why not a black version? Could this be the Olympic Games Edition of the Galaxy S3?
It's really hard to tell what's going on here. The pictures come directly from Samsung's Facebook site, so I doubt they would Photoshop them to make the phone look black. It could be that this is a production model with the paint "still drying" on it, or again it could be the way the light is hitting it that makes it seem black. The home button on the photo above also appears blue (along with the bluish glow surrounding the picture at the very top), which makes it hard to tell if we are seeing a legitimate photo, or an illusion.
But, if you have a look at this photo from Samsung, a black Galaxy S3 is definitely being displayed (left red circle), and is easily distinguishable from the blue version (right red circle):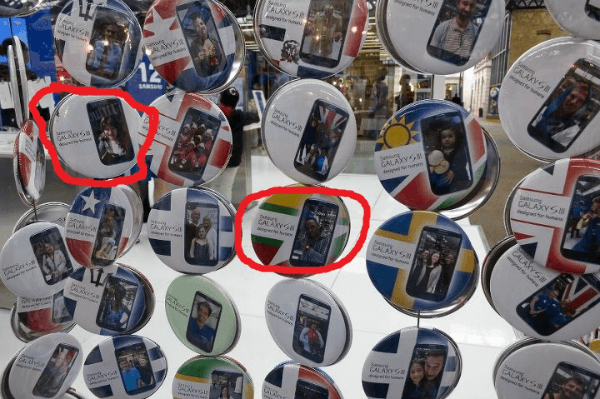 Hmm....What do you guys think? Does the black version of the Galaxy S3 look more appealing to you than the blue, white, and red version? Is this real, or did Samsung make a bad attempt at using Photoshop? Or could it be that the light hitting the phone is simply messing with our heads?
Let us know what you think in the comments below!
Update: Not convinced? Check out this picture, which is VERY clearly a black GS3: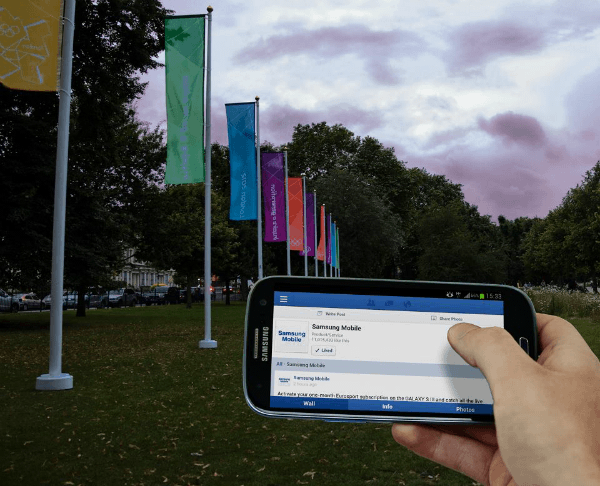 Looks real folks. What do you think?
Picture credits: Samsung Facebook Page