Best Boost Mobile phone plans 2015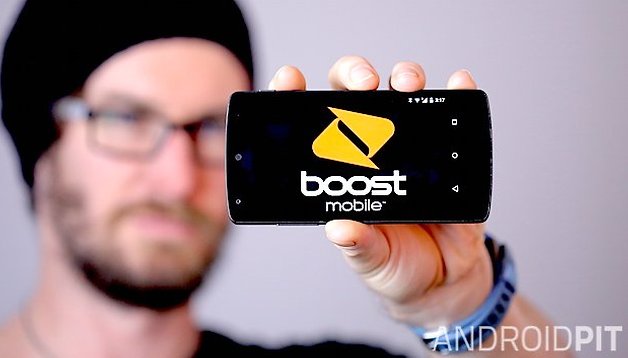 Boost Mobile is popular for its low-priced tariffs in the US, and it looks like its offers are getting even cheaper: if you subscribe to its Auto Re-Boost service you'll be able to get unlimited talk, texts and 2.5 GB of 3G or 4G data for $35 per month. It sounds good, not least because you can beef up your unlocked Nexus 5, Galaxy S4 or Moto X (2014) with tons of data, but are there any nasties - and how does it compare to rivals? Let's find out. NEXTPITTV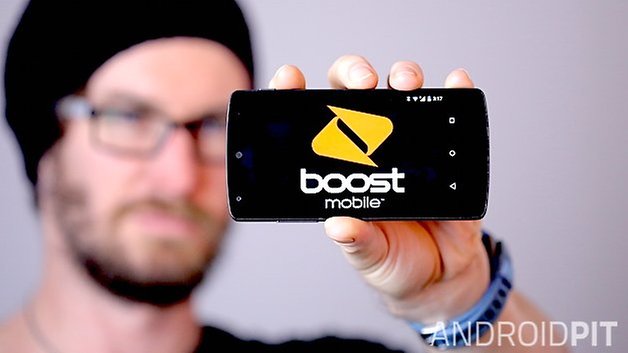 What does Boost Mobile offer?
There are four tiers available under the Data Boost banner: $35 per month, $35 with auto pay, $45 and $55. All four offer unlimited talking and texting, and the data allowances are 1 GB, 2.5 GB, 5 GB and 10 GB respectively.
There's a catch, of course, but it's not a big one: you need to enter your debit or credit card details so that Boost can automatically transfer money when you've used up your prepaid balance; if you don't sign up for Re-Boost, you'll only get 1 GB of data. You'll also need to sign up before February 3rd, which is when the new tariff kicks in.
Boost Mobile doesn't distinguish between 3G and 4G data, so the same allowance applies whether you get 3G coverage or 4G LTE. There's one big exception to that, though, and that's video. If you're in a 4G LTE coverage area, Boost says it will limit video streaming to "3G speeds" irrespective of how good or bad your 4G connection might be.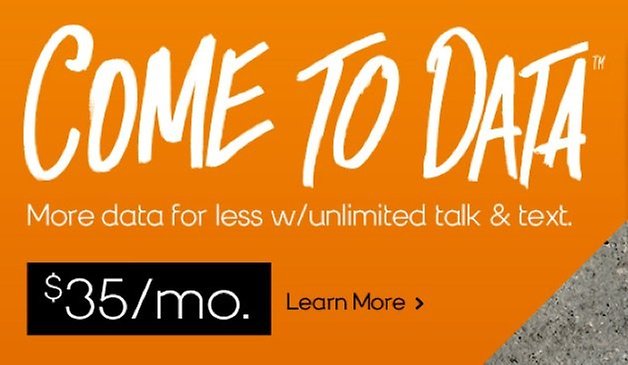 It's also worth mentioning that if you exceed the data allowance you'll still be able to get online, but you'll be limited to "2G speeds" until the next payment cycle.
Boost is also offering up to $100 off any new phone for customers porting from other carriers and signing up for one of the Data Boost plans. If you don't port your number you'll get the first month free instead.
Boost: where it's from and where you can get it
Boost Mobile is a brand from Sprint, and it runs on Sprint's 4G LTE network. That reaches over 250 million people, but of course America is a big place and that still means there are lots of areas where you won't get an LTE signal.
Like all operators Sprint provides a coverage map, which you'll find here, but remember that the coverage shown only applies to outdoor coverage.
4G LTE signals don't suffer quite as badly from obstructions as 3G ones do - since we've upgraded to LTE we no longer need to leave the house, climb a tree and wave our phone at the heavens to get a data signal - but it's still possible to get great outdoor LTE coverage that's crappy indoors.
That's not a Sprint-specific issue, of course, but it's important to think about it irrespective of which phone operator you're planning to go to.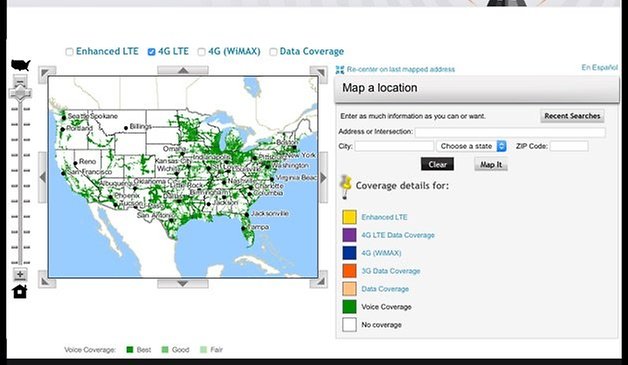 How does Boost compare to other prepaid services?
Boost says its plans are the best and all those other guys suck. We're paraphrasing a little bit. Boost says that it's "the only domestic prepaid unlimited carrier to offer a single-line plan that includes unlimited talk, text and data with 2.5GB of high-speed 3G/4G LTE data a month for as low as $35/month."
At the time of writing, that's true.
Boost Mobile vs T-Mobile
T-Mobile's cheapest prepay plan is Simply Prepaid, and that starts at $40 per month for unlimited talk and text and 1 GB of 4G LTE data, limited to a maximum speed of 8 Mbps. If you want 3 GB of data that's $50 per month, and 5 GB is $60.
There is a cheaper plan, but it means compromising: T-Mobile's $30 per month prepay tariff gives you unlimited texts and web, but you only get 100 minutes of talk time and 4G speeds only apply for the first 5 GB of data. That plan is only available for devices bought from WalMart or activated on T-Mobile.com.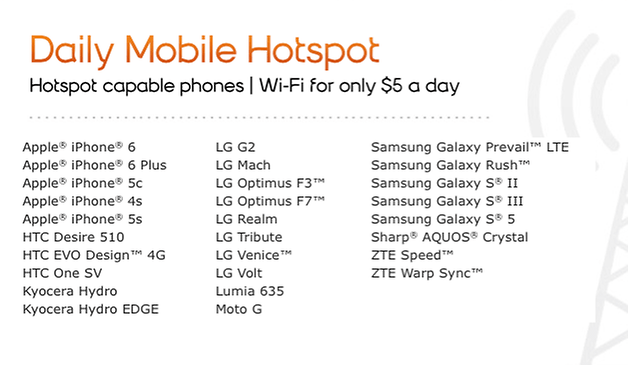 Boost Mobile vs MetroPCS
What about MetroPCS? Its 4G plans start at $40 per month ($35 on a family plan) for unlimited talk, text and 4G data, but while there's no limit to the data you download there are limits to how long you'll get 4G speeds.
The $40 plan gives you 2 GB of data at 4G speeds and the $50 plan 4 GB. Only the $60 plan offers truly unlimited 4G; the others drop to "average MetroPCS speeds" once you've burned through the high-speed data allowance.
Boost Mobile vs Verizon
It's a similar story over at Verizon, whose Prepaid No Annual Contract Plan for Smartphones - crazy name, crazy plan! - is $45 per month for unlimited texting and talking but only includes 1 GB of data. For more you'll need to pay $5 for an extra 500 MB, $10 for 1 GB and $20 for 3 GB.
Unlike some operators, Verizon won't charge you extra for using your phone as a mobile hotspot. To do that on Boost, you'll pay $5 per day and you can only use the service on certain devices. Like Boost, Verizon will also up your data allowance if you sign up for Auto Pay - but with Verizon the difference is just 500 MB, whereas on Boost it's 1.5 GB.
Are you a happy Boost Mobile customer or do you think the other networks are worth paying a little bit more for? Let us know in the comments.