How environmentally friendly is mobile tech?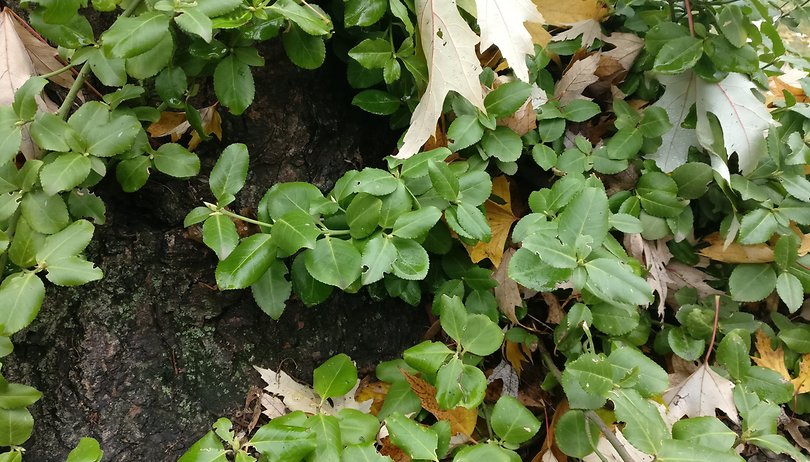 In modern society, energy is at the center of many socio-economic debates. Technology is obviously at the forefront of the discussion, because all electronic devices have to consume electricity to function. Greenpeace has produced a report that made us think. So, let's take an eye-opening look at this subject and see how we contribute to global consumption of energy as smartphone users.
What is energy?
The Oxford dictionary gives us the following definition:
Power derived from the utilization of physical or chemical resources, especially to provide light and heat or to work machines
There are different types of energy: some are clean, and others less so because they leave an impact on the environment. Nuclear energy, for example, is not clean energy, while hydraulic power is one of the best alternative energy sources in terms of cleanliness. It is therefore in the interest of everyone to choose clean energy as much as possible to limit the risks to oneself, others and the planet on which we live. Why don't we just opt for clean energy 100 percent of the time? Certain types of energy, like nuclear power, have particular advantages, like practicality or efficiency, that are sometimes more important to people than their disadvantages.
For us, fans of technology, energy is obviously an essential element since it allows us to use our devices and, indirectly, many services, like cloud storage and social networks.
How are green are we really?
When you use your smartphone, you send and receive data. Information transfers between many devices to reach you, so using your phone has a much broader impact than you can imagine. Servers, data centers, mobile phone batteries and more have to be powered somehow.
You wouldn't be surprised to learn that the most energy-intensive activities are streaming video and social networking. As both of these become more and more popular, usage increases and power consumption increases too. So, binge watching Netflix and being on Facebook 24/7 isn't just eating up your cell phone data plan, it's hurting the environment more than you maybe realized. But, what kind of energy are companies like Google and Facebook using? Hint: it's not all green energy.
Greenpeace's rankings
From the manufacturing of a smartphone to its use by your own hands, energy is used every step of the way. Today, many technology companies focus on renewable energy because it offers a variety of benefits, but not all are at the same level of green. Greenpeace examined the issue and created its own ranking in order to present us with the greenest tech companies.
In first place, we find...Apple. Greenpeace gives it an A (maximum score). In second place, we find Facebook which also gets an A, followed by Google wich has the same rating. In fourth place, we find Salesforce just a bit above Microsoft and Adobe, all three getting a B rating.
Apple, Google and Facebook can be criticized on many fronts, but not when it comes to renewable energy. This is also the third year in which Apple is in first place.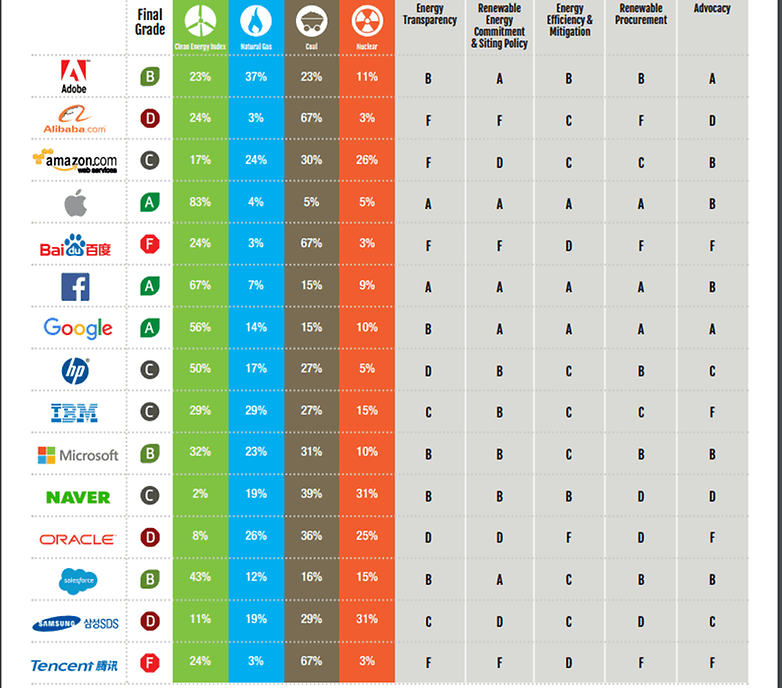 Are smartphone users sufficiently aware of how much energy they use? How can we be more conscious of the environmental impact of our everyday use of technology?