There's Still Time to Save 20% Off on Apple's AirPods Pro 2
Unlike most wireless headphones on the market that come in different colorways, Apple's AirPods in-ears are only offered in white, including the AirPods Pro 2. However, there is still a way to pick another hue if you really intend to do so by applying stickers.
Apple AirPods Pro 2 are set to get major new features via update
Colors aside, the AirPods Pro 2nd generation that Antoine reviewed are Apple's current best noise-canceling wireless buds. These come with the new H2 headphone chipset only found in the set of mini audio cans. The silicon provides a phenomenal noise-blocking solution or up to twice compared to the previous generation. This subsequently helps deliver top-class sound quality in terms of notes and bass.
There is also a transparency mode while Apple plans to roll out an update to the AirPods range that should add extra functions like automatic volume control when you're speaking to someone in person and ANC-enhancing adaptive audio. These should work flawlessly with the other features of the AirPods Pro 2.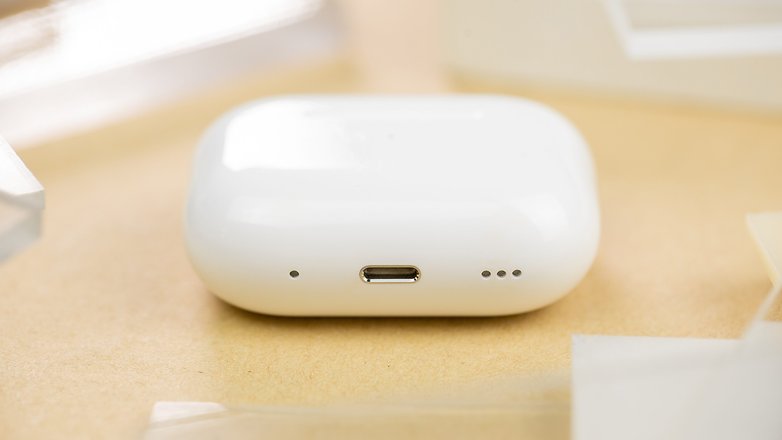 Not only the Bluetooth earbuds received an upgrade. Apple also gave the charging case compatibility with the Apple Find My tracking through the U1 chip and built-in speaker. The case is Qi certified, meaning it can be charged wirelessly in addition to the port. More importantly, the battery life on the AirPods Pro 2 is estimated to last up to 30 hours, which is a considerable improvement from its predecessor.
While the Cupertino firm has regularly discounted most of its headphone offerings, grabbing a pair right now guarantees you get the biggest saving. Meanwhile, if you want to see more Apple sales, let us know in the comments.