App downloads up 10% as spending hits $76 billion on iOS and Android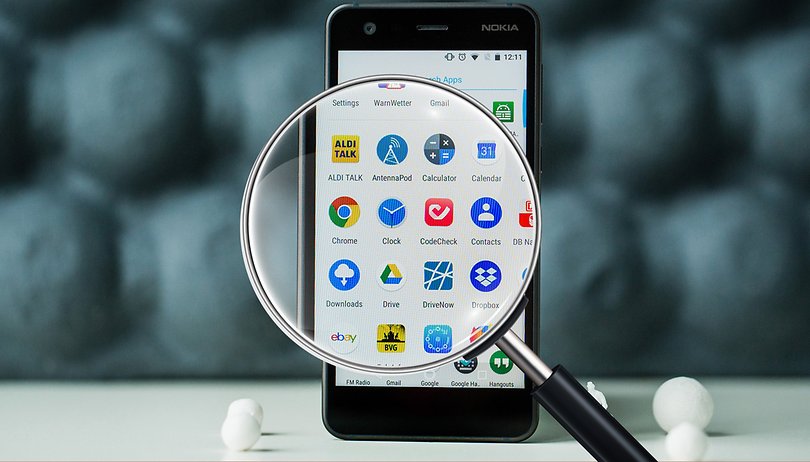 People still really love apps! That's the takeaway from new data released by app market data and analytics company, App Annie. The number of apps downloaded across both iOS and Android grew to 113 billion, an increase of 10% compared to last year. Consumer spending on apps is up 20%, to $76 billion.
The numbers, which show that appetite for dedicated apps remains strong, are for the whole of 2018 up to December 15 and cover both Apple's iOS App Store and Google's Play Store. Third-party Chinese app stores, such as 360 Mobile Assistant, the Xiaomi App Store and Huawei App Market, are not included. In 2019, when the Chinese app store data is added, App Annie expects spending to top $122 billion.
Spending on mobile games is one of the reasons why growth is so strong. With titles such asFortnite and PUBG Mobile both released on Android in 2018, games were once again the biggest money makers in the app space. As device specs get better and better, and more manufacturers release smartphones dedicated to gaming, App Annie expects even more growth is coming in 2019.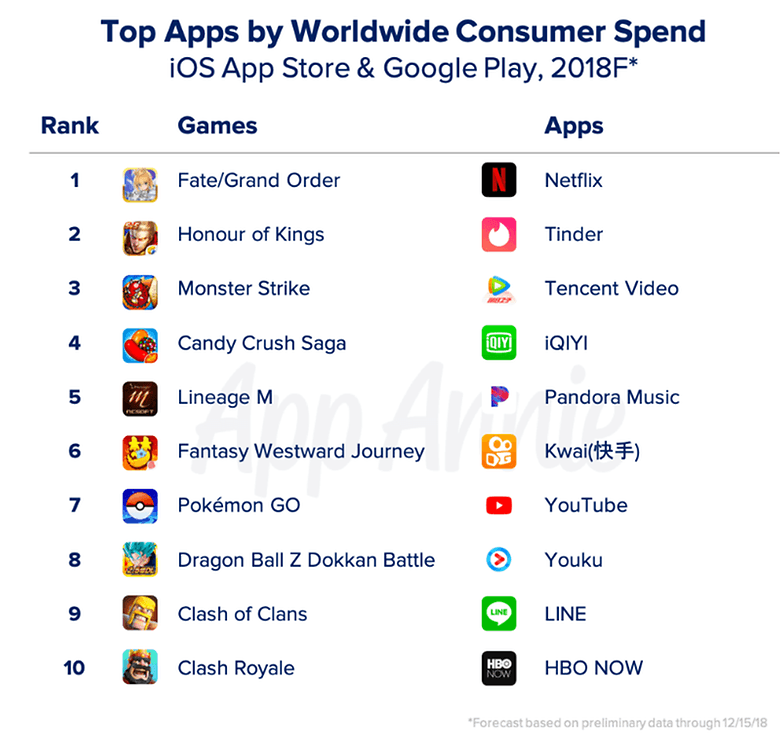 Interestingly, the company also released a list of the top games and apps in terms of both downloads and spend across both iOS and Android. The most downloaded game was Helix Jump but Fate/Grand Order took the most money. Outside of games, four of the top five apps are owned by Facebook including Messenger, WhatsApp and Instagram. Netflix made the most money for a non-gaming app, followed by dating app, Tinder.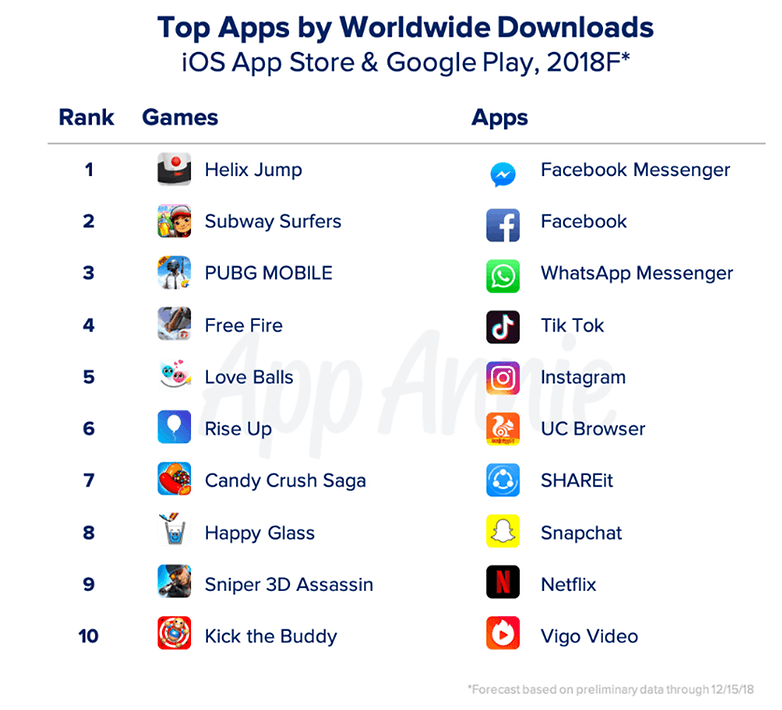 As the number of downloads and spending on apps increased it comes as little surprise that the amount of time we spend using apps is also rising. In the US, smartphone users spent an average of three hours per day in apps in 2018. That's up 10% from 2017, and up 20% from 2016.
Are you surprised by the list? Did you think Pokémon GO would make more money? Let us know in the comments below.