Andy Rubin Keeping His Android Team A Safe Distance From Motorola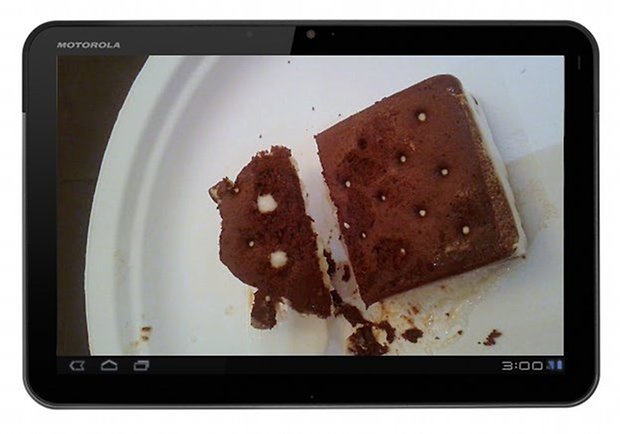 (picture from Zdnet)
Andy Rubin, founder of Android, has stated at a press conference at Mobile World Congress that the company has "built a firewall" to keep his team a safe distance from Motorola Mobility. With many manufacturers fearing that Google will soon favor Motorola in terms of giving away software updates and releasing Android devices, it seems that the Big G will have to carefully balance its relationship with its existing Android handset makers and its newly bought hardware manufacturer.
Andy went on to comment that it would be "completely insane" to try to turn Motorola, which currently has "single-digit" market share in Android mobile handsets, into the dominant player. "It just isn't going to happen," he said, adding that "the way Android's going to continue to be successful is to be neutral."
This is turning into a very tricky situation for Google. I mean, why invest 12 BILLION dollars into a handset maker if you can't fully utilize the opportunity to use them in the best way possible? On the other hand, you also can't risk the relationship of other manufacturers. Samsung recently announced that they have now sold over 20 million Samsung Galaxy S2 units, and with the release of the S3 imminent, the last last thing Google needs to do is to play favorites, especially with the only company moving iPhone like sales numbers of Android devices.
Andy went on to say that Android activations are now up to around 850,000 per day, up from 700,000 in December, which is GREAT. But if Android has to distance themselves this much from Motorola, I'm honestly starting to wonder why they purchased them in the first place?
To those who think it was for Motorola's almost 20,000 patents, I don't agree. Sure, patent protection can HELP to fight off threats from Microsoft and Apple, but it's not the end all solution. Google simply needs to stay innovative and let manufacturers like Samsung do what they do best, and that's put out high quality devices. Ice Cream Sandwich was such an amazing upgrade for Android, and the only way I can see Android truly evolving is by using Motorola as a chance to properly build software for their own hardware. It seems though, that Google is afraid to let that happen. Maybe the timing is just wrong? Maybe they are waiting for the purchase to finally go through, and then wait a while to keep other manufacturers from getting scared off?
When I learned that LG might be making the next Nexus device, it shocked me. I mean honestly, LG isn't doing much for Android in terms of sales (they are actually releasing some nice products at MWC though, so lets see). It only makes sense that Motorola have the next Nexus device, as Samsung has had the last 2. But if Google would have came out and released their next Nexus device with Motorola, it could have really looked bad in the eyes of Samsung, who are already debating if they will stay with Android in the long term.
I guess this is one of the dangers of having an open source OS, and I hope that Google finds a way to utilize Android the best they can with Motorola, all while keeping Samsung and HTC happy. But one thing my father always told me keeps ringing in my head: "Son, it's impossible to make EVERYONE happy".
I really hope Google has an Ace up its sleeve.