Forget Apple And Microsoft...Android's Biggest Competitor Is Android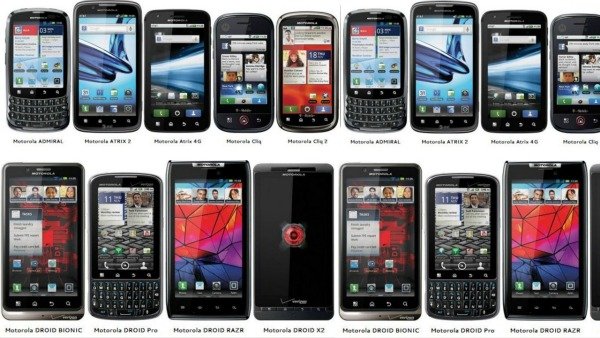 (picture from Androidpress.com)
Mobile World Congress has so far been what I more or less expected it to be: An introduction of high powered quad core phones and tablets being released by companies we know, along with up and coming manufacturers eager to get a piece of that big Android pie. With the release of so many high powered devices, and with Android now getting a record number of activations per day (around 850,000 per day), it seems that Android's most dangerous competitor is no longer Apple or Microsoft, but Android itself.
While the battle for Android handset and tablet sales is an ongoing war against major competitors such as Apple and Microsoft, a new war is coming more and more to the forefront, and this time, it's a civil war. Samsung, HTC, Sony, Motorola, LG, Huawei, Asus, Fujitsu, along with other manufactuers, are in all out battle to stomp each other out, with each of them bringing their own high powered quad core tablets and phones to the front line of the battle field. The question is...who are they using their "weapons" against?
Well, right now, it's fair to say that HTC, Sony, Motorola, LG, Huawei, Asus, Fujitsu, and all other device makers have their guns pointed towards the same foe: Samsung. And Samsung quite honestly, at this point anyway, can easily withstand every bullet fired without a scratch. Why is that? It's all because of the Samsung Galaxy S2 and Samsung's aggressive marketing. Samsung just recently announced that their flagship device has just sold a whopping 20 million units, putting it significantly ahead of any other device manufacturer. And with the Galaxy Nexus and upcoming Galaxy S3 in its corner, it's only strengthening its defenses. Samsung is the ONLY manufacturer who are pushing handset sales with numbers comparable to the iPhone, and everyone else is trying to get a piece of that pie.
Right now, ALL manufacturers of Android devices are a bit nervous, and that's due to the fact that they worry about Google favoring their newly purchased Motorola Mobility, with the fear of them getting first dibs on software and hardware. Even Samsung is beginning to question its long term strategy with Android. But at the same time, they are scared to abandon it. Motorola was going bankrupt, until the Motorola Droid /Milestone came along. Samsung had never came close to releasing a phone to compete with the iPhone, until the Galaxy S2 came along. HTC was a name barely ever heard of, until devices like the HTC Desire and Sensation came along. Asus had never released a tablet that anyone gave a damn about...until the Eee Pad Transformer came along. Nokia and Blackberry used to enjoy such a big piece of the smartphone market that many thought they were untouchable...until Android came along. Intimidated by Android? You bet. But while they might be intimidated, the fact remains that they (not Microsoft and Apple, but Android device manufacturers) all depend on it as well.
So with so many companies using virtually the same OS to drive sales of their devices, the next problem is trying to differentiate themselves with competitors. There are a number of ways to do this. The first way is design. Samsung has nailed design with its Galaxy line of phones, and it shows in the numbers. That, in combination with their agressive marketing, has led to very successful sales of the device. So when consumers go into a shop to look for an Android phone, design is critical, as the phones are all virtually running the same software.
To take the differentiation further, they add their own custom skins, such as Sense, Touchwiz, Blur, and so forth. As much as I hate skins, they have been successful in providing each handset maker with their own "face" for Android, and are a vital tool in dividing the boundaries between a, for example, HTC Android device vs a Samsung Android device. Unfortunatley, this has helped to create fragmentation, which again, leads to a battle of "who gets updates pushed out first". Every company wants the newest version of Android, but implementing those updates has proven challenging. So now we have not only a battle for Android sales, but a battle to update their devices first as well.
And now 2 new battles emerge: The battle for the best selling Android tablet, and the battle for low, mid, and high end devices. This creates a massive sense of urgency and pressure on device makers to not only develop devices at every price point, but to aggresively market them. What this leads to is spamming, with manufacturers like HTC pushing out way too many phones with more or less the same hardware, and with Samsung pushing out more than 12 tablets to try to blow competitors out of the water and offer a tablet at every price point. And now with the introduction of quad core phones and low priced high end tablets, the Android vs Android battle is about to enter a new phase.
Google has to be careful here. Having choices is great, but too much of anything is also bad (except sales of course). The greatest empires in history have not been destroyed by outside invading forces. Rome fell because it couldn't manage it's own massive power, and collapsed from within. Android is by no means collapsing right now, and I don't imagine that it will. But it and its device makers will need to streamline their devices, (ala Galaxy S2), and not spam the market with too many devices offering the same thing. iPhones sell because it's a phone that people know and depend on. Android phone's sell more because they are cheaper, easier to obtain, and offer more choices. I for one would prefer a realistic amount of streamlined choices instead of too many choices, and I hope that the Android vs Android battle doesn't backfire on itself.