What Would Be Your Android Dream Phone?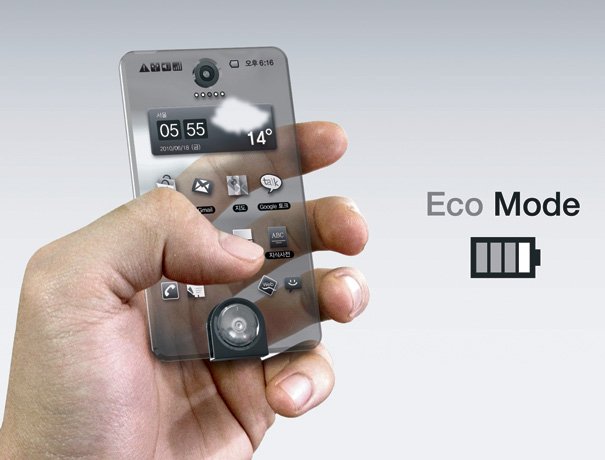 NEXTPITTV
(picture from Pocket Hacks)
We've always found it cool that you can go on Dells website and basically custom build your dream PC. You can get pretty specific too, with choices on design, hardware, software, you name it. But then we thought, "how cool it would be if you could do that with an Android phone or tablet"? And then we thought about what specs we would want it to have if it was possible, and wondered what type of dream phone our members would create if they had the chance to.
There are soooooo many options..I didn't just think about hardware...I thought about weight, shape, design, the whole shabang. So with that being said, here is MY personal Android dream phone:
It would be made by HTC, as I like the weight of HTC phones. Samsung phones are great, but it feels like theres nothing in my hand. I would want mine to weigh the same as the Nexus One
It would have the screen from the Samsung Galaxy SII but at 4.65 inches and with gorilla glass
It would have a curved screen in the same style of the Galaxy Nexus
It would have at least an 8mp camera on the back, and 2mp minimum on the front (dual flash on the back) and would record true 1080p
It would have a quad core Snapdragon chipset running at 1.4ghz per core
It would have 1.5 gig minimum RAM (why does the memory always seem to hover around 1 gig on Android devices?)
It would be black with a scratch proof frame
It would ONLY run stock Android software out of the box
It would could run on 3g and 4g networks
It would have a micro USB and a micro HDMI slot
It would have 2 mics for recording
It would be NFC enabled
It would naturally have an acceleromenter, gyroscope, compass, proximity sensors and a barometer
It would have no physical buttons
It would have an LED notificaltion light
It would have 32gb internal storage AND a micro sd slot
So there you have it..my dream Android phone. Crazy thing is, it seems there WILL most likely be phones that come out THIS year with similiar, or even better specs, making me one happy blogger! :-D
So what would YOUR dream Android phone be? Remember, be realistic :-D Notice that I didn't say each processor needed to run at 100 gagillian ghz per core, or that the camera needed to be 7 THOUSAND mega pixels!