Why Amazon's Android Ecosystem Will Rule Them All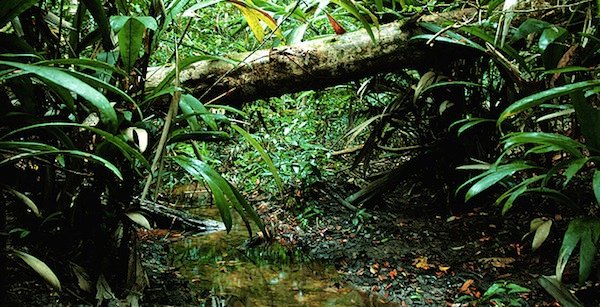 (It's not just a tablet: it's an ecosystem).
A few weeks ago, I predicted that Amazon will soon become the #1 tablet manufacturer in the world. My reasoning went a bit like this: by creating their own ecosystem, Amazon will be able to make a ton of money selling apps, games, films, music and use that money to offer a tablet cheaper than anything else out there.
It's called vertical integration, and it works.
Now Tech Crunch's MG Siegler says he's had a chance to play around with Amazon's new tablet and it's pretty much what we expected: a mid-level Android tablet at a bargain-basement price.
But it's got a few details that make it stand out from the pack. For one, it will have a carousel for a homescreen. It'll also have Amazon's app store, Amazon's cloud player, Amazon's Kindle app and Amazon's Instant Video player.
Did you get that? Amazon, Amazon, Amazon, Amazon. Not a Google app in sight.
While the nerds on the interwebs absolutely detest this kind of home-baked firmware, the rest of the world won't care. And they'll buy this cheap tablet and then fork over tons of money to Amazon with every song, game and book they download.
Nerds, in fact, are not the kind of people this tablet is going after. Nope, not at all. Amazon is going after the Moms who want a cheap tablet for their kids and the college students who can't afford an iPad. How many people would buy an iPad if it were $250? Tons. And they'll buy it from Amazon, because it's a trustworthy name, and because they'll be hearing about it for the next year: you can bet that Amazon will use their incredibly highly-ranked website to market the hell out of this thing.
Now how long before they're sued by Google?