Samsung Vandalizes Mona Lisa in Latest Galaxy S2 Commercial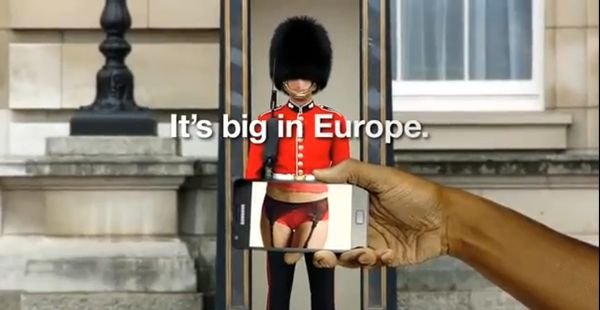 While we patiently not-so-patiently wait for the Galaxy S2 to arrive stateside, Samsung has released a teaser commercial that, well, just makes us a bit more frustrated while we wait for the phone to get here. Did you know, for example, that everyone in the entire world has been playing around with the Galaxy S2 for the past 500 years? Screw the S&P downgrade, this is the real tragedy of the day. Goodbye American technological supremacy! Can I touch?
No, but seriously folks, the Galaxy S2 is pretty big in Europe. It's already sold more than 6 million units. I'm glad to see a clever device get a clever marketing campaign so all the non-Android fanboys and girls can get excited, as well. Now wake me up when Santa's arrived.
Related Samsung News:
New Battery To Juice Up Your Galaxy SII