Samsung Sells 300 Million Phones Worldwide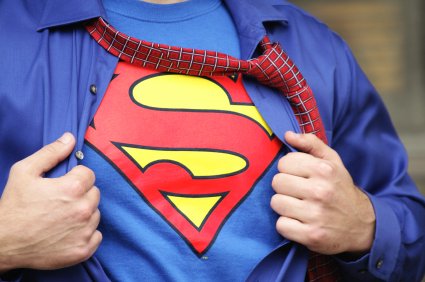 S for Superman? As if! Samsung is the real superhero on the block at least if were talking about pure, unadulterated sales power. The Korean powerhouse successfully cracked the 300 million mark in units sold this year and what is leading their charge across the world mobile market? Why Android of course. The electronics giant credits the success of their Galaxy series smartphone with driving their sales figures to such dizzying heights.
The best selling Samsung Galaxy S2 alone moved over 10 million units this year and is a major reason that Samsung's fortunes are looking up for the coming fiscal year. JK Shin, Samsung Mobile Communications president has expressed confidence, that Samsung will be able to continue their success in 2012.
But to really appreciate Samsung's success, we need a little perspective: currently there are between 3 and 4 billion phones world wide. That means Samsung is currently responsible for producing over 10% of the world's mobile phones. Respect. Samsung's success represents a win for the smartphone community and most importantly Android developers as well. Google boss Eric Schmidt recently expressed his goal of making Android the most important platform for app developers and with numbers like Samsung's, it's a safe bet that Mr. Schmidt will get his wish.
Related Samsung News:
[Video] iCult Deprogramming– Samsung Makes Fun Of Fanboys In New Ad