Exclusive Hands-On Video with Droid RAZR, More Info About ACTV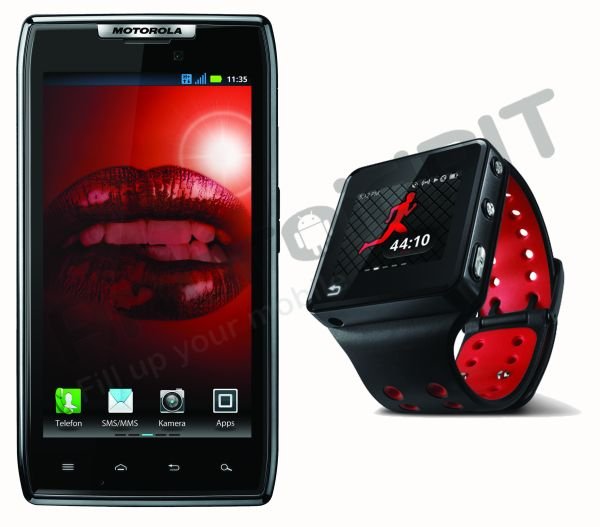 What an eventful day! First the Galaxy Nexus and Ice Cream Sandwich were revealed halfway around the globe and now we've been treated to a really impressive Motorola press conference here in Berlin. First, we were introduced to the RAZR, which was already revealed in New York, and then we were introduced to a real surprise device: the Motorola ACTV. We got a chance to play around with the RAZR and have a few thoughts to share with you today.
The RAZR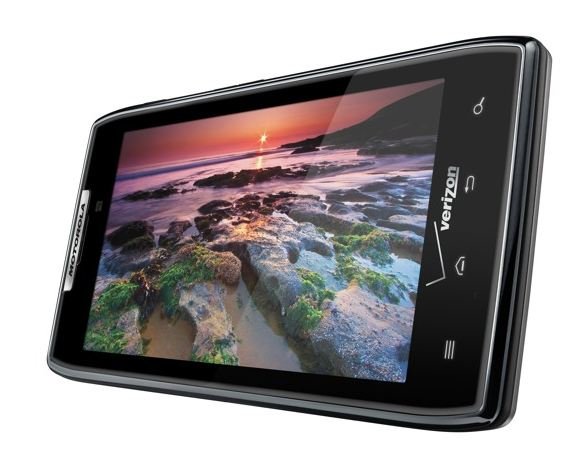 The technical details on the RAZR are amazing. We're talking about a super light (127 grams), water and scratch-resistant (thanks to Gorilla glass, Kevlar backing and splash guards), extremely thin (7.1 mm) and very fast (1.2 GHz) device. For a full list of tech specs, see below: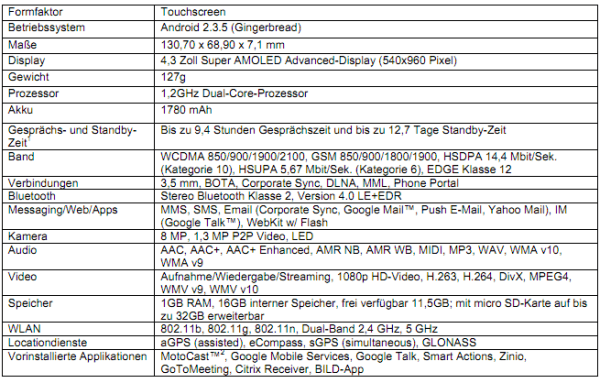 What has yet to be reported, and what is just as important, is Motorola's software innovations that are quite intriguing, including:
Smart Actions
Smart Actions is an app that allows you to program your phone to do anything you want to do, at any time. Sound vague? Well, basically you can go into Google Maps and program your phone to turn on or off WiFi in certain locations. Or you can program it to go into battery-conserving mode at specific times. Or you can even program it to text your girlfriend when she calls you and you're not available (!) The app is kind of like a bunch of apps (Juice Defender, What's App) rolled into one. Any action your phone can take, you can program it to do. And it also learns from your actions and suggests settings which are beneficial to your usage style. If all this sounds confusing, Smart Actions isn't. It appears quite easy to use. It'll pose a serious threat to many apps out there on Android Market and could very well simplify your life.
Moto Cast
Moto Cast is a kind of cloud service but is different from iCloud and other cloud services in a number of ways. First of all, your data isn't synched to a cloud, but your computer. Whatever is on your computer can be synched wirelessly with your phone. All of the information is encrypted so no one else has access to your files and you can easily wipe your phone from abroad. So, think of it as a highly secure and much faster version of Kies.
Overall, we're quite impressed by the wunder app that is Smart Actions and the insanely strong, sleek design of this phone. We think it'll go big, especially with Android Ice Cream Sandwich.
But don't take our word for it, check out this exclusive hands-on video of the RAZR in action:
The ACTV
ACTV is kind of like a fitness-centered take on the iPod Touch. It's a watch that works with a Bluetooth headset so you can take calls while running and it can monitor your heart rate and send you reports via email. Inside is a 600 MHz processor weapped up in a water, dust and scratch - proof case. It'll come in 8GB or 16GB versions and will be priced at $249 and $299 respectively. Think of it as a truly wearable iPod touch that allows you to take calls. It even "learns" which songs make you run faster based on your heart rate.
Conclusion
All in all, I think these are two exciting announcements. The RAZR is a slick, sturdy device with quite impressive specs and a pretty great battery-monitoring, text-sending wunderapp and cloud service and the ACTV will make quite a strong competitor against the Nike+ system available on the iPod and iPhone platforms, especially since it can monitor heart rates. For those who want an even slicker device to run the newest Android Ice Cream Sandwich, the RAZR is a shoe-in.