Apple Offers Samsung a Few Helpful Hints for Avoiding Future Lawsuits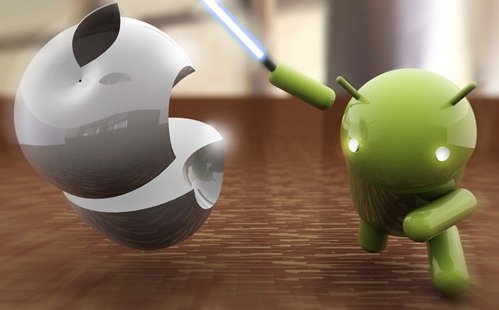 One of Samsung's arguments against Apple's injunction is that the Apple is trying to retroactively patent various generic and utilitarian elements present in any modern smartphone or tablet device. Samsung is basically claiming that it had no other realistic alternative to the design of the Galaxy S, Infuse and Galaxy Tab 10.1. But Apple, of course, completely disagrees! The company has provided a list of alternative designs Samsung could have pursued in lieu of copying the aesthetic features of the iPhone and iPad devices.
Here are Apple's incredibly helpful and constructive ideas for creating a device that doesn't look like ones Apple created, as obtained from court documents:
"On the smartphone side of things, the following is a list of some of the alternative design options Apple felt Samsung should have looked into further:

Front surface that isn't black.
Overall shape that isn't rectangular, or doesn't have rounded corners.
Display screens that aren't centered on the front face and have substantial lateral borders.
Non-horizontal speaker slots.
Front surfaces with substantial adornment.
No front bezel at all.

As for tablets, Apple identified a similar list of alternative designs available to Samsung:

Overall shape that isn't rectangular, or doesn't have rounded corners.
Thick frames rather than a thin rim around the front surface.
Front surface that isn't entirely flat.
Profiles that aren't thin.
Cluttered appearance."
No, it's fine, Samsung...you can continue making tablets so long as they are totally cluttered, ugly and fat! The uglier the better, really. But the flat screen has to go. We totally patented flat screens in 1701.
Obviously, this is the full-on thermonuclear war Jobs envisioned before his death; a world without any Apple competitors at all. In fact, do you know what happened after Samsung came out with a new Galaxy Tab 10.1N in Germany a few weeks ago that was modified to "reflect Apple's claims"? They asked the German court to ban the device. Again.
There's no pleasing the class bully.