AndroidPIT At Google CEO Eric Schmidt's IFA Keynote Myself and Anton from AndroidPIT are sitting here in the third row here at the Google CEO Eric Schmidt Keynote at IFA Berlin. While the presentation hasn't started yet, we are already seeing what is likely going to be the Google TV built by Sony, which is sitting to our left at the edge of the stage, as well what appears to be two set-top boxes.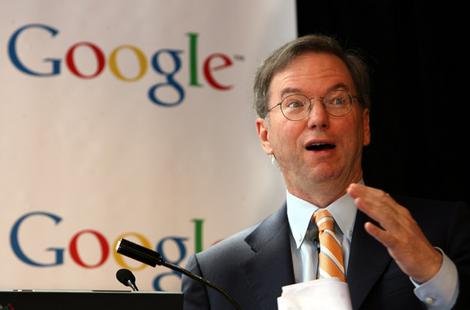 We would be recording the keynote speech, but the people in charge of the keynote only allow official photographers. Anton said that there is a live-stream of the speech available to see. There is also an extra media hall with live streaming video on televisions in a different hall here, as there is only space for 180 journalists here. AndroidPIT was first in line to wait on getting in to the keynote.
There is a video playing right now with the history of the Berlin IFA, and it featured scenes from previous IFA exhibitions.