Xiaomi: This MIUI Privacy Feature Keeps Eavesdroppers Out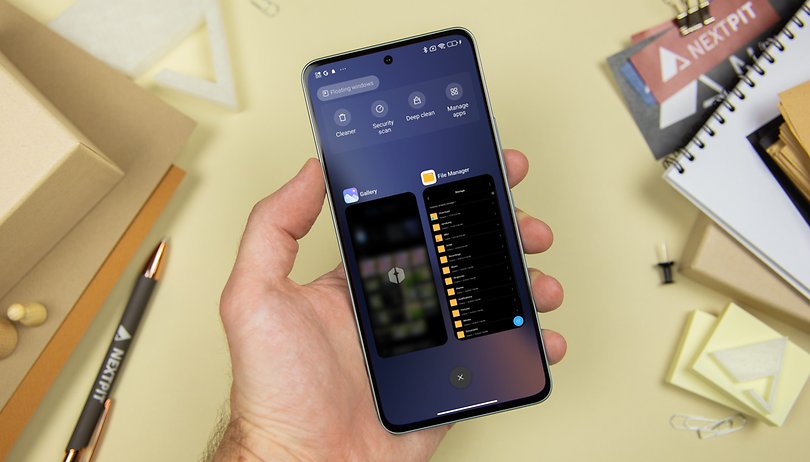 Your Xiaomi smartphone has a relatively unknown MIUI feature that lets you blur the preview of an application in the recent apps menu. I'll explain how you can do so in this quick tutorial.
In MIUI 13 or any other Android skin, whenever you swipe up from the bottom of the screen to the middle and hold your finger there, you can access the recently used applications menu. For those who do not use gesture navigation, this is the menu that appears when you press the three-line "hamburger" button at the bottom.
In this menu, you can see a carousel of all the apps you've recently launched with a preview for each one. Imagine you're broadcasting your screen on a connected TV with your mates, or you're showing something on your smartphone to your parents or spouse, and want to access some other apps.
If you don't want your loved ones to stumble across your cache of photos in your gallery, or you have a very private message, you can decide to blur the preview in one or more applications of your choice. Here's how you can do so:
On your home screen, pinch the screen and tap the gear icon to access Home Screen Settings.
Select More at the bottom.
Select Blur app previews.
Choose the applications whose previews you want to blur.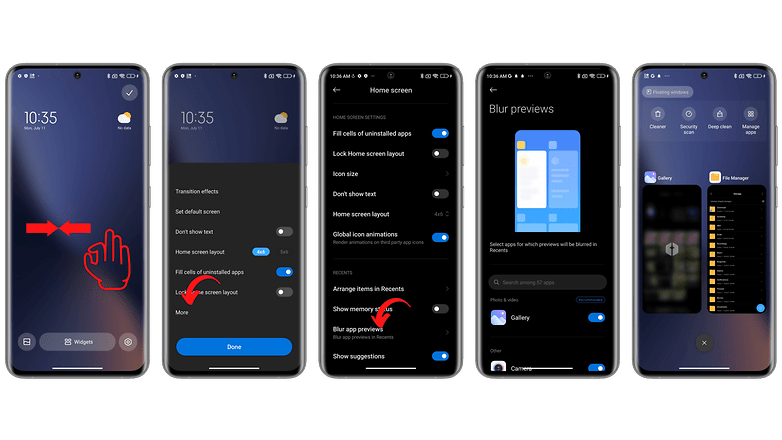 Applications affected by blurring will continue to be displayed in the recent applications carousel. However, their preview content will be completely unreadable.
That's all for this quick tutorial to optimize your Xiaomi user experience. What do you think of this MIUI tip? Did you find it useful?