Apple Vision Pro, iOS 17 and MacBook Air 15": Apple's WWDC 2023 Roundup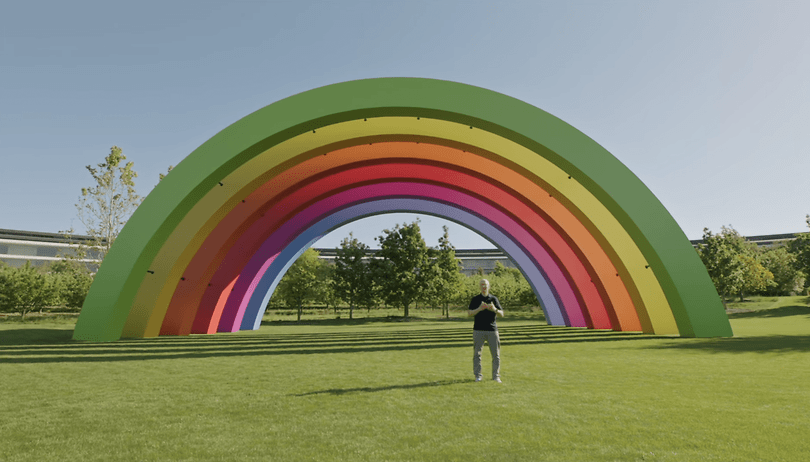 Apple has just wrapped up its WWDC 2023 opening conference. And we were treated to some very heavy stuff, with the official unveiling of Apple's first XR headset, the Vision Pro and its exorbitant price tag. Apple is also going full steam ahead with iOS 17, iPadOS 17 and watchOS 10. We round up all Apple's announcements during WWDC 2023.
iOS 17, iPadOS 17 and watchOS 10 betas now available
Apple has unveiled a host of new features for all its iPhone and iPad operating systems. Developer betas are available from this Monday, June 5, 2023.
We'll be bringing you up to date on the new features of iOS 17 for the iPhone 14 (Plus) and iPhone 14 Pro (Max), as well as iPadOS 17 for the iPad 2022 and iPad Pro M2 2022, and watchOS 10 for the Apple Watch 8 and Apple Watch Ultra.
The slimline 15-inch MacBook Air
The manufacturer started straight away by announcing the new MacBook Air 15". This laptop with its ultra-slim form factor was eagerly awaited by fans. Its slab measures exactly 15.3 inches, it features two USB-C ports, a 3.5 mm jack and will be available in four colors.
Slim format with two USB-C ports, a 3.5 mm jack and 4 colors. The screen size is exactly 15.3 inches, and Apple has decided to stick with an M2 chip for this model.
Pricing will be $1,299 in the U.S., and sales are due to start next week. We'll update this article with information for the French market.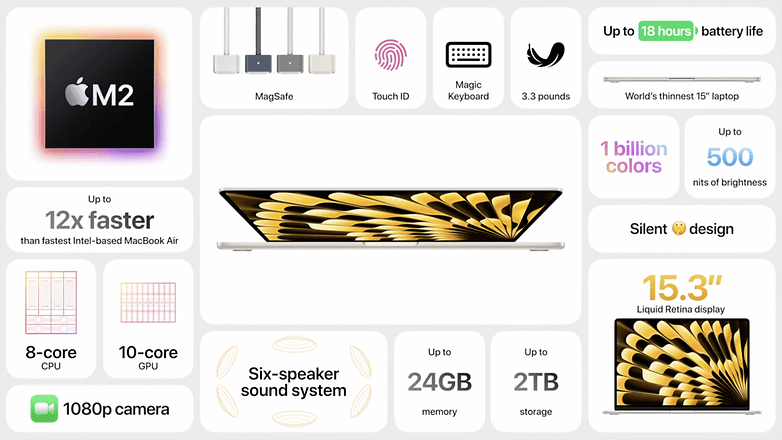 Mac Studio and Mac Pro with M2 Ultra chip
I'm going to pass quickly over the next PC announcements, since these are products aimed at the "pros"—in other words, the rich. So, we have a new version of the Mac Studio, but this time with a new M2 Ultra chip that packs 50% more memory than the M1 Ultra.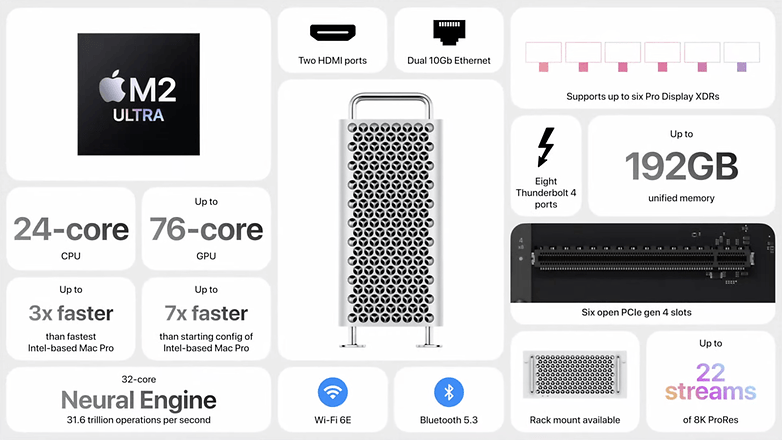 There's also a Mac Pro, powered by the Apple M2 Ultra chip. The products are available next week, but prices, even in the US, are not yet known. Only the price of the Mac Studio with an M2 Max chip has been announced at $1,999.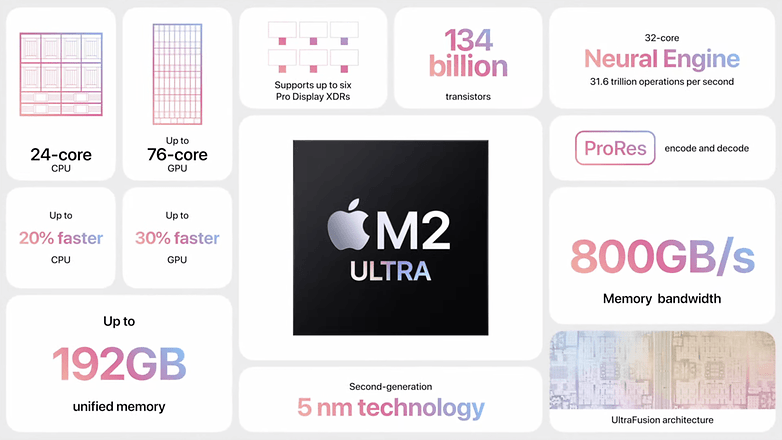 iOS 17: more powerful AirDrop and Live Voicemail for ignoring your contacts with a clear conscience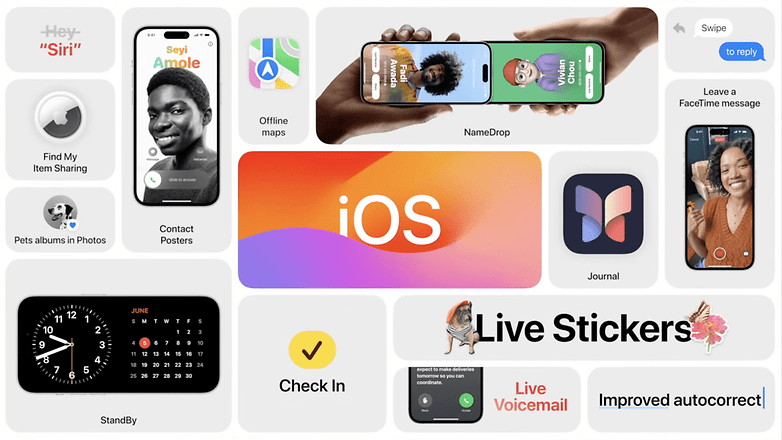 Let's start with a totally gimmicky feature that serves no purpose, but is really cool so we don't care. We're talking about personalized posters that appear on your screen according to the contact calling you. Personalization options are always good to have.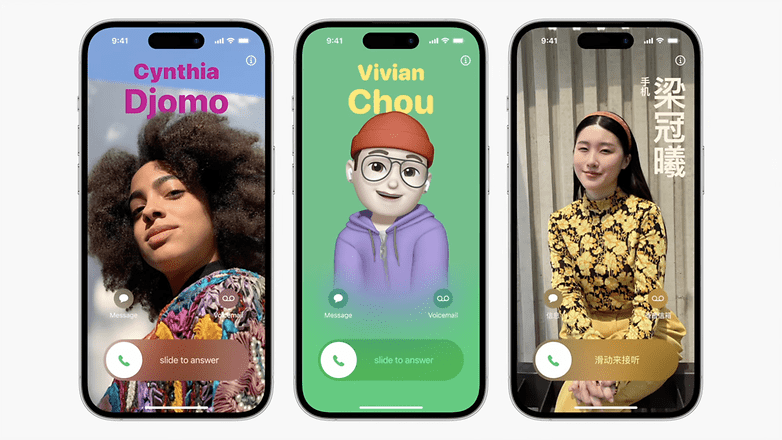 Next up is something a little more useful. Apple has introduced the Live Voicemail function. When someone calls you, and you redirect them to your voicemail, you'll see their message written in real time. So, you don't have to listen. Your caller can also leave you a voice message via FaceTime.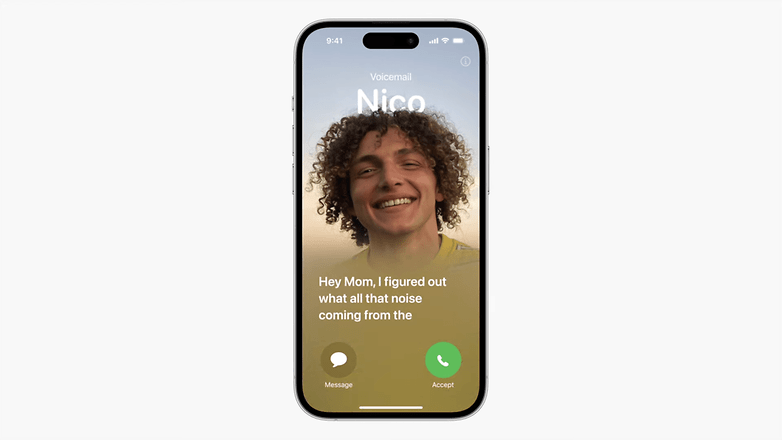 There's also something new in iMessage. These include the Check-In function, which lets you tell a loved one(s) that you're home safe and sound at the touch of a button. There are also new stickers created from Live Photos.
Apple made a nice announcement about AirDrop, whose range has been extended, or rather, you'll still be able to share a file from your iPhone even if you go outside AirDrop's normal range. Apple claims that this won't result in any loss of quality for the transferred file.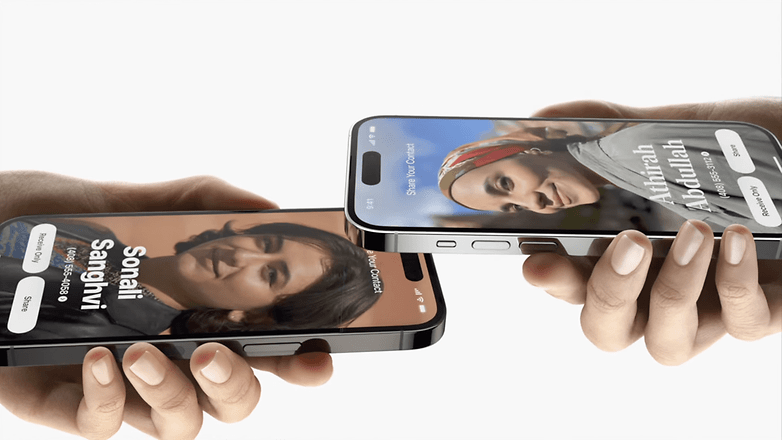 It wouldn't be an Apple keynote without a little gadget exclusive to the Apple brand's devices. Discover the Apple Standby. It's a little stand with a MagSafe attachment that's supposed to let you use your iPhone as a connected screen, in landscape mode.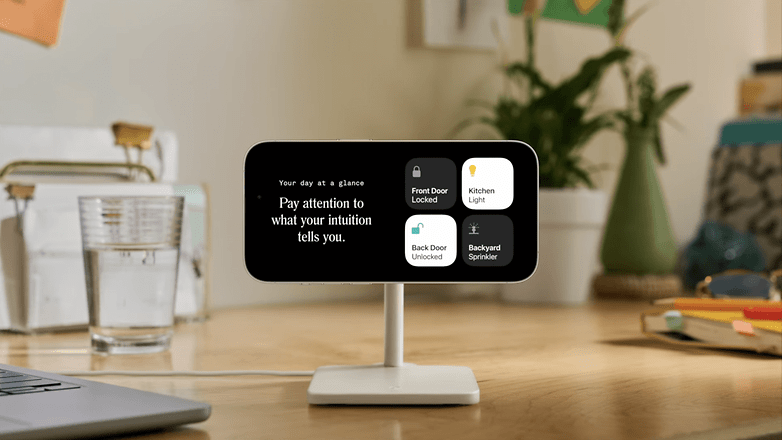 iPadOS 17 focuses on widgets and productivity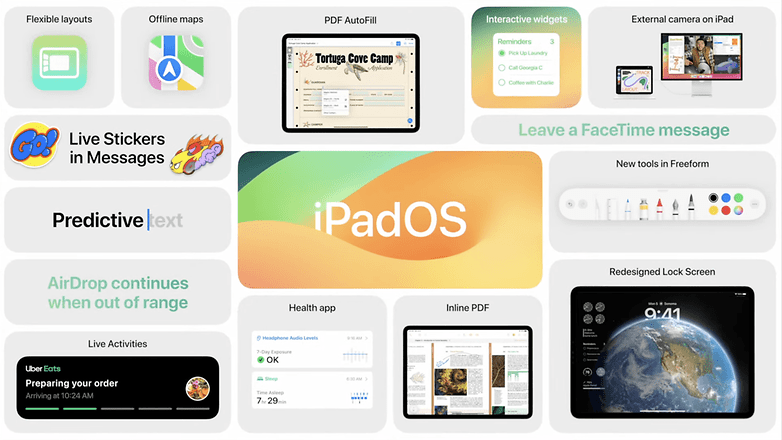 Apple has quietly declared that "the iPad is the best device for PDFs", and iPadOS 17 will enable multiple users on multiple iPads to collaborate on the same document. Each will be able to see the other's modifications in real time on his or her own tablet.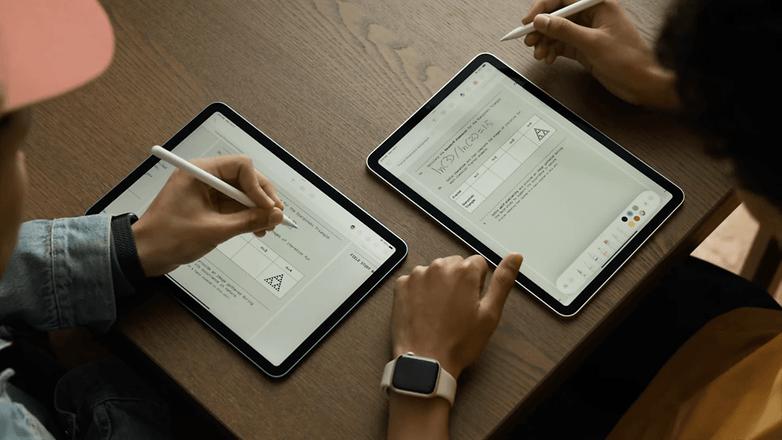 There's also something new in Stage Manager. You'll be able to manage windows on your screen more easily, and the display will be optimized. Apple has also introduced new interactive widgets for Reminders, for example, or to manage the brightness of your connected lights.
The iPadOS 17 lock screen has also been reworked to be more ergonomic, and will leave you with wider customization options.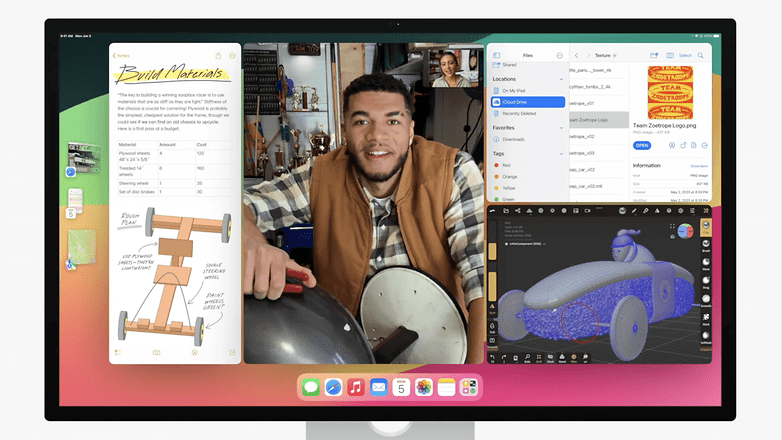 watchOS 10 with a major graphical overhaul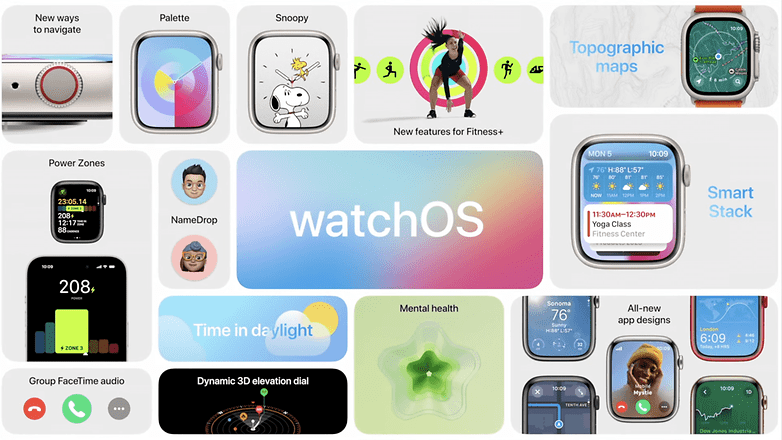 What about watchOS 10? We're talking a lot about widgets. With information intelligently displayed according to the time of day and your habits. Apple calls this function Smart Stack.
Apple's native applications for the Apple Watch have also undergone major visual changes. For example, activity tracking has become more intuitive, with four icons in the four corners of the screen for more accessible shortcuts.
Apple also showed off a host of new Watch Faces, including one featuring Snoopy on your Apple Watch.
FINALLY! The Apple Vision Pro XR headset is official and OFF PRICE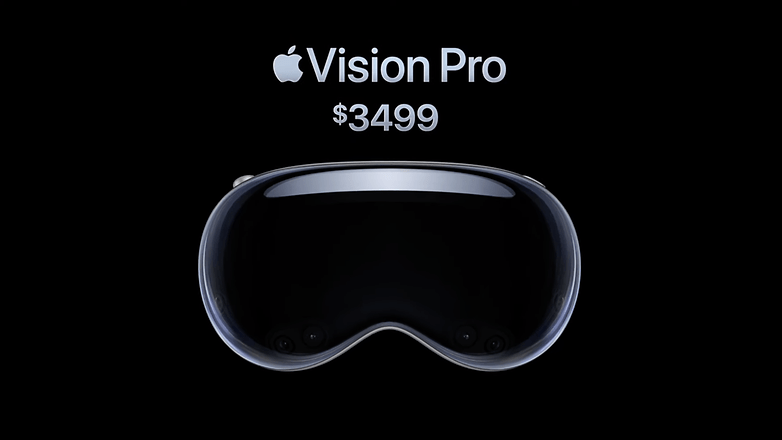 Expected for months, if not years, Apple's first VR/AR headset is official. It's not Apple Glass, Apple's connected glasses, that are still a fan fantasy.
No, it's a mixed-reality headset whose big selling point is that you can see your surroundings without removing your headset. With Meta, Pico or HTC, this function is called Passthrough. It lets you switch at will between an immersive, totally virtual mode and a partially physical environment, so you remain aware of your surroundings.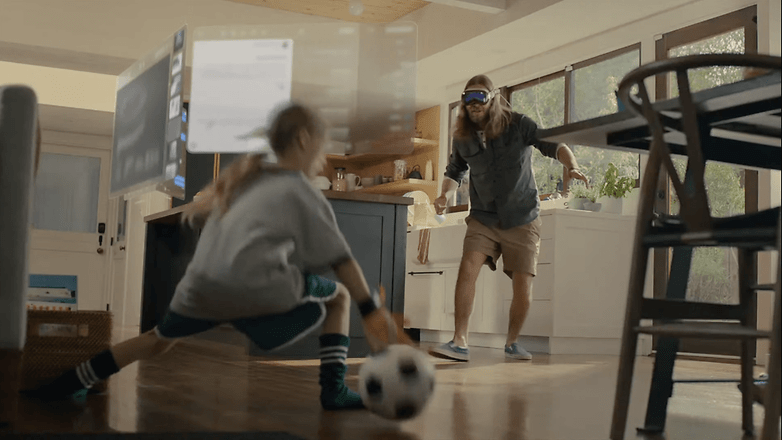 What's interesting about this Apple Vision Pro is its interface navigation. You can use Siri's voice commands, but also make hand gestures such as pinching or winding your arm up and down. Apple promises that these gestures are as natural as possible so as not to disturb your comfort and immersion.
Apple's idea is also to let you create your own virtual setup, complete with keyboard and all the rest. But you can also connect a physical Magic Keyboard, rest assured.
On the other hand, the Apple Vision Pro appears to be a wired headset, as can be seen in the official demo. We wonder how much freedom of movement you'll be able to get in space—as Apple claims—with a cable. An external battery would be proposed for nomadic use.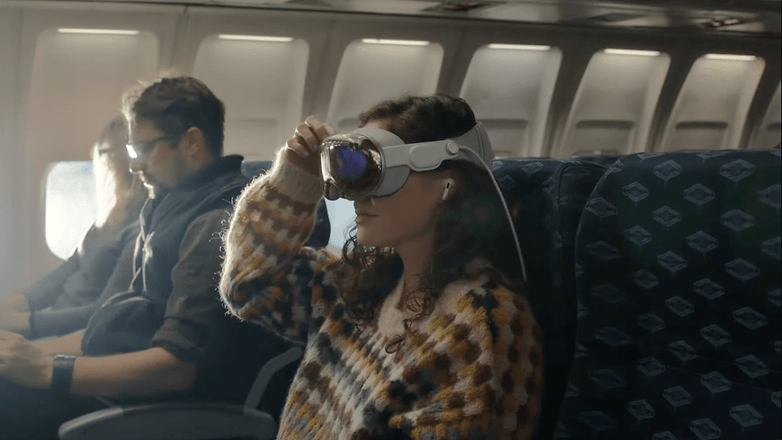 The Vision Pro also boasts Apple's first 3D camera. With a simple press on the edge of the headset, you can start filming a scene (and a light animation tells the people in front of you that you're recording). You can then watch these videos in 3D with 360° spatial sound. And this technology also works with compatible films and series.
For example, we saw what the Disney+ interface would look like on the Apple Vision Pro. In terms of design, Apple claims that it is very light and that the materials are very comfortable. For the lenses, Apple has teamed up with Zeiss.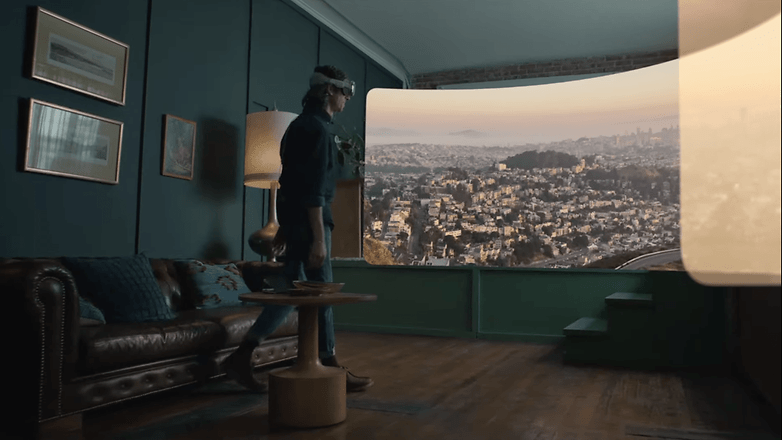 Two chips, R1 and M2, power the headset, which runs under a brand-new OS called visionOS. Finally, Apple has unveiled a new Face ID-inspired technology for the headset. Yes, with the Vision Pro on your head, Face ID wouldn't work. So, Apple announced Optic ID, an authentication system that analyzes your iris to make sure it's you who's putting the helmet on your head.
But let me conclude with the chief surprise: the price. Not surprisingly, the Apple Vision Pro will initially only be sold in the United States. And perhaps that's just as well, since it gives us time to digest the $3,499 price tag!!!!!
We have compiled a guide with comprehensive information on the Apple Vision Pro for your convenience.
Honorable mentions
I'll end this long recap with a rapid list of other Apple announcements at WWDC 2023.
We can start with Apple TV, which now features FaceTime. This means you can connect your iPhone to your TV to launch a video call, where you'll be filmed with your iPhone but have video feedback on your TV. You can also organize a session to watch an Apple TV+ program together.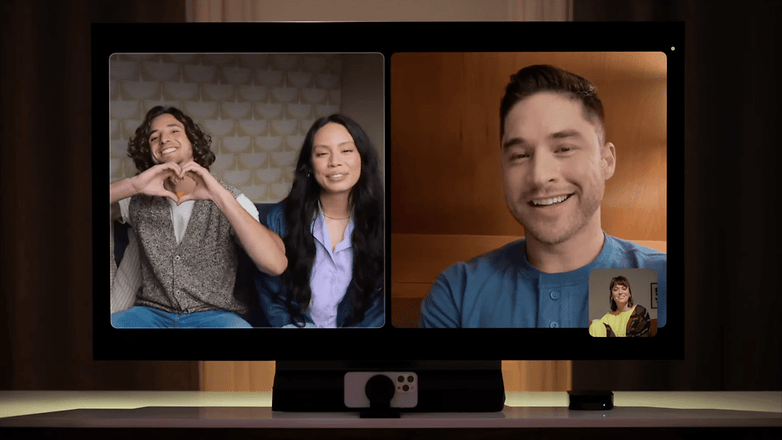 And we also saw the new macOS Sonoma. Apple has once again (this is definitely the theme of this conference) focused on widgets and screensavers.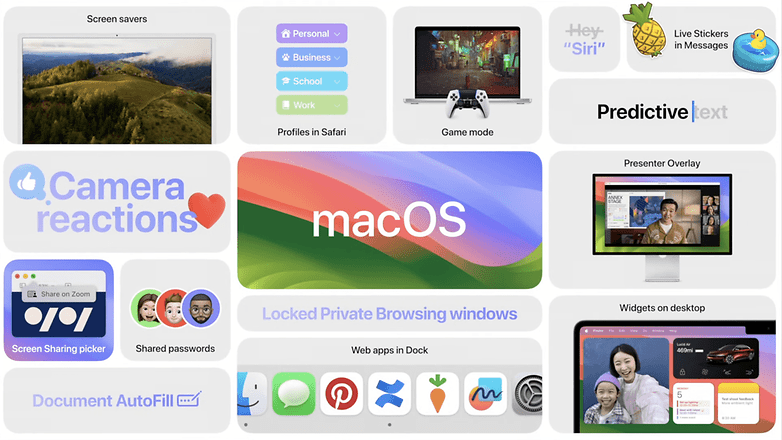 What do you think of Apple's announcements? How many days off will you need to recover from the astronomically gargantuan price of the Apple Vision Pro? Do the new features in iOS 17, iPadOS 17 and watchOS 10 make sense to you? Do you plan to install the public betas as soon as they become available?