Windows 95 on Android Wear? It can be done!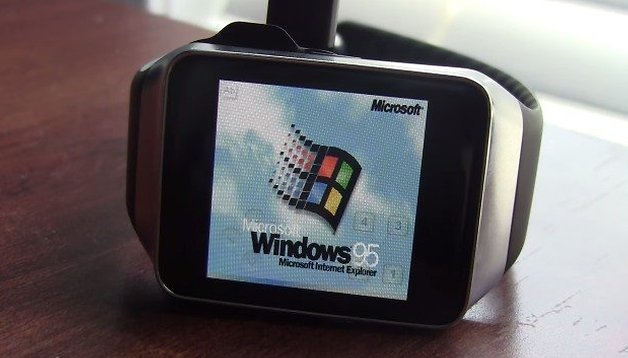 The idea of running Windows 95 on a smartwatch might seem like madness, but that doesn't mean you shouldn't do it! Think of wearables and it's generally the likes of the Moto 360 and the Samsung Gear S that spring to mind, but you don't have to stick with Android Wear or Tizen. One keen smartwatch fan has shown that it's possible to run Windows 95 on a Samsung Gear Live.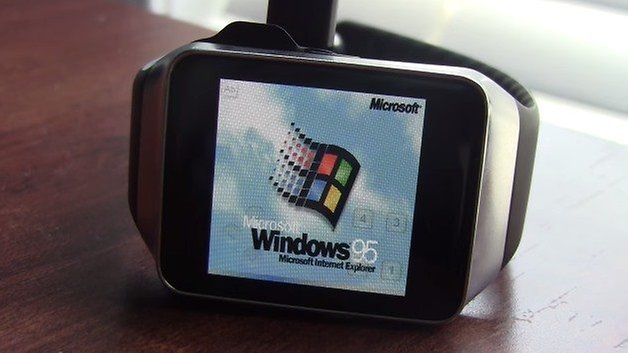 The feat has been achieved by Corbin Davenport who shared footage of his Samsung Gear Live running Windows 95 on YouTube. It does not involve replacing Android Wear with Microsoft aging operating system, but running it within the DOS emulator aDosBox. As you would expect, performance is not really up to much – Apple Watch is safe for the time being! – but as a proof of concept, it's pretty cool.
With a screen resolution of just 320 x 320 on a 1.65-inch screen, Windows is not going to be particularly enjoyable to use, but that's not really the point. Corbin points out that faster emulators such as DosBox Turbo don't play nicely with Android Wear. Improvements may be made, but for now it's just a bit of fun.
If you could have any operating system running on a smartwatch, what would you choose?