This is the Android smartphone with the best camera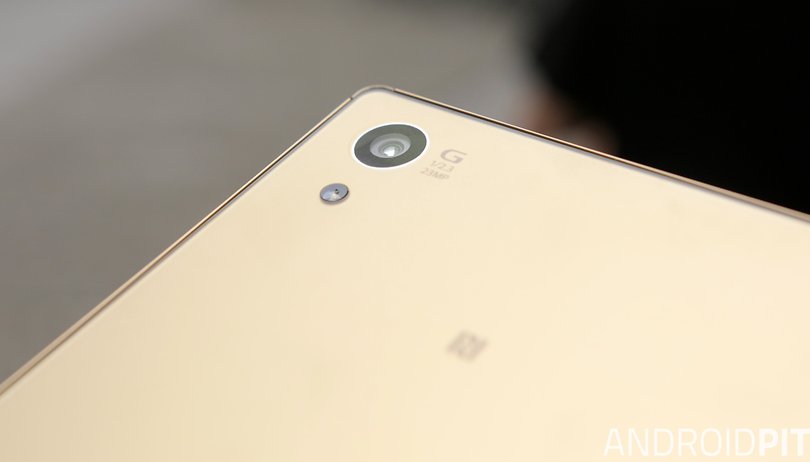 A few days ago we showed you a selection of photos shot with five of the current flagship Android smartphones. We didn't say which phone took which photos, and asked you to tell us in a blind test which smartphone camera you thought was best. You answered and we now have the results, which show a definite victory for one phone in particular. Did you know what it was?
We took our list of smartphone contenders from the prestigious DxOMark rankings and put your keen eyes to the test to see if you see the same things that DxOMark's extensive testing does. We randomly assigned letters of the alphabet to the phones and then took sample shots of a variety of subjects with each one. We then shared the galleries and asked you to vote for the one you thought was best.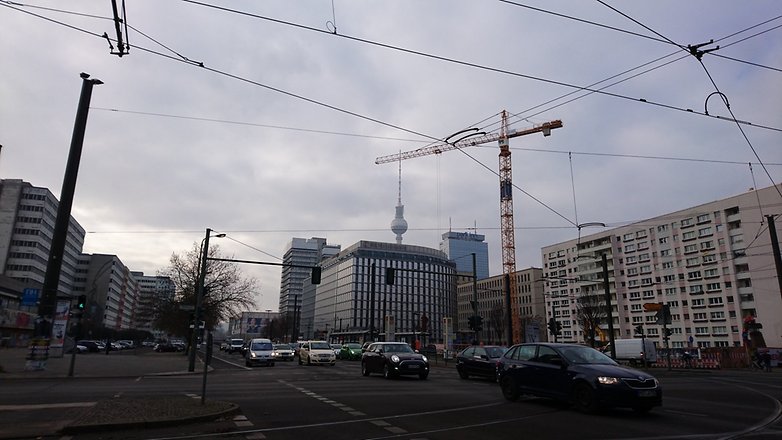 With an overwhelming majority of 40 percent, camera C was our clear winner. But the big question is, which phone does camera C belong to? Did you guess right? It was none other than the Xperia Z5.
Our clear first place winner was also the same camera phone that DxOMark named the best smartphone camera so congratulations guys, your eyes did not deceive you. But what about the runners-up?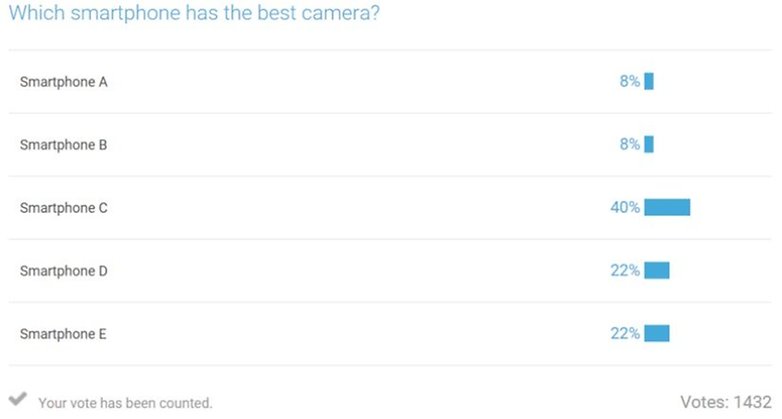 Oddly enough we had two two-way ties for the remaining four spots. Cameras D and E came in equal second with 22 percent of the vote, and cameras A and B tied for third place with eight percent each. We knew you guys wouldn't be happy with a vague tie, though, so we dug into the numbers behind the percentages to get a definite list, but boy, was it close.
Enough with the suspense: here are the smartphones with their corresponding letters and the votes each received.
1st place: Sony Xperia Z5 (smartphone C) 40 percent (575 votes)
2nd place: Moto X Pure Edition (smartphone E) 22 percent (321 votes)
3rd place: LG G4 (smartphone D) 22 percent (316 votes)
4th place: Nexus 6P (smartphone B) 8 percent (111 votes)
5th place: Samsung Galaxy S6 (smartphone A) 8 percent (109 votes)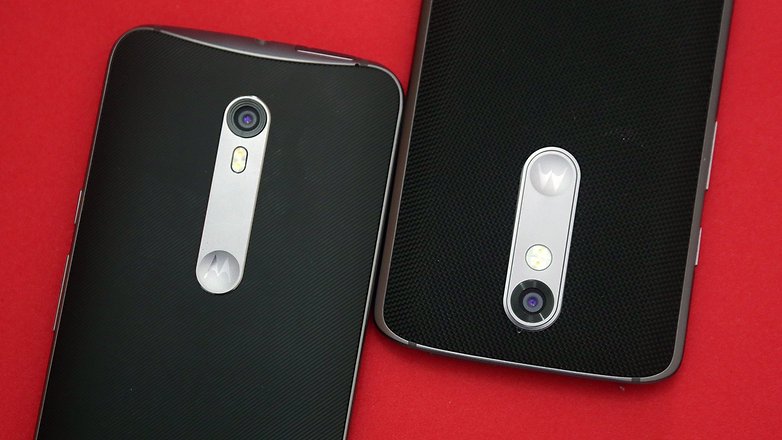 As you can tell, with a split as close as two votes, the results could have flipped between the second and third place holders and the fourth and fifth place holders if I had pulled the results even just a minute later. But the Xperia Z5 definitely took first place, both according to your judgment and DxOMark's extensive testing.
The Moto X Pure Edition just nudged out the aging LG G4 for second spot and, the Galaxy S6 came in last, getting beaten by a nose by the Nexus 6P. Considering the Galaxy S6 is the oldest of these phones, perhaps this isn't too surprising, but it's definitely time we reassessed what we think is the best camera phone on Android.
Did you pick the winner? Would you have guessed the order correctly? Tell us what you think below.