SOLO Launcher tested: A good alternative to Apex, Nova & Co.
Authored by:
Nico Heister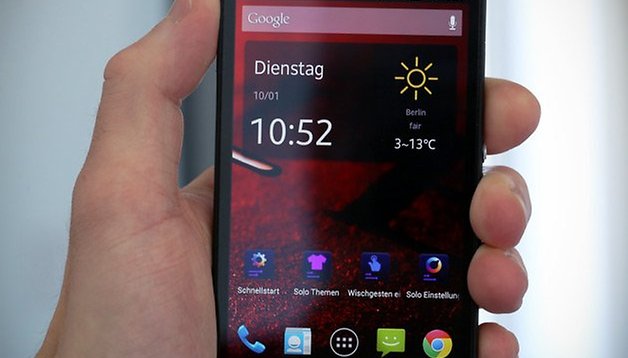 A popular hobby amongst Android users is playing around with the myriad Apex and Nova launchers. I've been testing it recently and thought I'd share my first impressions with you.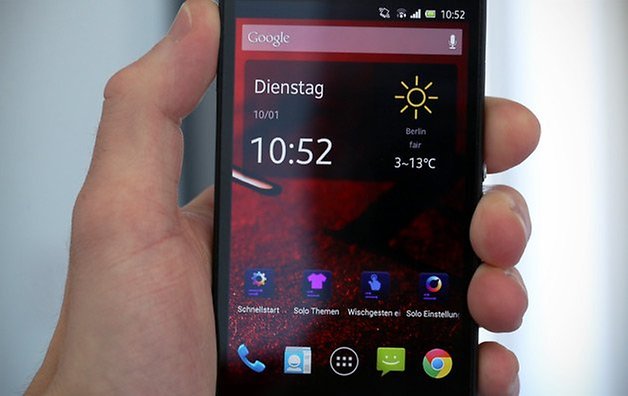 First Start
After a brief introduction, which takes you quickly through the functionality of the launcher, you have the option to import your settings from other launchers. However, not all launchers are supported, in particular those from manufacturers. Anyone who owns, for example, a Sony Xperia smartphone will have to set up their home pages manually. After the introduction you land on the default home screen on which you already find some stuff belonging to the SOLO Launcher: namely the clock and weather widget, as well as several links to app and other settings.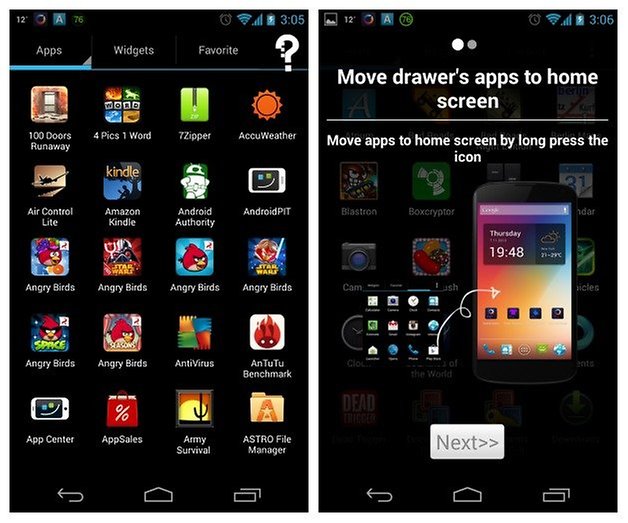 Options, as far as the eye can see
In the field of settings and customization options, SOLO Launcher is exemplary. SOLO offers, free and ad-free, functions that you have to pay money for with other launchers. So not only can you adjust the layout of your home screens to the tiniest detail, but the use of themes is also possible. SOLO Launcher supports the design of GO Launcher EX, Nova, ADW, Apex, Buzz and Dodol launcher. If you feel like something fancy, you can download and activate a design in the style of, for example, Windows Phone 7 or iOS7, as I did for the pictures here.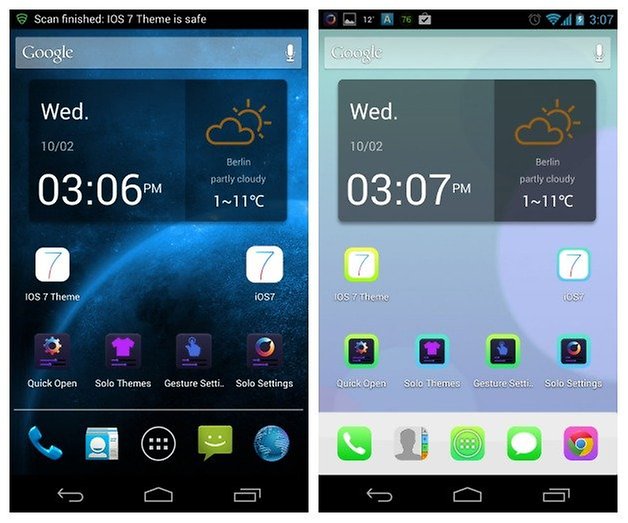 Another great inclusion: gesture controls. So you can, for example, start Chrome by double-tapping anywhere on the screen. A quick swipe from top to bottom by default shows your recently opened apps and bottom to top opens the app drawer. There are heaps of gesture options to customize and the assignment of the gestures can be quickly and easily changed to adapt to your changing needs. Speaking of: you can not only make sweeping changes with themes over the entire launcher but you can also explicitly only change certain parts, such as app icons, colors or folder icon backgrounds.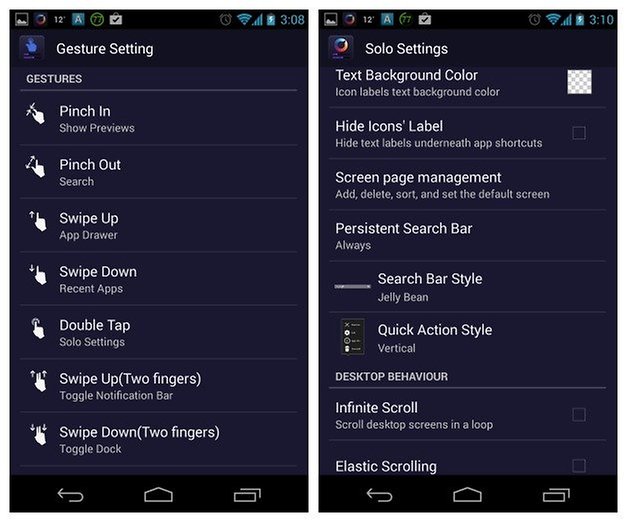 Settings for professionals
Thanks to the clear menus SOLO Launcher can be set up quickly and easily. But the upshot is that pros won't have to do without expert options in order to have full - and simple - control over the look and behavior of the launcher. For example, apps can be hidden, multiple pages can be placed in the dock and individual application groups can be defined within the app drawer. According to the developer, there is a total of more than 300 settings.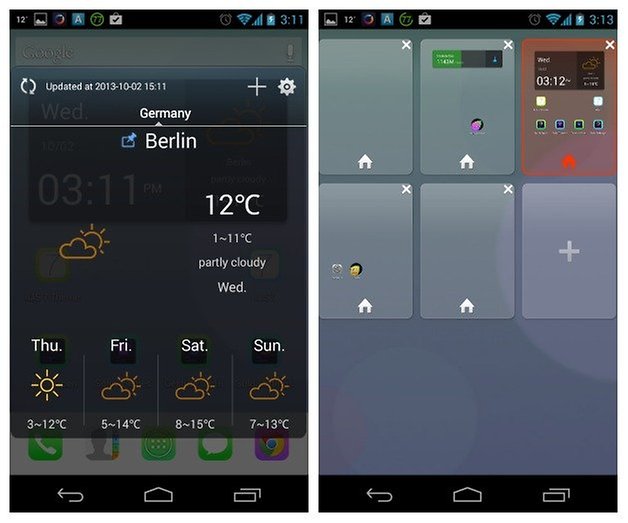 Conclusion
SOLO Launcher really leaves nothing to be desired: the performance is exemplary, options are diverse and the app is also still available completely free of charge. Anyone that loves to adapt everything to the smallest detail will definitely find SOLO Launcher to be a very good choice, especially owners of smartphones with manufacturer launchers who want to have a touch of pure Android.
Have you tried SOLO Launcher yet? What other launchers do you like?