Samsung Galaxy Z Flip 5 Retro Is Official (But Very Limited)!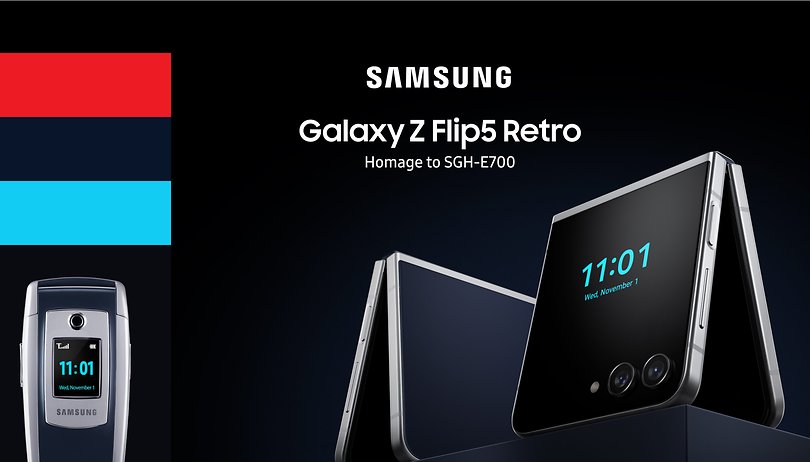 As so often in the past, predictions of various reputable leaks—like in the case of the Samsung Galaxy Z Flip 5 Retro—were true this time as well. The South Korean company has now officially presented the popular pocket foldable of the Galaxy Z series in South Korea, the UK, France, Spain, Australia, and Germany. The Galaxy Z Flip 5 Retro is a limited edition and you can find out what makes it so special in our article.
Samsung presents the Galaxy Z Flip 5 Retro
As of now, the retro special edition of the Samsung Galaxy Z Flip 5 is officially and exclusively available with 512 GB of RAM for £1,199 in the UK (€1399 in Germany and France). And what distinguishes the retro version from the standard Z Flip 5 foldable? First of all, the price, which is slightly above the original MSRP.
The already extensive color selection is now joined by a dark blue back. Meanwhile, the aluminum frame is also no longer glossy, but brushed matte. According to Samsung, this is a homage to the Samsung SGH-E700, which was sold in 2003 and achieved sales figures of 10 million phones. The South Korean manufacturer even goes into a bit more detail:
For decades, the company has released a series of revolutionary mobile products – starting with the SPH-M2500 MP3 in 1999, followed by the SPH-WP10 watch phone, the SCH-M220 TV phone and the SCH camera phone. -V200. Each product was praised for its innovative features that pushed the boundaries of what was possible at the time.
Since the story would rather run to your disadvantage up to this point, Samsung still packs a few things on top of the "retro package". Thus, customers who mercilessly strike by November 7 will get a couple of Samsung Galaxy Buds 2 Pro (review) for free. And there will be special trade-in deals depending on the local Samsung branch.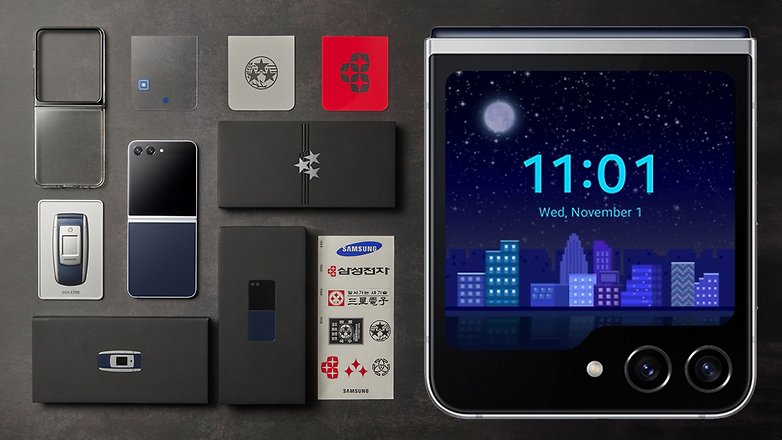 The Retro Edition still includes a FlipSuit case with smartphone-changing three cards. These have an NFC chip installed, which unlocks a secret wallpaper that matches the card design. There is also a trading card, limited stickers (with old Samsung logos), and a charging cable in the box. No, there is no charger in the box despite the retro mood.
Unfortunately, Samsung won't offer the retro edition in the US, or even in Latin America, where the phone was also wildly popular (after the Nokias and Motorolas). But maybe if enough fans beg Samsung...