Samsung Galaxy Z Flip 5 Render Shows the Big Cover Screen in Action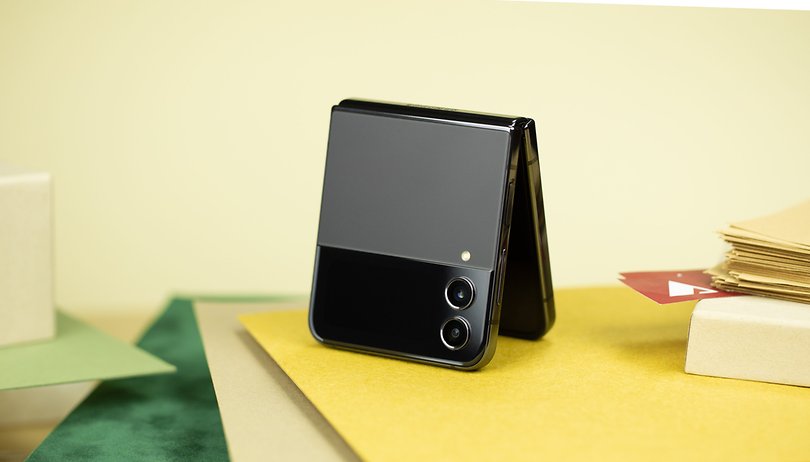 Following the leaked picture of the Galaxy Z Fold 5, the first official-looking render of the Galaxy Z Flip 5 has also surfaced today. Unlike in the case of the bigger foldable smartphone model, only a few things can be put together regarding the clamshell device. Nonetheless, it still confirms a couple of significant changes, like the much wider cover screen.
Samsung Galaxy Z Flip 5's cover screen with functional apps
The Galaxy Z Flip 5 was heavily rumored to feature a bigger secondary display. This was earlier depicted in a low-resolution image. It turns out it was a spot-on render, including how the tabbed folder-shape screen estate occupies a substantial portion of the panel, as evident in the picture shared by MySmartPrice.
It also suggests that the Galaxy Z Flip 5 is sporting the same dual camera setup alongside a repositioned LED flash. But it's unknown if there are upgrades for these sensors after all, let alone in the selfie snapper in the inner display. For reference, the current Galaxy Z Flip 4 we've reviewed has been using a 12 MP module which has been carried over from the Galaxy Z Flip 3. Perhaps, there are planned improvements in tow.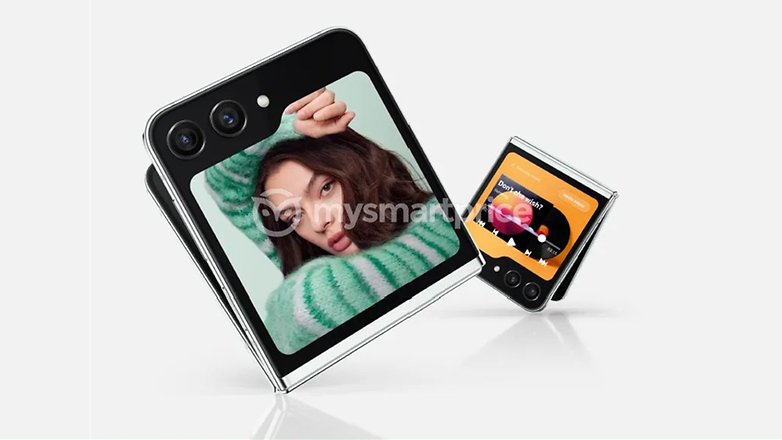 Furthermore, it's the first time the cover screen is actually seen in action. Specifically, one of the handsets in the material has the entire screen presented with a music player complete with controls and even album art. This gives weight to the report that mentioned Samsung is optimizing the area to support full functionality for first- and third-party apps.
Beyond the display, it's not possible to tell if the Galaxy Z Flip 5 will be sharing the same hinge as the Galaxy Z Fold 5. However, it's unlikely that the smaller foldable phone will be left out. The new component provides a gapless design, reduced display crease, and possibly enabling dust proofing in folding form.
Samsung is set to launch the Galaxy Z Flip 5 and Galaxy Z Fold 5 in South Korea at the end of July. The Galaxy Tab S9 tablets and the Galaxy Watch 6 are expected to be tagged at the same Unpacked event, although pricing details for these devices remain scarce.
Do you consider the new cover screen a big reason to buy the Galaxy Z Flip 5? We'd like to hear your answers. Hit us up in the comments.