Oukitel RT7 Titan Matches a Huge 32000 mAh Battery With 5G Ruggedness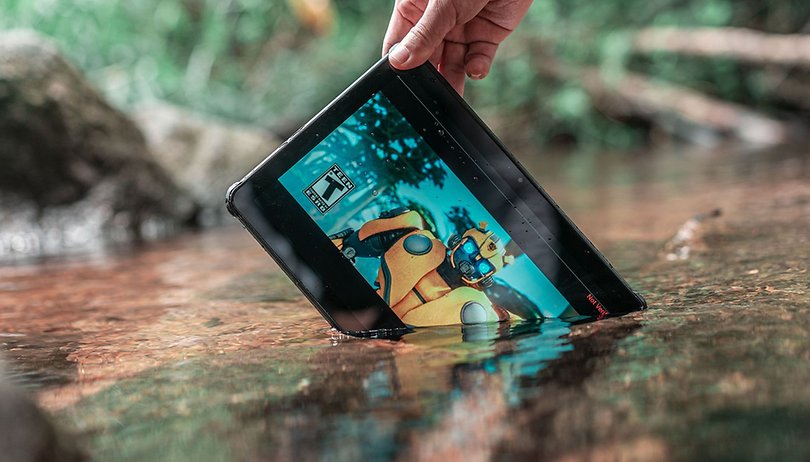 Rugged devices specialist Oukitel did it again. The Chinese electronics company revealed its RT7 Titan 5G tablet with a couple of firsts for the market. Not only it features a huge 32,000 mAh battery, but it also packs a modern processor equipped with 5G connectivity for what could be an ideal partner for off-the-grid weekend trips.
Like the recently reviewed WP22 smartphone, the Oukitel RT7 Titan 5G tablet is certified for water, dust, shock, heat, and even pressure resistance, following the IP68, IP69K, and MIL-STD-810H specifications. For the new tablet, the company advertises a 30-minute submersion resistance at 4.9 feet deep (1.5 meters), and functional capabilities within -4° F to 131° F (-20° C to 55° C).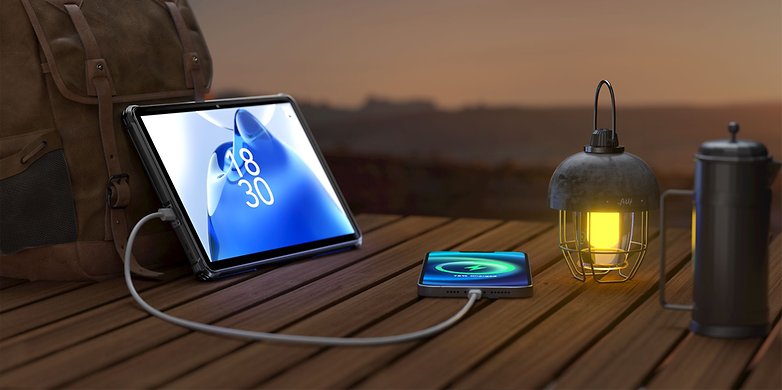 And while the Oukitel WP22 surprised us with its 10,000 mAh battery which is actually bigger than most tablets on the market, the RT7 Titan justifies its name with an even bigger 32,000 mAh. Its capacity is so absurd, Oukitel advertises a 2,720 hours standby battery life, and a more realistic 34 hours of navigation.
One thing to consider is that the capacity may require the tablet to be reported to airline companies while traveling and some may even require it to be carried as cargo.
Anyway, back to the Oukitel RT7 Titan 5G, as the name suggests, the tablet supports 5G connectivity not only for data transmissions but also for voice calls. Mobile networking duties are carried out by the MediaTek Dimensity 720 processor, which offers a modern combination of CPU and GPU cores, solving one of the complaints we had with the WP22.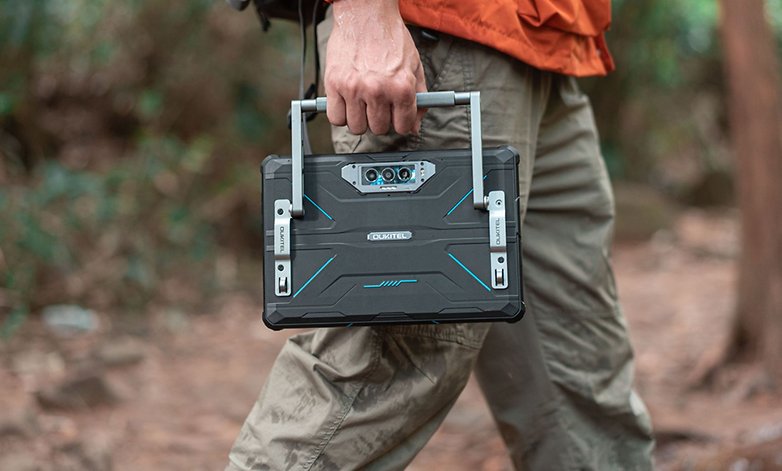 For cellular connection, the RT7 Titan includes a hybrid SIM card tray, compatible with either dual nano SIM cards or a nano SIM card plus a micro SD card. The tablet is also compatible with Wi-Fi 5 (802.11ac) and Bluetooth 5.1. The RT7 Titan runs on Android 13, with Oukitel promising three years of Android updates.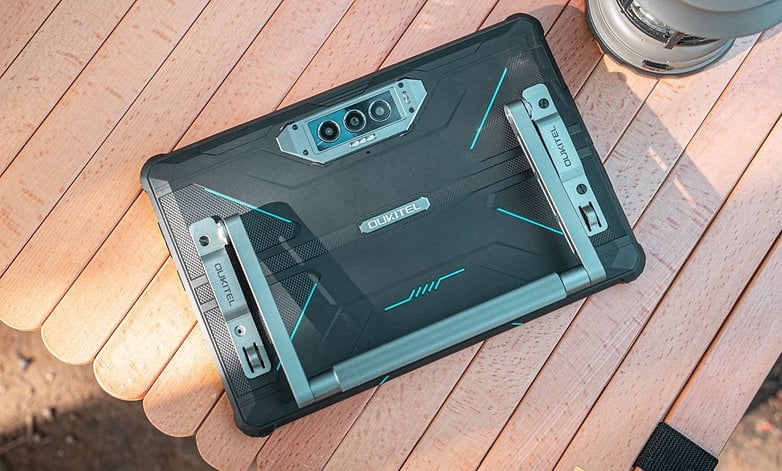 With a 10.1-inch Full-HD+ display capable of 400 nits maximum brightness, the RT7 Titan should be readable both indoors and outdoors, and contrary to other tablets in the past, offers relatively thin bezels considering its rugged build.
Camera capabilities were also not forgotten, which should prove especially handy for field workers, remote first responders, and also industrial usage, with a 48 megapixels main camera and a novel 20 MP night vision sensor, which offered interesting results in nextpit's test of the WP22 smartphone.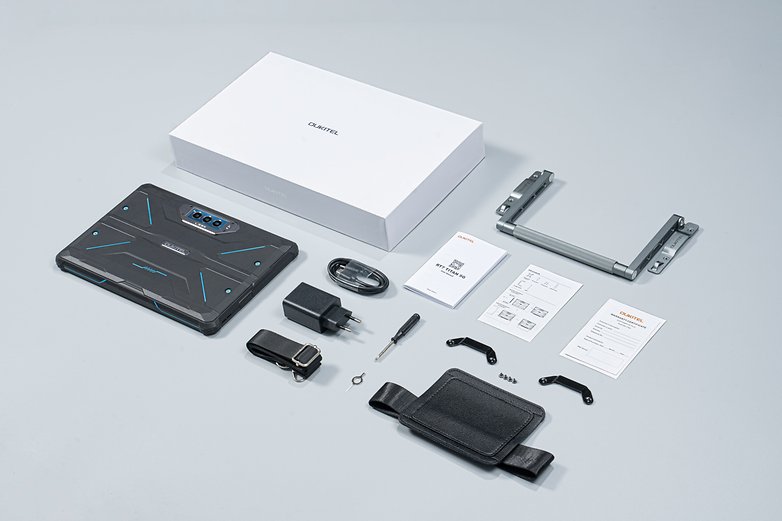 As expected, the superlative battery size and ruggedness result in a thicker and heavier tablet than ordinary tablets. The Oukitel RT7 Titan 5G weighs 1,212 grams (42,75 oz) and measures 249,1 x 167,8 x 19,8 mm (9,81 x 6,61 x 0,78 in).
The picture above shows three specialized accessories bundled with the tablet: a premium alloy carrying handle/stand, a hand strap for field workers, and a shoulder strap, opening usage options, depending on the users' news.
The Oukitel RT7 Titan 5G will go on sale on August 21st. The company is offering a special discount for the first week of sale with a special price of only $289.99 using a discount code of $10 on Aliexpress. Besides, the early bird price is $279.99 after entering the store code OUKITELRT7 worth $10, which is limited to the first 200 units only during the premiere sale.
---
This article is part of a collaboration between Oukitel and nextpit. This collaboration does not influence the editorial opinion of nextpit.