Official Samsung S4 Battery Replacement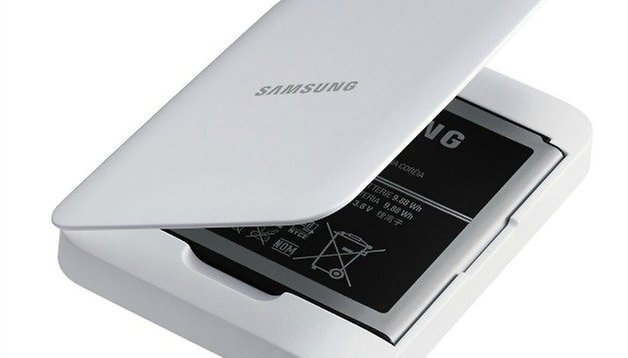 Considering all the battery stories we've been seeing lately, including meltdowns, explosions and whatnot, we thought it might be worthwhile to comment on the official Galaxy S4 battery you can get from Samsung and see if it's worth it compared to third-party alternatives, both well-respected ones and the more sketchy variety. So, is it worth it to spend the extra cash on a legit power pack or is it fine to just go with a cheaper version? NEXTPITTV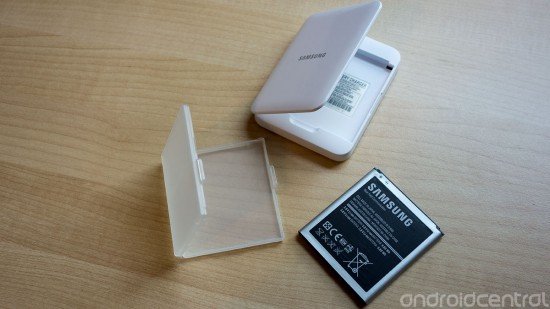 If you've decided your miserable battery life is no longer up to snuff and you're going to fork out for a new power source, or you just want a spare for those long days or weekenders without electricity, what should you buy? Let's take a look at the official Samsung replacement battery package and see what you get. There's a replacement 2,600 mAh battery pack and a plastic case in which to store your spare battery assuming it's not the only one you have. Keeping a battery clean and out of heat is a good way to avoid calamities. Then there's an external charger which you can use to charge the battery (outside of your phone) via microUSB.
Ok, this may not sound so exciting, a battery, case and charger: woohoo! But think about it, as more and more of us carry Amazon. The battery on its own will only set you back $15-$30, depending where you buy it - and that's for an original battery.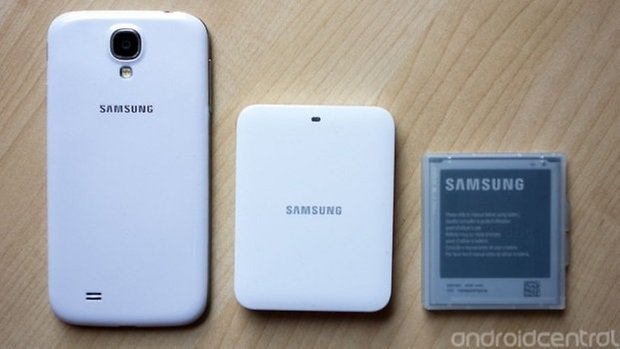 So what about imports and cheaper third-party batteries? There's plenty of high-quality, well made third-party batteries available for a wide variety of prices. I am not going to make any recommendations either way as I think for the prices above you'd be silly not to spend it. And I personally only ever use manufacturer originals, not because I don't trust other batteries but because I very rarely replace batteries. I tend to my battery like a garden, you see – with lots of love and attention. So on the very few occasions I've needed a replacement battery I've figured it was worth it to fork out a little extra for the real deal. At the very least if something goes amiss I have an original manufacturer's warranty to cover me and my device.
There's also things you can do to make your Li-Ion battery last longer too, to avoid possible blow-outs but also to defer having to make the choice between expensive manufacturer battery or third-party battery you may not entirely trust. First of all, Li-Ion batteries respond better to partial discharge and continual recharge than full discharge and full recharge. Basically, this means that it's perfectly fine, and even healthier, to charge your battery at every opportunity, even if it's only for half an hour at a time throughout your day.

Keep your battery cool as much as possible, meaning don't leave it sitting on the passenger seat of the car or dashboard in direct sunlight or on a sunlit table while you eat your lunch. If you don't want them heating up your head while you talk, you shouldn't want them heating up at all. Also, while your battery loves attention, don't overstimulate your battery! Keeping a fully charged battery charging is one of the worst things you can do for its longevity. Try leaving your battery unplugged over night and just plug it in when you get up in the morning. Then charge it occasionally during the day. Going the whole hog just isn't necessary, and adding five hours to the required charging time is serious overkill.
It's also important to note that batteries simply don't last that long – two to three years if you treat them like princesses, and much less if you don't. But considering we're all on the upgrade track pretty regularly, usually well before our contracts expire, this isn't such a problem. But for those of you who are holding onto several-year-old devices and refuse to let them go, you may want to consider treating your beloved to a fresh, brand-spanking-new battery just to show you still care. Whether you use your battery like it's the last one on earth or not it will slowly degrade, no matter what you do.
Finally, read the instructions and ask your friends if you still want to buy a non-original battery. Do some good old fashioned research and see what companies are making batteries with good reputations, and if you're still not entirely convinced just spend the extra on the original for that added peace of mind. Considering what our smartphones cost us it's a very small price to pay.