Nothing Ear (2) might get better audio and ANC based on this leaked design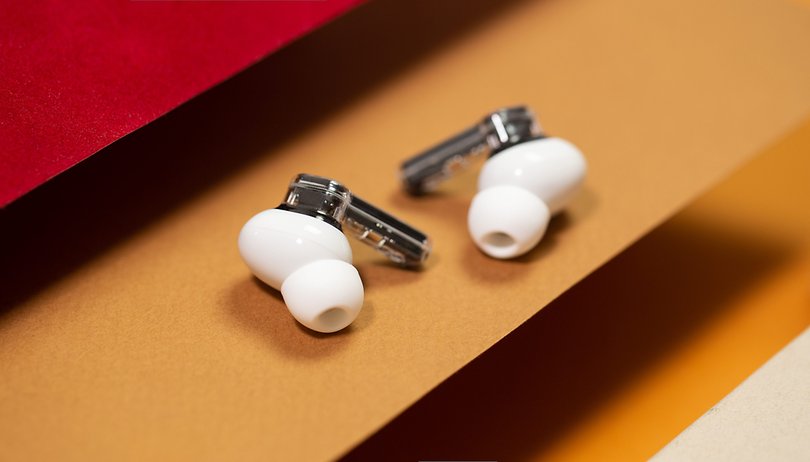 After several months the Nothing Ear (2) in-ears were leaked, since then no further details have come out. Today, a set of high-resolution images of the alleged successor to the Ear (1) have been shared are reviving the interest surrounding the wearable. At once, it may also hint better sound and ANC in the upcoming wireless buds.
The Nothing Ear (1) proved to offer average audio and noise cancelling level despite how the company's PR department has been overhyping the semi-transparent wireless earbuds. Nothing now has another shot with the Ear (2) to make up for those mistakes. And based on the latest materials shared by SmartPrix, it could start by offering an improved noise blocking capability and hopefully more powerful sound.
Nothing Ear (2) headphones are getting new mics positioning
There is very little to dissect from the images since the 2nd gen Nothing earbuds are almost undistinguishable from the original pair. But the most obvious things we can immediately come up with if we are to look closely are the repositioned microphone holes, which are now more concentrated in the stem.
Presumably, this arrangement may beef up the ANC feature in the Ear (2) by finding the most effective position. Furthermore, Nothing is expected to add fine-tuning support for ANC allowing the users to adjust the level of noise cancellation. An advanced EQ and dual connectivity are also in the pipeline, which were notably lacking from the Ear (1). Altogether, these functionalities could result in overall clearer audio output.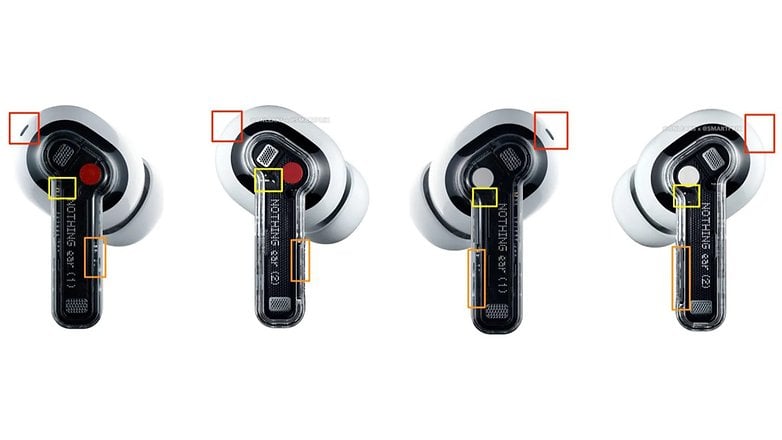 But beyond these aforementioned changes, it's unclear if there will be a new audio chip or additional HD codec such as LDAC given the Nothing Ear (1) were only equipped with an AAC and SBC codecs.
What new features should Nothing add to the Ear (2)? Share with us your wish list.