Android 5.1 makes the Nexus 6 noticeably faster: we've got proof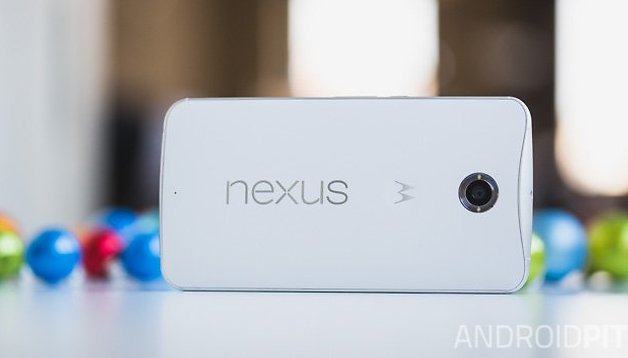 An Android update rarely brings as significant a change to a device as the Android 5.1 Lollipop update did for the Nexus 6. We ran benchmarks before and after the update just to see if the miraculous ''performance improvements'' always listed actually made a noticeable difference. Take a look at our Nexus 6 benchmark comparison on Android 5.0.1 vs Android 5.1.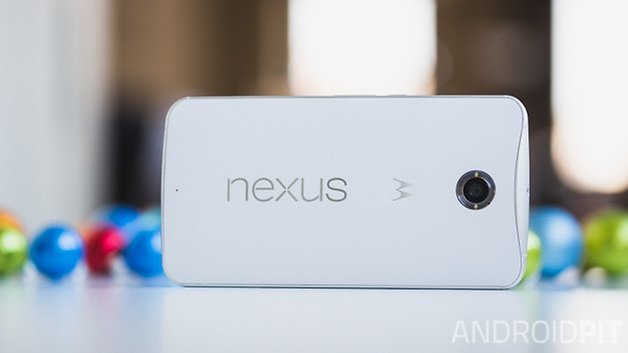 What would you like to see in Android 6.0?
The Nexus 6 is already equipped with some serious hardware and so it should, it's still only a six month old phone. But tweak a few things in the kernel and you can not only say goodbye to the micro-stutters the Nexus 6 was renowned for but get an all-over serious speed boost in the process.
Some of you might know modder Francisco Franco, or at least the kernel named after him. Franco Kernel is well known for delivering better battery life and increased performance to any device that makes use of it. The kernel expert wrote a small treatise on his Google+ page to explain the extent to which the kernel for the Nexus 6 is better following the update to Android 5.1.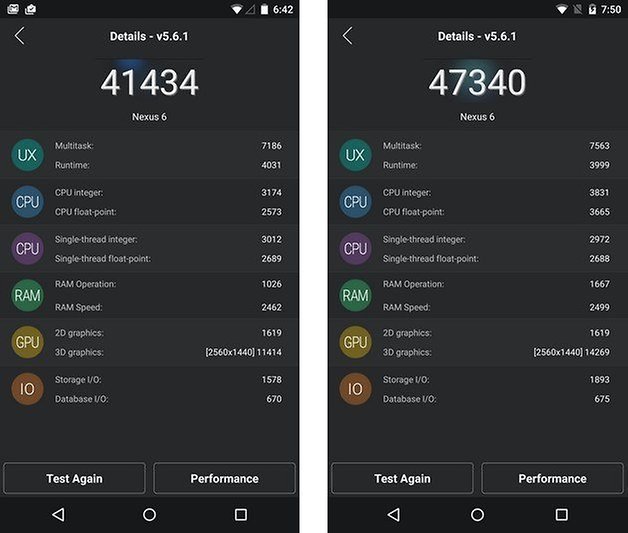 The main point of the optimization is that the Nexus 6 now has all four cores constantly active and responsive. This means that those tasks that used to only utilize a single core are now handled by four, so not only will you see less delay, the task can be shuttled between cores to ensure none are too congested.
That is the theory anyway, but how does this work in practice? We benchmarked our Nexus 6, both with Android 5.0.1 and then again following the update to Android 5.1. We found that the performance in some areas increased by 13 percent, while other tests were unaffected by the Android update.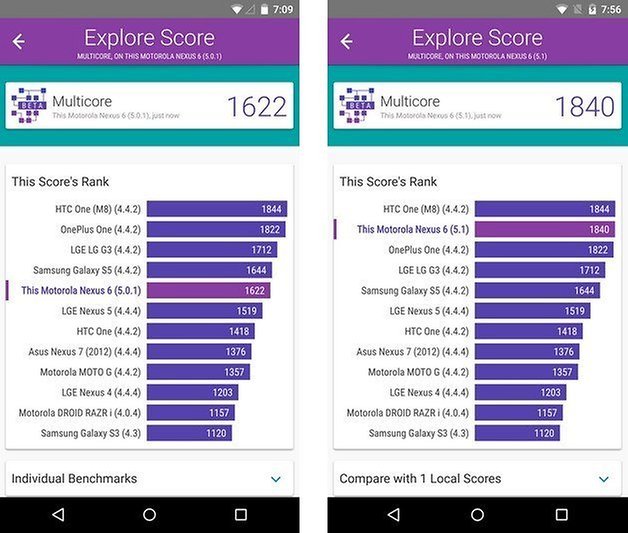 Multi-threaded benchmark tests in particular saw visible gains after updating the Nexus 6 to Android 5.1, especially in MT Stream 5.10 (memory bandwidth speeds), Threadbench (measures thread speed and and system call operation speeds) and Parsec (used to measure the distance of the Kessel Run).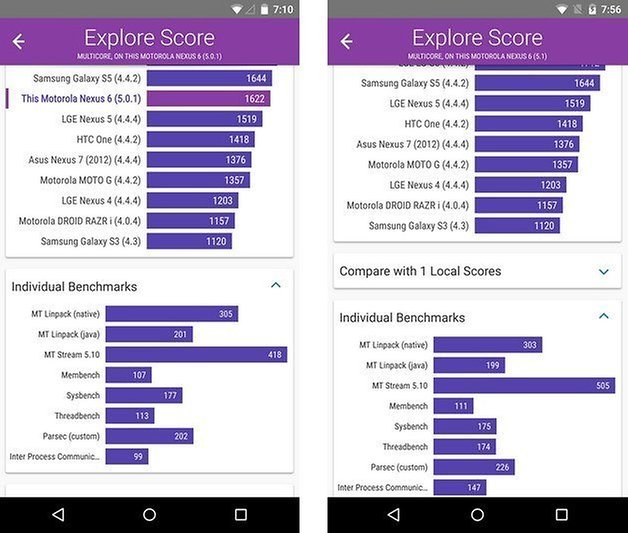 Never mind all that though, what's most important is the Inter-Process Communication score, which measures just how fast various concurrent processes can run. A higher score here means a phone is more capable of handling multiple processes at once – exactly what the doctor ordered when you're suffering from micro-stutters, lag or delays when multi-tasking or otherwise hurling abuse at your Nexus 6.
Before you ask: no, the same performance improvements have not occurred on the Nexus 5 running Android 5.1.
Have you got Android 5.1 on your Nexus 6? What have you noticed?
Based on an original article by Eric Herrmann for AndroidPIT.de