Beefier Budget Phone: Motorola Moto G54 Gets Upgraded Specs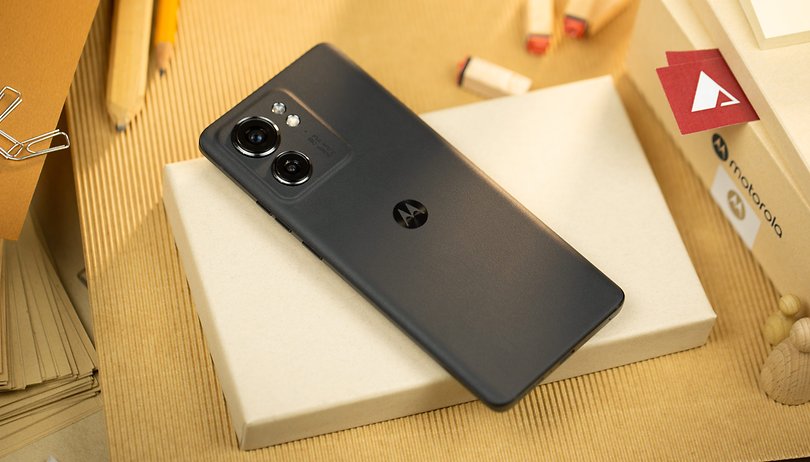 Motorola's Moto G 2023 was launched in the US a few months ago. The budget Android smartphone is an iteration of the Moto G53 that is being sold globally. It appears Motorola is planning to launch the successor to the latter as the Motorola Moto G54 with upgraded specs but in unchanged form.
Motorola Moto G54 has a better display
Based on the leaked render shared by TechOutlook, the Moto G54 is carrying over most of the exterior of the Moto G53. At the front is a centered punch hole for the 16 MP selfie camera, which is a major improvement to the current 8 MP sensor. The display is still measured at 6.5-inch wide and enclosed by a thick bottom bezel. However, this now uses a full-HD resolution at a 120 Hz refresh rate over the HD resolution on the predecessor.
The colorways uncovered include light blue, green, dark gray, and purple with a hint of blue. At the same time, there is a mention of a water repellant protection for the device, but it was not specified the exact rating.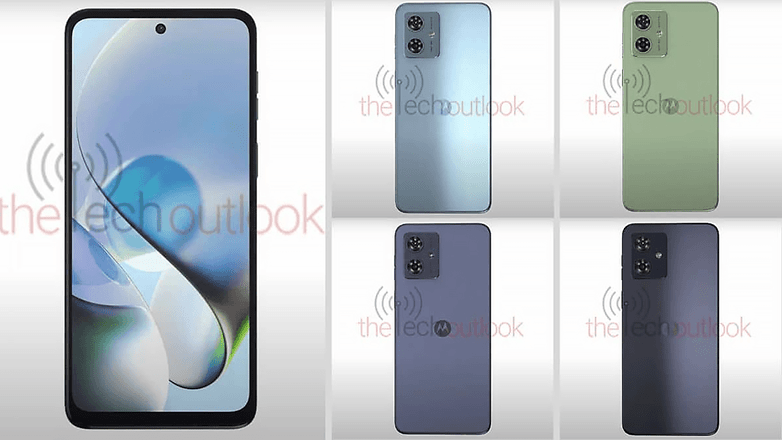 Motorola Moto G54 camera and processor
The back seemingly sports a similar dual camera module on a rectangular island. However, the main shooter is now said to be helmed by a 50 MP sensor enabled by OIS and backed by an unknown secondary camera. It should be noted that the Moto G 2023 has only a 48 MP camera mated to a 2 MP macro shooter while the international Moto G53 gets a 50 MP main.
What's unclear is the mobile chipset the device is enlisting. For reference, the Moto G53 or Moto G 2023 is powered by a Qualcomm Snapdragon 480+ chipset with support for 5G connectivity. Hence, we might see a newer and faster silicon version for the Moto G54. Besides the processor, it is confirmed the Moto G54 features 8 GB RAM, 256 GB of expandable storage, and a 5000 mAh battery.
The Moto G54 runs on Android 13 OS out of the box and is expected to debut later this year, although the exact launch date is not yet revealed. It could likely be released first in Asia and Europe before arriving as a different model in the USA, perhaps in the form of the Moto G 2024 or similar.
When it comes to pricing, it is unknown how much the Motorola Moto G54 will cost globally and stateside. Presently, the Moto G 2023 retails for $249 in the USA. Likewise, at what rate would you consider the device should be priced? Let us hear your suggestions in the comments.