Motorola Edge 40 Neo review: 144 Hz Display and IP68 rating!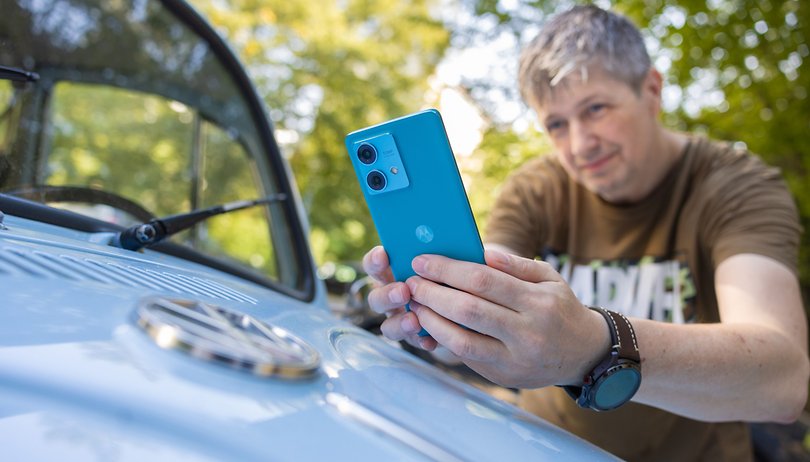 Motorola just introduced the Motorola Edge 40 Neo. With a 144 Hz refresh rate and an IP68 certification, it also seems to be another possible contender in our list of the best smartphones for less than $500. Our review aims to show whether it lives up to the claim.
Good
Main camera with fantastic daytime, wide-angle, and night shots

Display with 144 Hz refresh rate and strong color representation

68 W charger included

The processor is fast enough

"Ready for" function
Bad
No LTPO technology

Google security patch is outdated

Battery life is awful when benchmarked

Night shots with the front camera do not impress
Motorola Edge 40 Neo: All deals
In a nutshell
Those who normally look at the price tag first when buying a smartphone will probably be positively surprised. The device is now available for purchase in EMEA, starting at €399—around $430.
However, it quickly becomes clear that it cannot deliver the quality of the Motorola Edge Plus 2023 (review) or Motorola Edge 2023 (review) that we have reviewed at this price.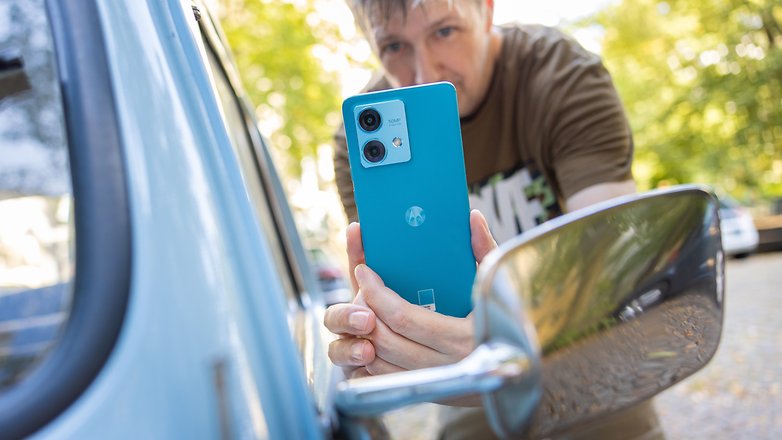 A quick glance at the specifications tells us about a 144 Hz refresh rate and an IP68 certification. These are features we would not necessarily have expected to see in mid-range handsets. Furthermore, the 5,000 mAh battery can be charged quickly with its included 68W TurboCharger.
The Android 13-powered smartphone feels good to hold in the hand due to its imitation leather and basically impressed us with its 50 MP dual camera during the day.
Only the MediaTek Dimensity 7030 SoC could cause concerns, and this is only because Qualcomm still has a better reputation when it comes to phone chipsets. Armed with 12 GB of RAM and 256 GB of internal memory, you are basically well-equipped for all situations.
As you can see, there is nothing much to complain about in the Motorola Edge 40 Neo. While the update policy is not market-leading but with three major system updates it is completely adequate, making the Motorola Edge 40 Neo worthy enough to be recommended with 4.5 stars.
Motorola Edge 40 Neo design and build quality
The Motorola Edge 40 Neo is available in the following colors: PANTONE Black Beauty, PANTONE Soothing Sea, and PANTONE Caneel Bay. The dark cyan color that adorned our review unit carries the hexadecimal color code #00849f and is pleasing to look at. With its dimensions measuring 159.63 x 71.99 x 7.79 mm and tipping the scales at a mere 165 g despite the imitation leather back, the Edge 40 Neo feels very good and secure to hold in your hand.
---
Pros:
IP68 rating.
Chic color selection.
Very high-quality workmanship.
Very good and secure grip.
Cons:
---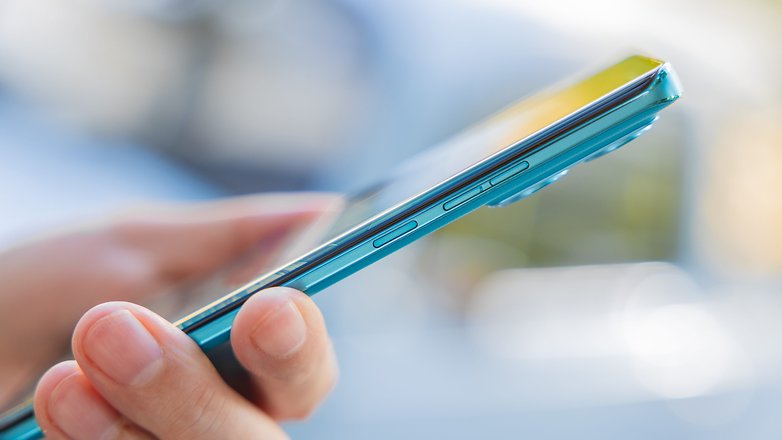 If you were to take a look at all three Edge 40 models, you would not be able to notice many visual differences between them. The design language is almost identical and pleasing to look at. The workmanship quality is high as usual, and there is no reason to complain about the position of the keys, the amount of pressure required, or haptic feedback in general.
It's nice to see that this mid-range handset priced at €399 a pop also comes with stereo sound and Dolby Atmos support alongside IP68 certification against dust and water protection.
Motorola Edge 40 Neo display
Admittedly, Motorola has always been known for its bullish refresh rate in its smartphones and thus, it is not surprising that we were able to enjoy a 144 Hz refresh rate in our 6.55-inch pOLED panel. Since the refresh rate can be manually reduced to 60 HZ if desired, we are a happy bunch. The display is rounded at the sides which also grants lateral illumination for incoming notifications.
---
Pros:
HDR10+ and DCI-P3 color space support.
144 Hz refresh rate.
Vivid color reproduction.
Sufficiently bright.
Cons:
Some people don't like a curved display.
No typical always-on display.
No LTPO technology.
---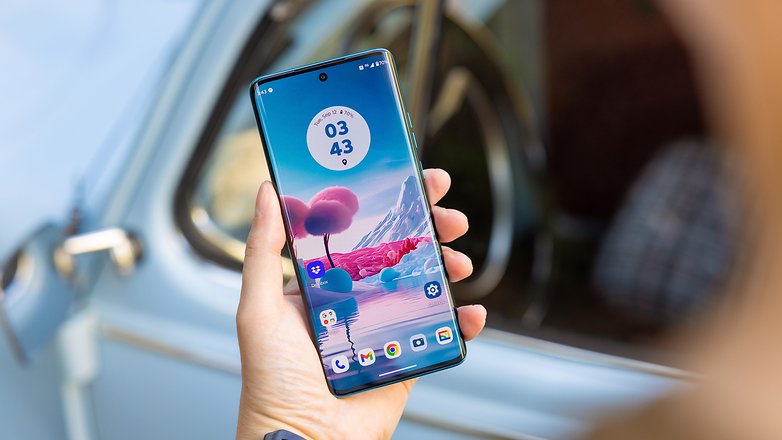 I found the maximum brightness of 1,300 nits under direct sunlight, i.e. peak brightness, to be the outer limit. In terms of resolution, the Lenovo subsidiary stuck to the mid-range standard resolution count with 2,400 x 1,080 pixels at 402 ppi. This cannot be reduced to prolonging its battery life, either. The Moto display is rich in contrast, offers dynamic color reproduction, and also impressed with good viewing angle stability.
I would like to make another remark about the always-on display: This does not exist in the conventional sense, although Motorola does activate its own information display after movement or touch on the display. The user also has a few settings to choose from for more personalization here.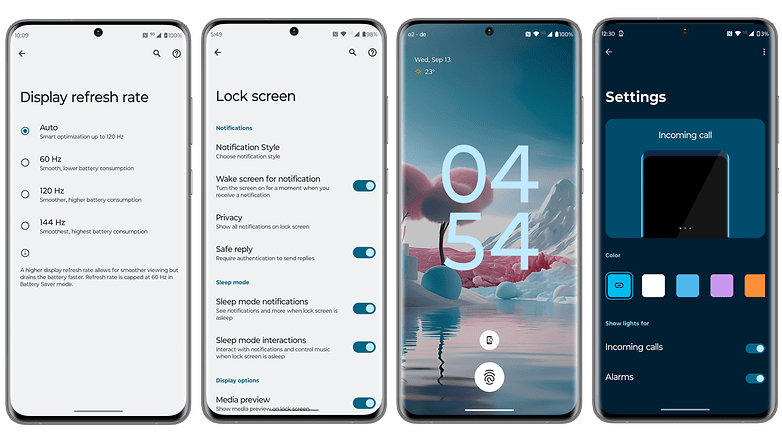 Under this category of in-house software, I would also like to briefly mention "Ready for", which allows you to use an external monitor (wirelessly or wired) via the USB port. By connecting to a Bluetooth keyboard or a game pad, you can very comfortably enlarge your smartphone display to the TV or desktop PC monitor.
Motorola Edge 40 Neo software
Motorola is obviously trying to fulfill the community's wishes. While we were promised two system updates and three years of Google security patches for the Motorola Edge, the Neo now has three system updates. Basically, you will be able to receive up to Android 16 and four years of security updates. While not the best update policy around, it is not the worst, either. Nevertheless, I am impressed that Motorola is visibly trying to bring about changes in the interest of the user.
---
Pros:
"Ready for" surprises in the mid-range.
You decide whether bloatware or not.
Updated update policy.
Cons:
The Google security patch is outdated.
---
For full disclosure purposes: The Motorola Edge 40 Neo runs on Android 13 with the in-house user interface known as "My UX". The last Google security update on this handset was dated July 1, 2023. While this is decent, I have also seen it more up-to-date security updates such as in our Honor 90 review.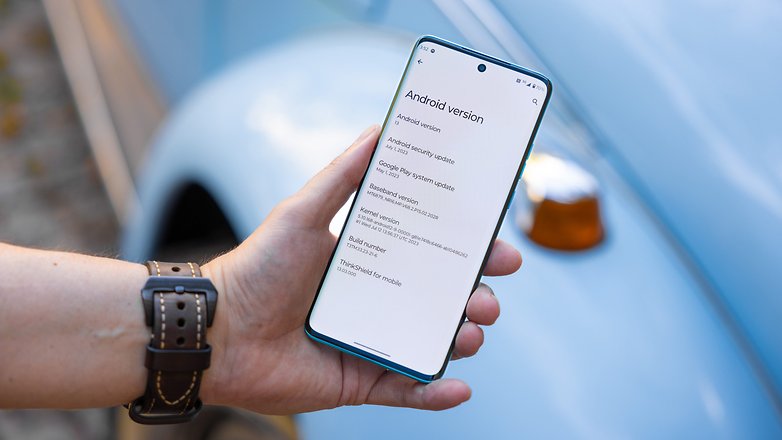 Motorola also departed from the former Google path in terms of bloatware. Do not misunderstand me: Of the 79 pre-installed applications (some of which are also mine), many are still from the Mountain View company. However, many of them were also included during the rather laid-back first-time setup process.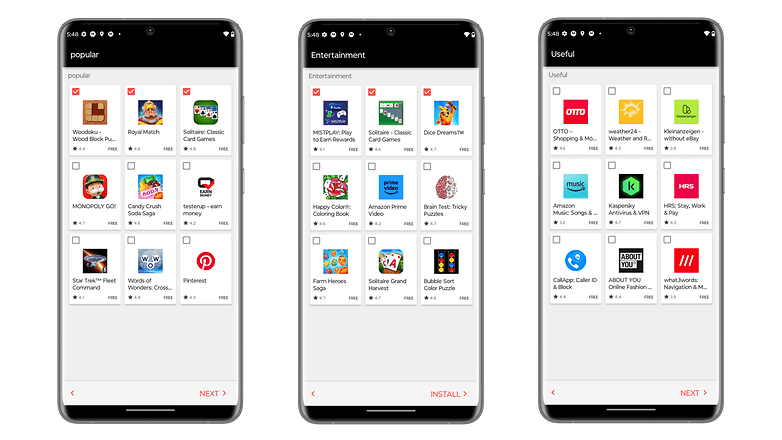 Motorola does ask you which of the suggested apps you want to install, where they were all nicely sorted by category. Many of the applications were checked by default, so do keep a keen eye out!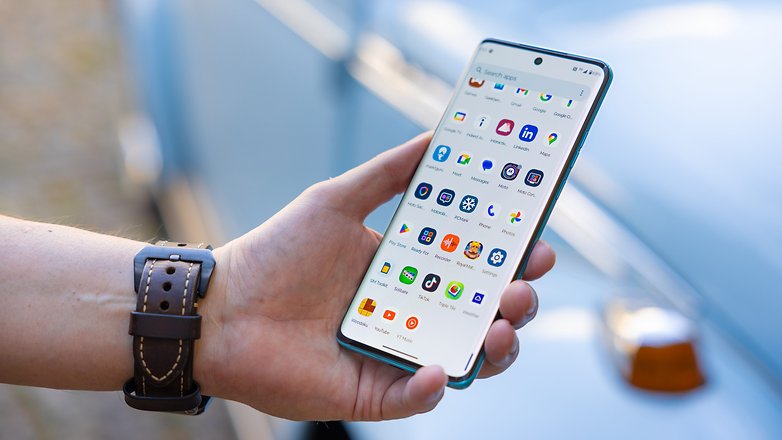 The individual design pleases the eye, but we probably owe it to Google for the most part. Otherwise, I would have already discussed the topic "Ready for" in the Display category, which is software that is meant to be a mobile interface to a TV or PC monitor, making it a real exception in the mid-range smartphone market.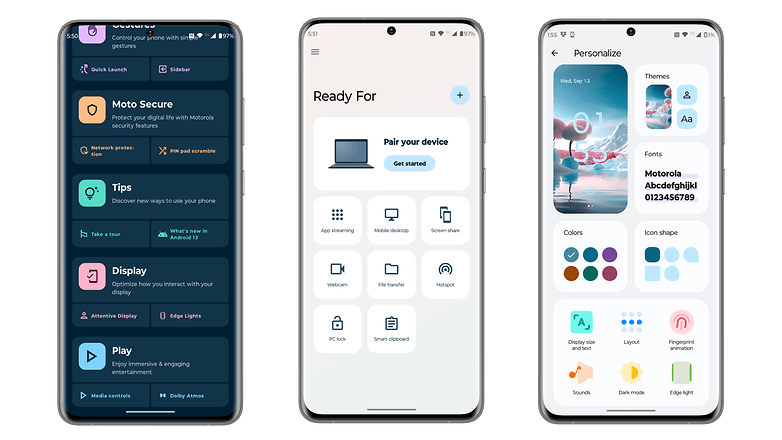 Motorola Edge 40 Neo performance
Contrary to initial rumors, the Motorola Edge 40 Neo does not feature a Dimensity 1050 chipset. Instead, it is a MediaTek Dimensity 7030 manufactured using the 6 nm process that powers the device. It is supported by 12 GB of LPDDR4X RAM and 256 GB of internal memory. In other regions, the Lenovo subsidiary from China also offers the same handset in a 8/128 GB configuration.
---
Pros:
Memory is completely sufficient.
Processor is fast enough.
No unusual heat development.
Cons:
---
To go into deeper detail, you will get an octa-core processor with four ARM Cortex A78 cores and a maximum clock rate of 2.5 GHz to handle computationally intensive applications. Four Cortex-A55 cores with a maximum clock speed of 2 GHz join them for energy-efficient tasks.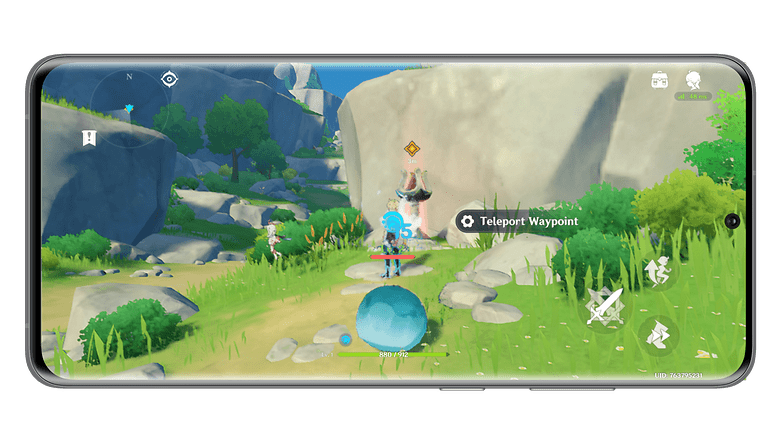 AI-based processes are handled by the MediaTek APU-550 accelerator, while graphical tasks are handled by an ARM Mali-G610-MC3, doing so rather reliably, in our opinion. Unlike the Snapdragon 7 Gen 1, running complex games is not an issue here, as we saw for ourselves during a round of Geshin Impact.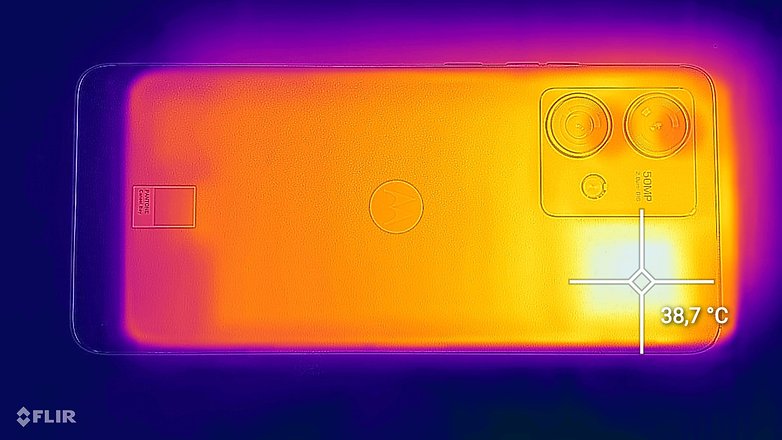 While we are still talking about positives, heat development is hardly noticeable, and thermal throttling is not an issue for the MediaTek SoC. However, how does the processor really perform? As always, the Geekbench 5 and 3DMark benchmarks tell us the truth:
Motorola Edge 40 Neo
Motorola Razr 40
Realme 11 Pro+
Samsung Galaxy A53
Motorola Edge 40
MediaTek Dimensity 7030
Snapdragon 7 Gen 1
MediaTek Dimensity 7050
Exynos 1280
MediaTek Dimensity 8020
3D Mark Wild Life
2,575
2,042
2,293
2,319
4,486
3D Mark Wild Life Stress Test
Best Loop: 2,579
Worst Loop: 2,563
Best Loop: 2,078
Worst Loop: 2,038
Best Loop: 2,301
Worst Loop: 2,291
Best Loop: 2,324
Worst Loop: 2,312
Best Loop: 4,482
Worst Loop: 4,436
Geekbench 5
Single: 780
Multiple: 2,193
Simple: 793
Multiple: 2,807
Single: 837
Multiple: 2,360
Single: 958
Multiple: 2,014
Single: 835
Multiple: 3,310
Camera
Like the Motorola Edge 40 base model, the Neo is also equipped with a dual main camera configuration. To our surprise, it even has the identical 50 MP main camera and a 13 MP ultra-wide-angle camera. However, the f/1.8 aperture here is not quite as good as in the base model with its f/1.4 aperture. Nevertheless, daytime shots look great while photos in low-light conditions are also decent enough.
---
Pros:
Night shots with the main camera are surprisingly good.
Daytime shots look good as always.
No 2 MP macro camera.
Cons:
Night shots with the front camera.
---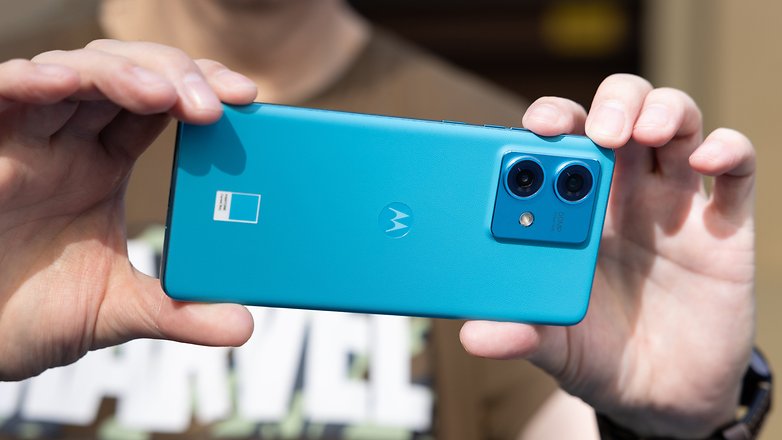 Night shots are too bright for my taste and thus are far removed from reality, but the color fidelity and contrast values did impress me under all situations. Even in low-light conditions, like in the subway or in a shopping mall, were there impressive shots with a high degree of detail captured.
Our positive camera rating also includes the 120-degree ultra-wide-angle shots, which were taken with an aperture of f/2.2 and do not have the handicap of laterally distorted edges.
It is precisely this camera that allows the Neo's owner to take close-ups in macro mode. It is nice to see how Motorola also included features like spot color mode, dual capture, gesture control, and the ability to save photos in the RAW format in this slimmed-down version of the Edge 40 series. The portrait mode also offers equivalent focal lengths of 24, 35, and 50 mm for fans of depth of field.
Zoom shots look perfectly fine thanks to built-in optical image stabilization and a maximum magnification of 8x.
In front, Motorola installed a 32 MP camera in a punch-hole design at the top of the display's center. While daytime shots do look decent enough, the company failed to impress with an aperture of f/2.4 and quad-pixel binning (1.4 μm pixel size) baked in. That's too bad, as this camera configuration almost received a full score.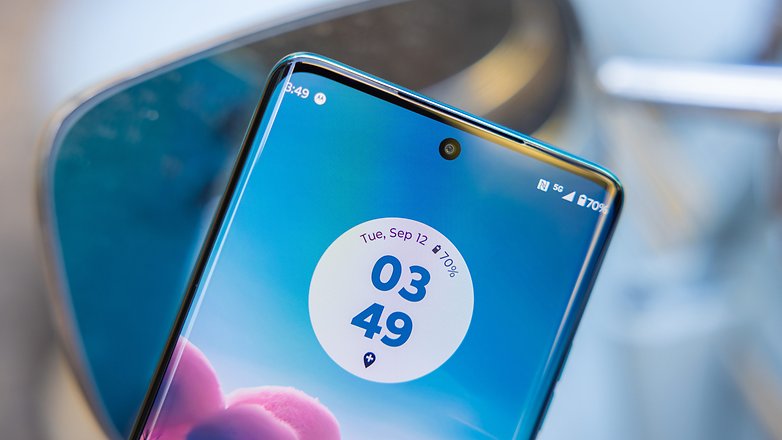 Motorola Edge 40 Neo battery
Motorola's Edge 40 Neo has a 5,000 mAh battery installed. Apart from a USB-C to USB-C cable, the package also contains a 68-W "TurboPower" charger. That is no longer par for the course these days. I could easily manage two days without having to resort to a power outlet in daily use. However, the "PC Mark Work 3.0" battery benchmark test revealed something worrying.
---
Pros:
The battery capacity is sufficient.
68 W charger included.
Very good charging times.
Cons:
Battery benchmark revealed its weakness.
---
It does seem that we could have plucked some values from the Edge 40's review if we wanted to. We could not check whether the same awaits us with the Edge 40 Neo due to the short review duration, but we would have included it if able.
For now, we performed our battery test using the usual settings. What does this entail? We enabled flight mode, set the display brightness to 200 nits, the refresh rate to automatic, and started the test with 100% battery capacity.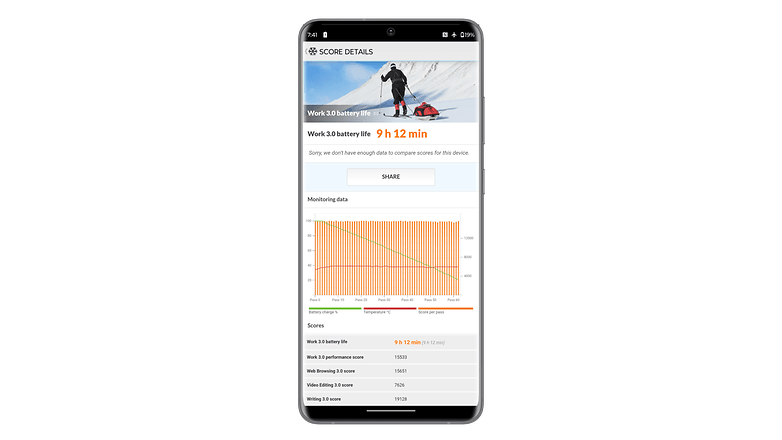 In our case, the test ended after 9 hours and 12 minutes with a remaining battery capacity of 20 percent. These are by no means record-breaking. We should be looking at 11 hours at the very least here.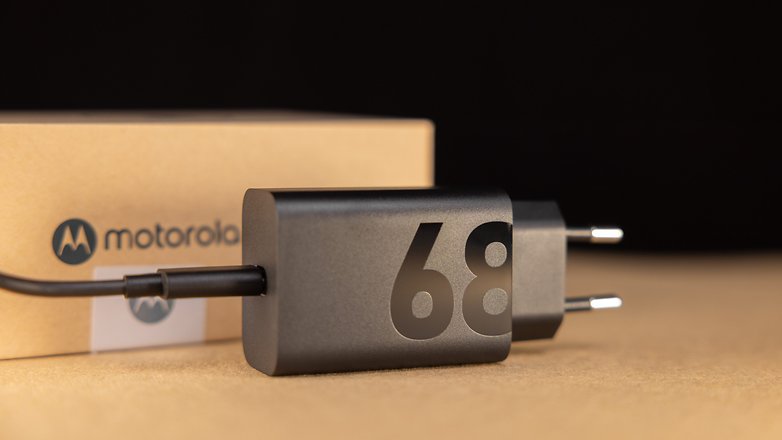 When charging with the "TurboPower" charger, it sent 20 percent of juice to the battery after 5 minutes, and after 20 minutes, the battery capacity was already half full. It didn't take 50 minutes before the battery was fully charged. These are very satisfactory results for me. Wireless charging is not available in the Motorola Edge 40 Neo.
Motorola Edge 40 Neo technical specifications
Technical data
Device
Image

Display
6.55-inch pOLED, bezel-less display
2,400 × 1,080 pixels (402 ppi)
144 Hz refresh rate
360 Hz touch rate
max. 1,300 nits (peak)
HDR10+ | DCI-P3
Dimensions
159.63 x 71.99 x 7.79 mm (H x W x D)
Weight
165 g
Colors
PANTONE Black Beauty, PANTONE Soothing Sea,
PANTONE Caneel Bay
SoC
MediaTek Dimensity 7030
6nm process
ARM Mali-G610 MC3 GPU
Memory
12 GB LPDDR4X RAM
256 GB uMPC ROM
Software
Android 13
Expandable memory
None
Main camera
50 MP | f1.8 aperture | 1/1.5 inch | 1.0 µm pixel size | PDAF | OIS
Ultra Pixel Technology | 2.0 µm Pixel Size
Ultra-wide angle camera
Macro camera
13 MP | f/2.2 aperture | 1.12 µm pixel size | 120° viewing angle | Macro Vision
Selfie
32 MP | f/2.4 | 0.7 µm Pixel Size
Quad Pixel Technology | 1.4 µm Pixel Size
Video
4K at 30 fps | 1080p 60/30 fps | Slow Motion 720p 240/120 fps
Audio
Stereo speakers, Dolby Atmos
Battery
5,000 mAh
Charging via cable
Max. 68 W TurboPower
Wireless charging (Qi)
No
UWB
No
Other
USB Type C (2.0)
NFC, BT 5.4, Dual-SIM (5G),
Wi-Fi 802.11 a/b/g/n/ac/ax
2.4 GHz | 5 GHz | 6 GHz
Wi-Fi 6E
Final verdict
The Motorola Edge 40 Neo is a real surprise in the realm of mid-range smartphones, with an eye-watering price of €399. It comes in three chic colors, and the grippy imitation leather at the back adds to its panache. Motorola either read and followed the nextpit review of the other two Edge 2023 models or generally listened to the community.
The software update policy could be improved further though, with a security patch that is not the latest version. The two main cameras can now not only conjure up fancy shots during the day, but also make you forget the muddy, pixelated mess of yore when it comes to night photos.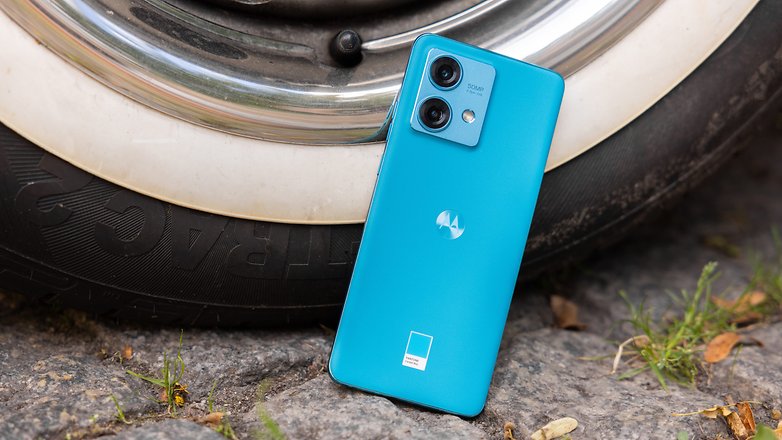 The screens have always been convincing at Motorola and underlined this ability again with the Moto Edge 40 Neo and its 144 Hz refresh rate. The MediaTek Dimensity processor is not quite the trailblazer, but it is sufficient when working alongside the 12 GB of RAM and 256 GB of internal program storage to quickly play a round of Genshin Impact.
The "PC Mark Work 3.0" battery test slightly tarnished our overall positive impression of this mid-range Motorola handset. Although a fully charged battery can easily let the owner use the phone for two days without any charging, the battery benchmark did not confirm such an experience.
I hope I could infect you a bit with my enthusiasm and explain why the Motorola Edge 40 Neo offers an optimal price-performance ratio for a mid-range handset. If you're not completely impressed, you can take a look at my review of the Honor 90.