LG G7 ThinQ carrier availability: AT&T offers an alternative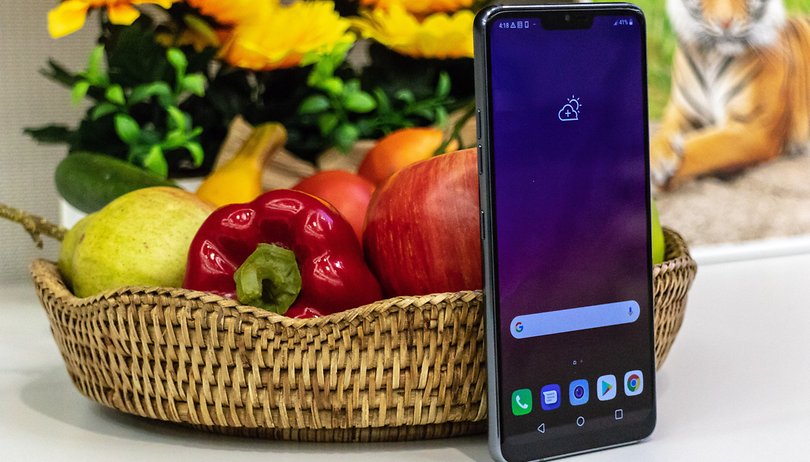 LG's new flagship, the G7 ThinQ, has been revealed, and we've been getting to know this bright star as we embark on our review process. If you're looking to get your hands on the new LG, even though the price is yet unknown, we can already answer a few questions about carrier availability.
LG has historically shied away from direct sales in the US but a press release from the Korean company reassured us that the G7 ThinQ should be out "in the coming days" in South Korea, with North America, Europe, Latin America, and Asia to follow. You can sign up to receive additional information on price and availability on LG's website.
AT&T won't carry the LG G7 ThinQ
AT&T anncounced today it has no plans to sell LG's new G7 ThinQ phone. Instead, the company shall stock an exclusive LG device this summer. Speaking to The Verge, a company spokesman stated: "We offer a strong lineup of devices from LG today. And we're planning to launch a new LG device this summer only from AT&T."
The mysterious exclusive new device? The smart money's on the LG V35 ThinQ, the updated phablet model. The next in line, the LG V40, will likely be available on all carriers.
LG G7 ThinQ carrier availability
Although we're waiting for the official pricing, some carriers have already set their own specific dates for pre-order and general availability. We take a look at the details from the different carriers below.
See availability from:
Thinking to buy the LG G7 ThinQ? Watch our hands-on video below before making up your mind:
Sprint
Sprint is being quite upfront about the availability of the LG G7 ThinQ. The phone will be available from June 1st, with pre-orders opening May 25th. Sprint customers can also enjoy a Hulu Limited Commercials plan per eligible Sprint account.
T-Mobile
So far there's been no concrete information from T-Mobile except that the G7 ThinQ will be available from them "later this spring". Presumably, given the merger with Sprint, it wouldn't be too far behind its new partner.
U.S. Cellular
U.S. Cellular isn't as big as the other carriers, but it won't be overlooked when it comes to the new G series. The new flagship will be available from them on June 1st, both online and in stores.
Verizon
Verizon took to Twitter to address the availability of the LG G7 ThinQ. Pre-orders start just a day before Sprint.
The new LG G7 ThinQ is coming to Verizon, featuring an intelligent AI-assisted camera, super-bright 6.1" display and a brilliant dual-speaker sound system. Preorder yours starting May 24 at https://t.co/0tPpbrvaWP pic.twitter.com/H93JPZYCbj

— Albert Aydin (@albertaydin) May 2, 2018
Are you thinking to buy the LG G7 ThinQ? If so, which carrier would you choose? Or will you get an unlocked model?