IBM's Project Debater AI is here to argue with humans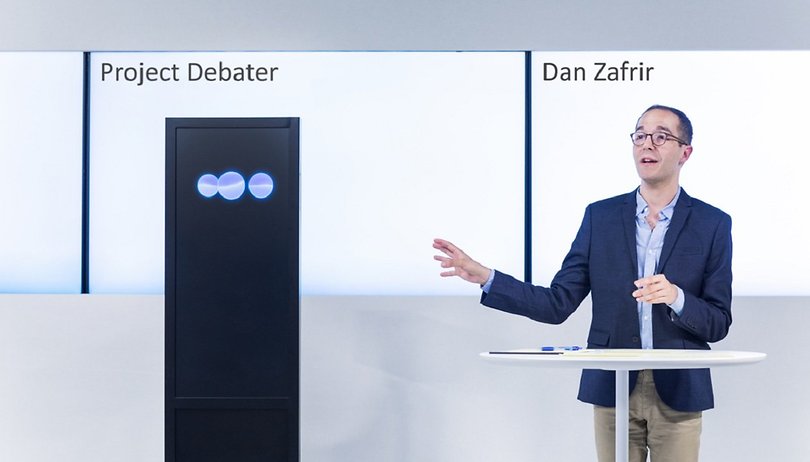 The research team behind IBM Watson has just presented an AI capable of debating with people, which could be used for helping organizations make better decisions. Project Debater takes its opponent's arguments into account, along with information from its massive database of papers, and crafts its own arguments. It can even crack jokes, but that's not the only human-like thing about it.
Project Debater got to show off its skills in two debates, on space exploration and telemedicine, against human opponents who happened to be debate champions. It works by pulling information from its database full of hundreds of millions of articles and uses that to craft a compelling argument which can be in response to points made by a human, rather than merely presenting information. This style of free-form debate is another big step forward in AI, beyond the template responses of virtual assistants and even IBM Watson's ability to answer open-ended questions, as famously demonstrated on Jeopardy.
Human-like responses, for better or worse
Project Debater had its moments of sounding unnatural in the debates, but it also had its very human moments. When it is sufficiently confident that the point it wants to make is correct, it will make a strong and complex argument against one of its opponent's points. When it isn't able to confidently argue against a particular point, it will nonetheless try to make a convincing but less complex point that doesn't respond specifically to its opponent's, much like how a politician might side-step a question. As an example, at one point during the debate on telemedicine, it made a simple argument that its opponent was being untruthful, which sounds a bit childish and definitely human to me.
What could Project Debater be used for?
IBM is showing us yet again how AI could be used in practical ways. In the context of debating, Project Debate can help us understand more about how we use language and rhetoric, as well as how to structure arguments for the most effect. Its most impressive skill, though, is its ability to help humans make decisions by going through more information than a human could, deciding what the pros and cons are, and then presenting its findings. This could help individuals, companies or governments make decisions that are based more on information and less on bias, although the articles it gets its information from are written by humans with bias, so there's no way to totally escape subjectivity.
In short, IBM has created another fascinating AI with practical applications since it can debate real people and act as a decision-making tool.
What do you think of Project Debater? Let us know your thoughts in the comments.