HTC isn't looking to gain any converts with the Vive Pro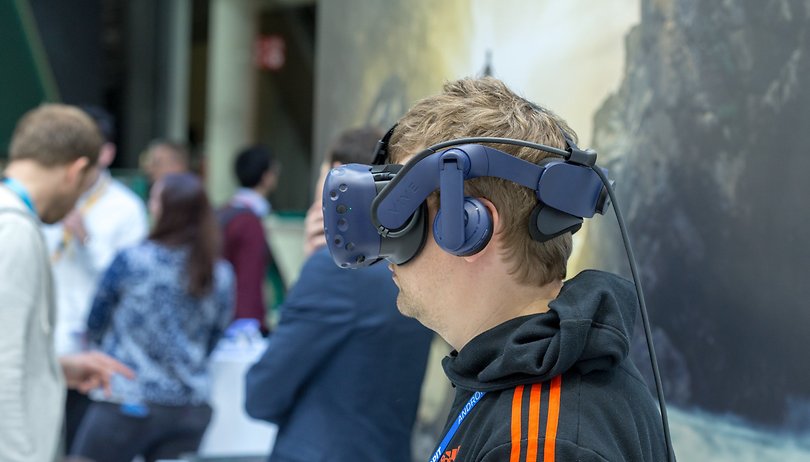 The HTC VIVE Pro is official, and is no doubt the most advanced VR headset to date. But with an asking price of $799 and a distinct lack of accessories, HTC's target user seems baffling. In fact, it makes jumping into the Taiwanese's company's high-end solution seem even more prohibitive.
VR-heads flush with cash can pre-order the new Vive Pro from the official Vive website right now for a whopping $799. Ouch, but the world's most powerful consumer virtual reality hardware is naturally going to cost top dollar. What's baffling is that HTC doesn't seem to want to encourage new converts to high-end VR tech with this offer.
The Vive Pro is clearly aimed at hardcore VR enthusiasts.The resolution of the headset display is increased by 78%, and the addition of built-in noise-cancelling headphones with dual microphones as well as a significant boost to its room-scale tracking abilities.
The $799 asking price includes a six-month subscription to Viveport, which you can use to download up to five full VR titles per month out of a catalog of hundreds. But what's more significant is what's not included, namely controllers and sensors.
HTC appears to be targeting the Vive Pro to current Vive owners and assuming that purchases will already have all the accessories. The new headset can still be used with the base stations and controllers that came with the standard Vive, so it's simple to upgrade. But new customers who want to start their virtual reality experience with the best on the market are left out in the cold, spending more for the whole set up on top of the high headset price.
What's more, upgrading from a Vive to a Vive Pro suddenly leaves a redundant Vive in the room, useless sans peripherals. Now, the tech industry isn't known for being particularly ecological, but it still strikes me as quite wasteful.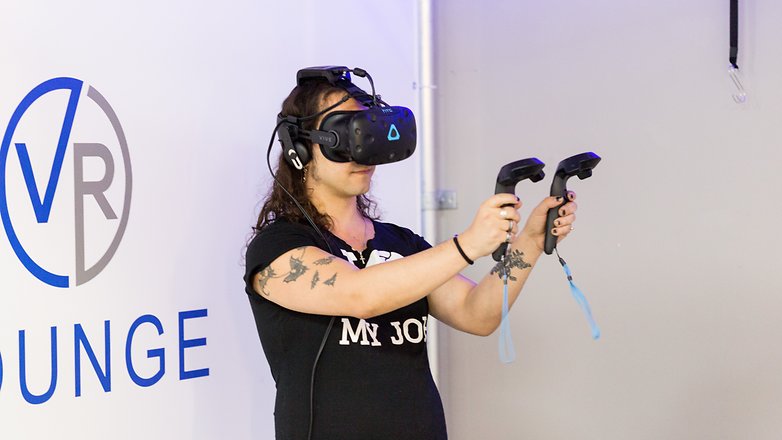 The regular HTC Vive is still an option, and has taken a $100 price cut. Now at $499 including controllers, Fallout 4 and a 2 month Viveport subscription, it's a more attractive option than before. But if you've been waiting for Vive to come up with a great next-gen headset before committing to VR, the decision to offer the Vive Pro as an expensive upgrade to people who already had the standard version rather than an attainable high-end choice for newcomers leaves a bad taste in the mouth.
Of course, we can expect a Vive Pro package with a more advanced controller and sensors later this year—HTC said as much at CES—does this mean that the enthusiasts who bought the Vive Pro as an upgrade now are also expected to shell out hundreds of dollars to upgrade their peripherals when the times comes? That would be a crazy level of loyalty.
The VR market is still figuring out which price points and positions work, and HTC is clearly looking to solidify its place as the purveyor of premium equipment and the most immersive VR experience possible. In contrast, Oculus seems to be aiming for lower-end specs and mass appeal ever since the company's acquisition by Facebook.
There's room for both approaches of course, but HTC may be shooting itself in the foot by not offering a workable out-of-the-box Vive Pro. Its audience—gamers and technology enthusiasts willing to invest heavily in the best hardware—can grow, so why doesn't HTC want to make it easier for them?
Do you think HTC's strategy with the Vive Pro make sense? Will you be ordering one?