Google Pixel tips and tricks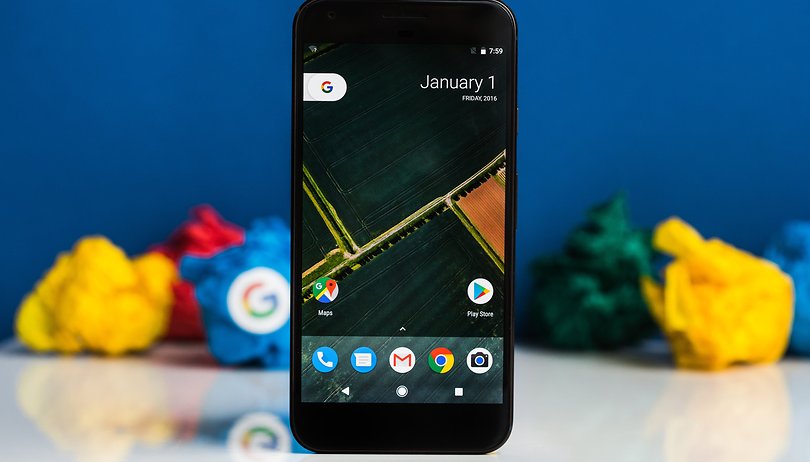 The Pixel and Pixel XL are powerful devices from Google, and they bring a lot of great features with them, some of which come from Android Nougat. Read on to find out how to make the most of your Pixel smartphone with these tips and tricks.
Jump to section:
Install and manage widgets
Customize your Pixel or Pixel XL's home screen by adding a widget. Touch an empty spot on your home screen and hold your finger there, then tap Widgets. Touch and hold a Widget to drag and drop it to any of your home screens where it will fit, then let go.
To change a widget's size, touch and hold it, then let it go. If it is re-sizable, then you'll see dots on the sides which you can drag to the size you want. When you're done, tap elsewhere.
Save battery by turning the display off
If you use the notification LED, you can turn off the so-called ambient display and the gestures to wake up the display. The inactivity display turns on your display at each notification and consumes power. It can be switched off in the Settings under Display.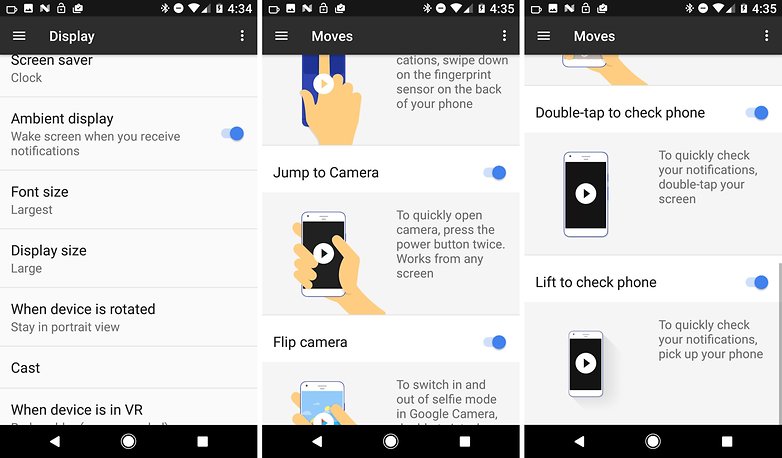 Then there are three gestures which you can use instead of having your display accidentally turn on. You'll find them under Moves and they're called Jump to Camera, Double-tap to check phone and Lift to check phone.
Take a screenshot
To take a screenshot with the Google Pixel or Pixel XL, hold down the power button and the volume down button at the same time. You'll see an animation appear if it worked. Your screenshots can be found in Photos > Albums > Screenshots (in the Photos on device section).
Activate the notification LED
As with the Nexus 6P, the notification light is not active by default on the Pixel. To turn on the light, go to Settings > Notifications > Gear icon > Pulse notification light and slide it to the On position.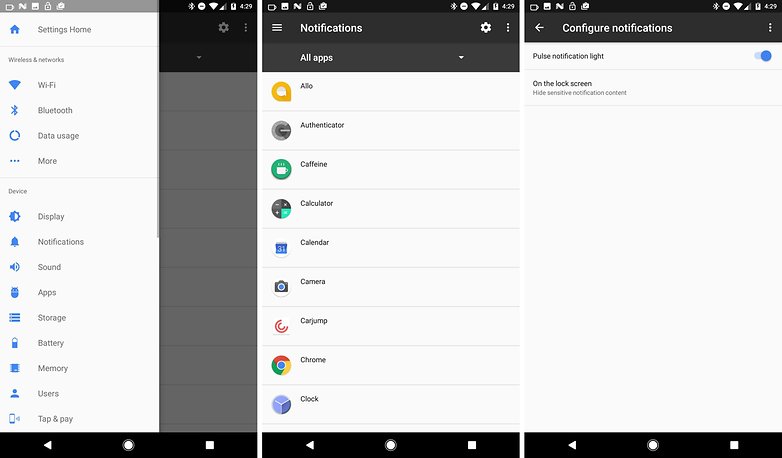 Improve readability or see more content
This is an Android Nougat feature, rather than a Pixel-specific one, but it's worth mentioning anyway: changing font and display size to your preferences. Smaller sizes will ​​show more content on the screen, while large ones are more friendly for tired eyes.
To change your phone's font size, go to Settings > Display > Font size, then slide until the preview information is the size you want. To change the display size, go to Settings > Display > Display size, then slide until you think the size is appropriate for you.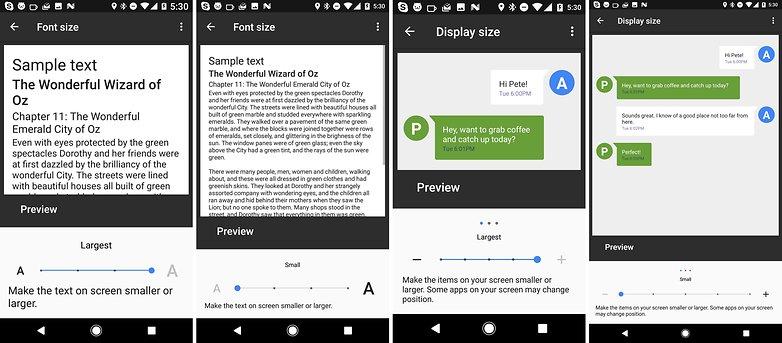 Reset Pixel phone
To reset your device to its factory state, go to Settings > Backup & reset (in the Personal section), then tap Factory data reset. There, you will be prompted to confirm the code of your display lock again before proceeding.
This process will quickly reset your Pixel to factory settings. The first time you start it up again, you must specify the last Google account you used. This is a theft protection feature. If you cannot enter the Google account, the device won't be usable.
Start Pixel in safe mode
Like the old Nexus, you can simply restart the Pixel in safe mode. What is it? This mode helps in troubleshooting, if something is wrong with the Pixel. In safe mode, you can only start the apps that were installed from the factory. A potentially faulty app, which you installed later, won't be started. However, if the Pixel is still having problems, it is most likely not due to any of your new apps.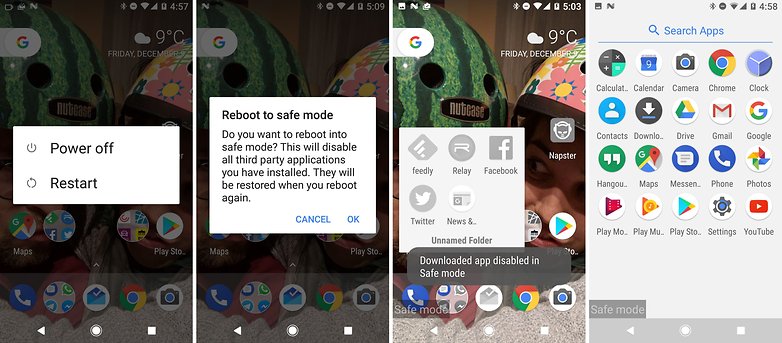 To start safe mode, hold down the power button, tap and hold the Restart option, then a prompt will ask if you want to "Reboot to safe mode", and you should select OK.
After safe mode is turned on, the apps which aren't started show up grey on the home screen. They're listed in the Play Store under your apps list, and in your app settings, where they can be uninstalled. If an app is causing your phone to not work in its normal mode, you can boot in safe mode to get rid of it.
Easter egg at startup
The Google Pixel and Pixel XL have an Easter egg. It's not too exciting, though. Here's how to get it.
Go to Settings > About phone, then tap the Android version repeatedly, then tap the N in different places until a cat head icon appears below the N. Return to the home screen, and from there, swipe down twice to get to your quick settings and tap the pencil icon to edit them. Drag the new cat icon into the quick settings bar. Tap the empty dish and select a food (bits, fish, chicken or treat) to lure cats. Wait for a cat to appear, then name it and share with friends. And, that's it!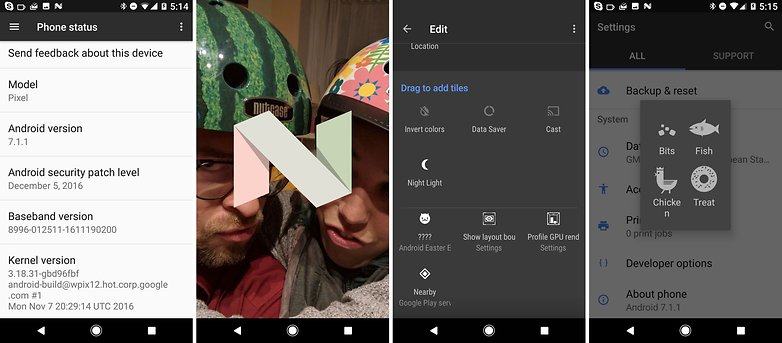 Need help with your Pixel phone? Google Support's Pixel page is a good place to start. If you can't find the answers you're looking for, feel free to ask us in the comments. What are your favorite Pixel tricks?