Google Pixel 7a & 6a compared: Which smartphone is more impressive?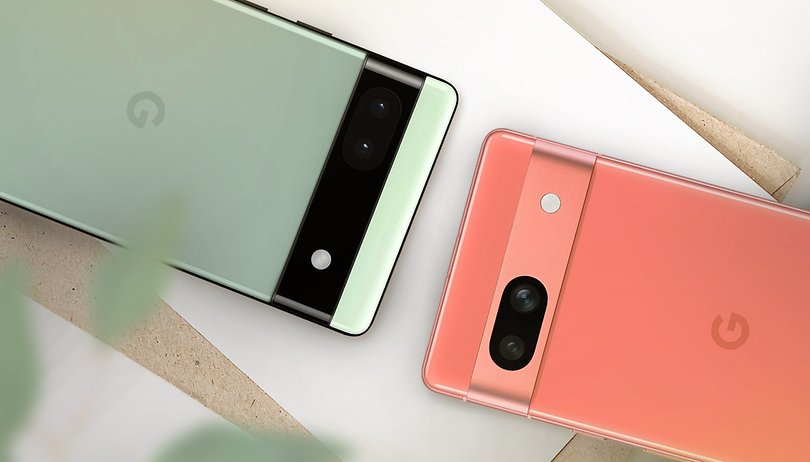 The Google Pixel 7a, a new, affordable Pixel smartphone, saw the light of day at Google I/O 2023. Since it is the successor to the Google Pixel 6a, we compared both devices and revealed their similarities and differences as well as answer the main question: Pixel 7a vs 6a—which one should I buy?
The Pixel 6a was already highly rated at 4.5-stars in our review. This year's model is even better, and the Pixel 7a received the maximum 5-stars in Camila Rinaldi's review. What can the 2023 device do better that it scored so well despite its more expensive price? We will now get to the bottom of this and begin with an overview of the specifications, as usual.
Google Pixel 7a vs Google Pixel 6a: A direct comparison
2023 model
2022 model
Device
Image

Display
6.1" OLED display with 90 Hz
FHD+ (1080 x 2400 pixels) at 429 ppi
90 Hz refresh rate
6.1" OLED display with 60 Hz
FHD+ (1080 x 2400 pixels) at 429 ppi
90 Hz refresh rate
SoC
"Google Tensor G2" processor
"Google Tensor G" processor
Memory
8 GB LPDDR5 RAM
128 GB UFS 3.1 memory
6 GB LPDDR5 RAM
128 GB UFS 3.1 memory
Software
Android 13
Android 13
Rear camera
Dual camera
Main camera: 64 MP with Quad PD and Quad Bayer
f1.89 aperture | 1/1.73 image sensor size | FoV 80º | 0.8 µm pixel size
Ultra-wide angle: 13 MP | f/2.2 aperture | FoV 120º | 1.12 µm pixel size
Dual camera
Main camera: 12.2 MP | f1.7 aperture | 27 mm focal length | 1.4 µm sensor size | Dual Pixel PDAF | OIS
Ultra-wide angle: 12.2 MP | f/2.2 aperture | 17 mm focal length | 114° viewing angle
Front camera
13 MP | f/2.2 aperture | 1.12 µm pixel size | FoV 95º ultra-wide angle field of view
8 MP | f/2.0 aperture | 1.12 µm sensor size
Battery
4.385 mAh
18 watts wired charging
4,410 mAh
18 Watt wired charging
Connectivity
5G, LTE, Wi-Fi 6E (802.11ax) with 2.4 GHz + 5 GHz + 6 GHz, Bluetooth v5.3 + BLE, NFC, Google Cast, GPS, GLONASS, Galileo, QZSS and BeiDou
5G, LTE, Wi-Fi 6E (802.11ax) with 2.4 GHz + 5 GHz + 6 GHz, Bluetooth v5.3 + BLE, NFC, Google Cast, GPS, GLONASS, Galileo, QZSS and BeiDou
IP
IP 67
IP 67
Colors
Charcoal, Sea, Snow, Coral (Google Store exclusive).
Sage, Charcoal, Chalk
Dimensions
152 x 72.9 x 9.0 mm
152.2 x 13.8 x 8.9 mm
Weight
193.5 g
178 g
Pros

Compact design
Top-notch performance
Versatile and trustworthy camera
All-day long battery
Wireless charging

Premium smartphone performance
Balanced image post-processing
Optimum size
Clean software
Up to five years of updates
IP67 certification

Cons

Slow charging time
No power adapter in the box

Screen refresh rate of only 60 Hz
Only one internal storage option
No wireless charging support

Rating

Google Pixel 7a review

Google Pixel 6a review
Check offer*
Table of contents:
Google Pixel 7a vs. Pixel 6a: Design and display
In terms of design, the "small" Pixels take their cues from their bigger siblings in the same series. This is especially evident in the iconic camera bar at the back. The 6a follows the design language of the Pixel 6, while the camera system of the 7a is a bit more inconspicuous and discreet, just like the Pixel 7 (review) and Pixel 7 Pro.
Apart from that, nothing much has changed in terms of looks. Their dimensions are almost identical, but the newcomer is a tolerable 16 grams heavier. Both models are still IP67-certified and use plastic, aluminum, and glass as their respective build materials. In terms of color, only Charcoal (anthracite) remains — instead of "Sage" and "Chalk", the Pixel 7a now comes in "Sea", "Snow" and Google Store-exclusive "Coral".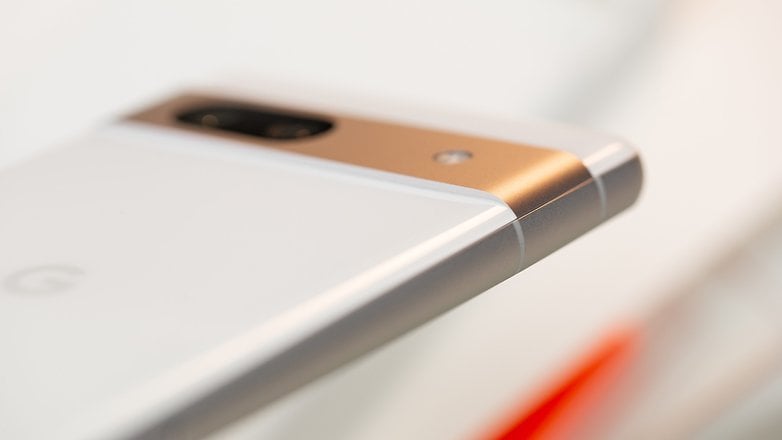 The display also looked as if nothing has changed: There is still a 6.1" OLED panel with FHD+ resolution of 2,400 x 1,080 pixels, a pixel density of 429 ppi in a 20:9 format. However, you can see that something has changed rather dramatically when scrolling these displays, since the newer device has a very welcome 90 Hz refresh rate, unlike the 60 Hz display in the older device.
Google Pixel 7a vs. Pixel 6a: SoC and performance
As expected, Google gave its 2023 phone the current Tensor G2 chipset to keep up with the times. In addition, the Pixel 7a now gets 8 GB of RAM instead of 6 GB of RAM in the Pixel 6a. What does that mean? You can see the results in the benchmark comparison below. Bear in mind that the 7a was tested using Geekbench 6, while the predecessor still used Geekbench 5.
Google Pixel 7a
Google Pixel 6a
3D Mark Wild Life
6,618
5,762
3D Mark Wild Life Stress Test
Best Loop: 6,590
Worst Loop: 4,980
Best Loop: 4,941
Worst Loop: 2,860
Geekbench
Single: 1,417
Multi: 3,549
(v6)
Single: 1,038
Multi: 2,890
(v5)
The significantly improved performance can thus be seen above, but the Pixel 7a offers another advantage: higher stability in terms of graphical performance. Both phones have no problems with overheating since heat is well managed.
Google is still stingy with 128 GB of storage space, and there is no slot for a memory card. That's simply too bad. There has also been little to no change in terms of connectivity.
Google Pixel 7a vs. Pixel 6a: Camera
Well, well, what do we have here? We found two 12 MP cameras in the back of the Pixel 6a. Google did not let itself down and gave the Pixel 7a a major upgrade with the 64 MP shooter. Instead of 12 MP for the ultra-wide angle camera, it is now 13 MP, and selfies are now taken with at that resolution instead of 8 MP. So much for the mere figures.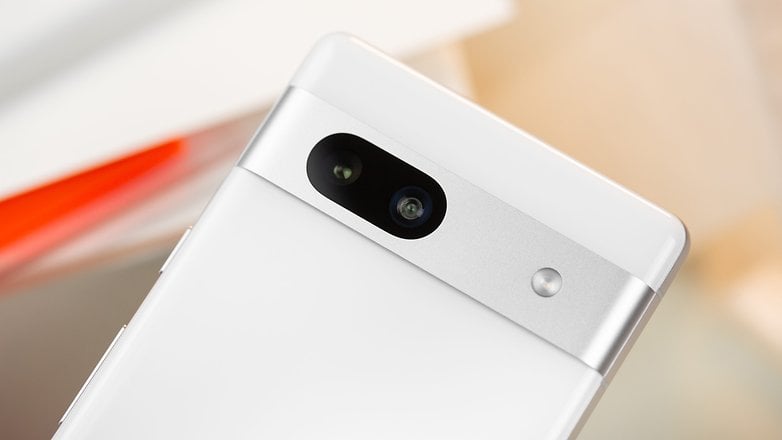 The main sensor in the Pixel 7a dominates the scene both during the day and at night. In other words, you'll succeed in taking crisp, true-to-life colors, and detailed photos under all lighting conditions. This is especially true for night photos, where the Pixel 6a performed decently at best, but without any major outliers.
Camilla also praised the 2x digital zoom in the review of the Pixel 7a. Before I bore you to death, you'd better take a look at the photo gallery below to convince yourself. Check out the galleries of the two devices with the Pixel 6a on top and the brand-new Pixel 7a below:
Google Pixel 6a
Google Pixel 7a
If you're looking for something completely different in terms of camera technology, you should quickly take a look at our best camera smartphones list. There, you can also find out what you have to look out for when buying a smartphone if the camera is your most important purchase criterion.
Google Pixel 7a vs. Pixel 6a: Software
Here, the two handsets present themselves again in beautiful unity. It is no wonder then, since the Pixel 6a, which was delivered with Android 12 right out of the box, has long been running the (still) current Android 13. Both are guaranteed to receive major Android updates for three years, and five years of support when it comes to security updates.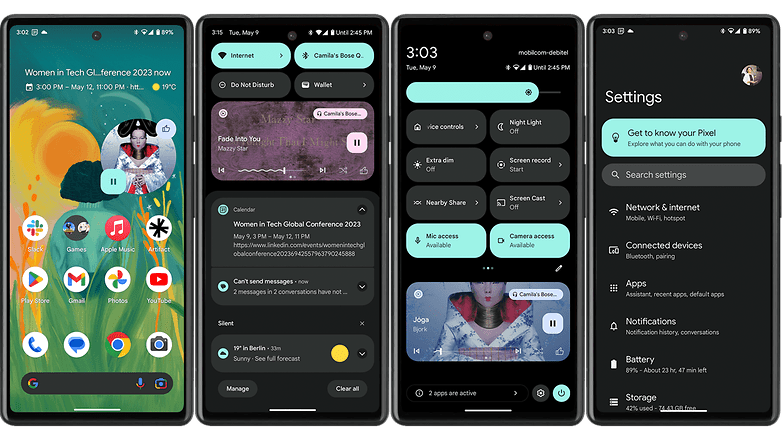 Of course, this means that the Pixel 6a lags behind here, with support ending a year earlier. In return, the device benefits from the occasional feature dumps, just like the Pixel 7a. This means that you will get exclusive features every now and then, so your smartphone will get even better over time.
Google Pixel 7a vs. Pixel 6a: Battery and fast charging
Really fast quick charging! If you urgently need that feature, you will be left out in the cold with the Pixel 6a as well as the Pixel 7a. At 18 W, it is way off the mark. Google reduced the battery capacity of the Pixel 7a from 4,410 mAh to 4,385 mAh compared to its predecessor. In other words: With this drastic reduction, you can play Genshin Impact for about 20 seconds less on the Pixel 7a.
Okay, what I am writing is nonsensical because the battery is actually very efficient in the new model and managed to achieve quite an astonishing and unusually good 16 hours and nine minutes in the PCMark benchmark test! Battery life is certainly not a problem, but it also was not the case for the almost equally good Pixel 6a. It is more of a problem that you will not find the charger in the packaging.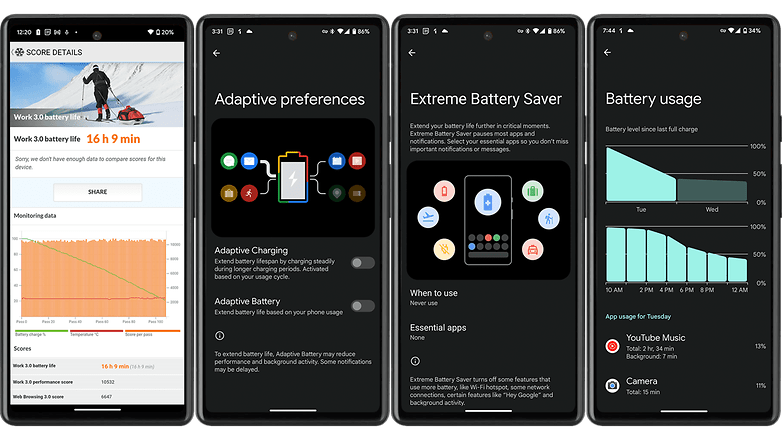 On a positive note, however, the Pixel 7a can also be charged wirelessly, unlike its predecessor. It's about time, Google!
Google Pixel 7a vs. Pixel 6a: Price and availability
These days, it is good manners to slap every product with a hefty price increase. Google does not want to be left behind and consequently raised the prices as well: Last year, the Pixel 6a was available at a recommended retail price of $449, but the 7a is now priced at $499. You know what? In view of price increases and improved features, there is reason to justify the higher price tag.
Why would you rather buy a Pixel 6a? Perhaps it is available at a more affordable price of $369 thereabouts.
Conclusion
Let's sum things up! Even though both devices look very, very similar, something deep down has changed! Compared to last year, the new model benefits from a higher refresh rate, better performance, longer battery life including wireless charging, and an especially much-improved camera.
If you see both devices lying next to each other in the store, you should also bear in mind that the newer smartphone will be supplied with one more year of software updates compared to the older handset.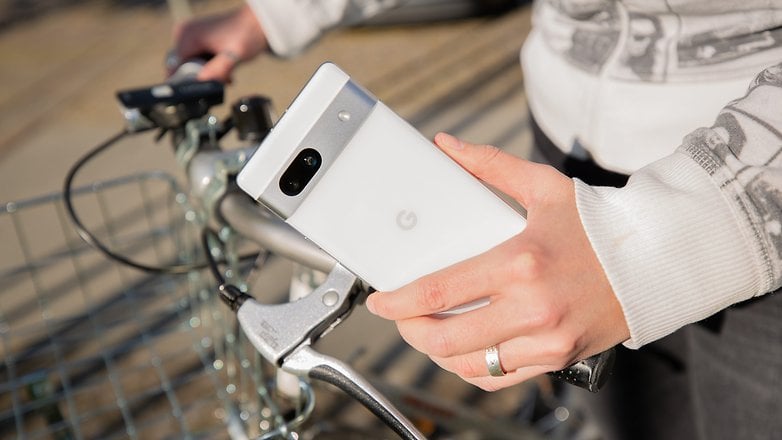 Can you live without these improvements and do you want to take the price advantage at the current street price? If so, you cannot go wrong with the Pixel 6a either. Both are excellent smartphones in this price range. As for me personally, the pendulum has clearly swung in the direction of the Pixel 7a.
What about you? Are you tempted by the improved specifications? Let's talk about it: Either we do so face-to-face and discuss the matter over a cup of coffee, or we take the conventional method of discussing it in the comments below.