Google biased against Trump? Of course, you already knew the answer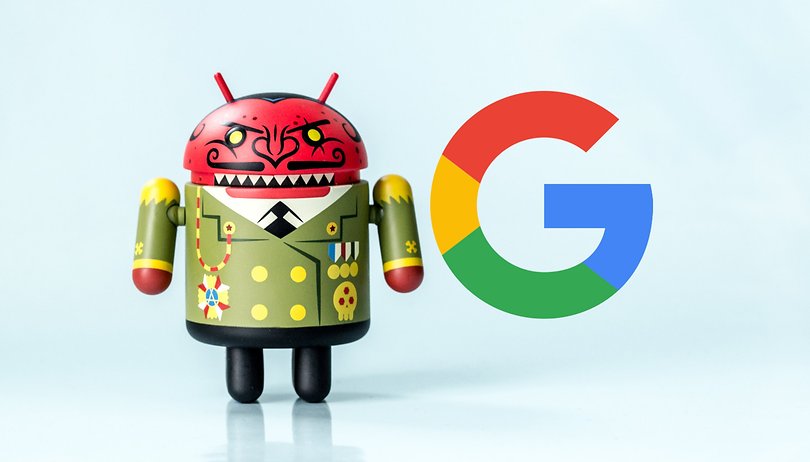 Google has made enemies over its long rise to online dominance, but now it's in the crosshairs of the most powerful man in the world. President Trump has accused the search giant of being biased against him and against pro-conservative news. Of course the Mountain View company has countered this claim, but in a climate of such little trust in the media and the president, what does it matter?
No previous US president in history has owed so much of their popularity to the internet and social media yet, at the same time, the president's conservative base are skeptical of the 'liberal' culture around the tech giants such as Google and platforms such as Facebook and Twitter. So when the president accuses Google of being biased against him, a lot of people were ready to take it to heart.
#StopTheBias pic.twitter.com/xqz599iQZw

— Donald J. Trump (@realDonaldTrump) August 29, 2018
Yesterday the president tweeted the above video hashtagged #StopTheBias, which argued that Google discriminated against Trump by not putting a link to his first address to Congress on its homepage. Trump claims that the search giant stopped promoting State of the Union livestreams on its homepage after his presidency began.
Of course, you can guess what happened next. Multiple media outlets and Google itself were quick to debunk the claim, which is still on Trump's timeline at the time of writing. In a statement to Buzzfeed news, Google explained that it historically has never promoted the president's first address to Congress, which is not an official State of the Union address, and that the president's complaint was groundless. Google did, however, promote the livestream of President Trump's State of the Union on the google.com homepage, as confirmed by an Internet Archive capture and the Wayback Machine.
Despite this refutation and the corresponding evidence, this hasn't stopped the claim from reverberating around the web. The #StopTheBias warcry and related video have been shared by all the usual suspects such as Gateway Pundit and Alex Jones' Infowars as well as GOP chair Ronna McDaniel. In most cases, shared without Google's explanation, of course.
But if you already think Google is biased, then does it even matter whether its side of the story is present or not? In this battle between the US President and one of the most powerful corporations in the world, most people already know who the villain is.
If you believe the president, Google is just one part of a vast mainstream "Fake News Media" media (as opposed to "Conservative and Fair Media") cabal conspiring against him.
Google search results for "Trump News" shows only the viewing/reporting of Fake News Media. In other words, they have it RIGGED, for me & others, so that almost all stories & news is BAD. Fake CNN is prominent. Republican/Conservative & Fair Media is shut out. Illegal? 96% of....

— Donald J. Trump (@realDonaldTrump) August 28, 2018
Trump has Google in the crosshairs right now but a perceived left-wing bias with big tech, in general, is an issue. During Mark Zuckerberg's Congress hearings in the wake of the Cambridge Analytica scandal, the Facebook CEO had to field questions about whether his social network was biased against conservative news. Earlier this week, Trump also pointed the finger at Facebook and Twitter, highlighting that many conservatives feel that big tech is against them in general.
Trump says he thinks Google, Facebook and Twitter treat conservatives "very unfairly."

"They're really trying to silence a very large part of this country, and those people don't want to be silenced" #tictocnews pic.twitter.com/0DrYwhKsA8

— TicToc by Bloomberg (@tictoc) August 29, 2018
So is President Trump a whining buffoon or the victim of media censorship? Try, with all the evidence for your conviction you can collect, to convince someone who disagrees with you. You're not likely to get far.
Surrounded by doubt, people follow their heart
In the information age, there's so much news in circulation from so many sources, all with varying degrees, that people without the time or inclination to thoroughly research anything they read (and the more news happening, the less time there is to digest each instance).The result? The news that appeals most to your own biases is going to 'feel right' to a stronger degree and likely the one you take to heart and commit to memory before the next outrage pops up on your news feed.
The lack of accountability and opaqueness of big tech such as Google, Facebook and Twitter, whose algorithms control which news and type of story comes most easily to attention is an issue that affects everyone across the political spectrum.
On September 5, a fresh round of Congress hearings on Silicon Valley will begin with Facebook COO Sheryl Sandberg and Twitter CEO Jack Dorsey confirmed to attend. The attendance of Alphabet's elusive CEO Larry Page is still unconfirmed (and probably unlikely). Whether we'll see any regulation come of this remains to be seen.
In the end, what matters to many who took up Trump's hashtag isn't what Google (or Trump) actually did or not. It's the feeling that the narrative around us is manipulated by forces we can neither understand nor control.
If Google, Facebook, and Twitter want to maintain their credibility and regain trust, they're going to have to do more than simply refute and counter accusations of bias. They must restructure to become more transparent to their users, or people left on the other side of the curtain will always suspect a rigged game.
What do you think tech companies should do? Is government regulation necessary for Google, Facebook and online content platforms?