Fortnite celebrates birthday with cake, challenges, Playground mode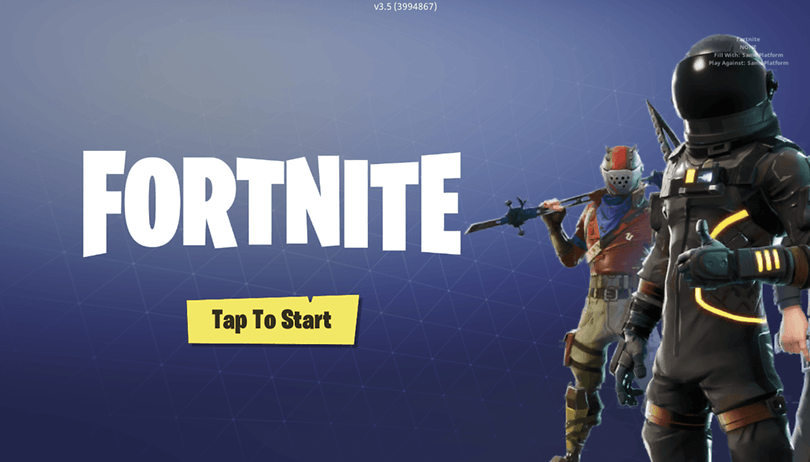 Yes, Fortnite was down. The smash hit battle royale game was inaccessible for a time, with the outage appearing to affect millions of frustrated players worldwide on PC, Xbox, PS4 and mobile. But don't worry, it's all according to plan. In fact, there's a lot to get excited for! Fortnite has just turned one year old!
Epic Games, the creators of Fortnite, previously stated that the game's servers would be down for a time in order to install the latest v5.10 update. The timing of the outage was intended to minimize impact on players.
NEWS: Fortnite v5.10 patch notes - here's what's new: #Fortnite

▪️#Fortnite1st Birthday Event (ft. Challenges)
▪️Compact SMG added
▪️Slurp Juice now grants 1 health every 0.5 seconds, up to a total of 75.
▪️Supply Drop loot rates adjusted.
▪️Bug fixes & More pic.twitter.com/ApRcBAEuDo

— Fortnite Battle Royale Servers & Updates (@FortniteBattle) July 24, 2018
Servers were scheduled to go down at 1am PT (9am in the UK) on Tuesday July 24, and while some outages have lasted up to 24 hours, the most recent downtime shouldn't last longer than a couple of hours.
What's the cause of all this fuss? Some happy news, in fact. Fortnite is preparing its first birthday party, and you're all invited.
Happy Birthday Fortnite! Celebrate with birthday challenges
It's the one year anniversary of Fortnite's release, and my, how you've grown! Epic Games wants to mark the occasion by offering players "celebratory birthday rewards" that they can win in-game.
July 24th is #Fortnite1st Birthday! For a limited time, you will be able to earn celebratory birthday rewards by completing challenges and quests in game.

Get more details here: https://t.co/SeKgeCyqhl

— Fortnite (@FortniteGame) July 20, 2018
Naturally, the birthday challenges are cake-themed. They include playing 14 matches to unlock 5,000 XP, dancing at different birthday cakes to unlock the Happy Birthday! Spray, and dealing 1,000 damage to opponents to unlock the Fortnite Birthday! emoticon.
Each Birthday Challenge you complete unlocks a slice of the birthday cosmetic set. If Fortnite players complete all three of the challenges, they will earn the Birthday Cake Back Bling.
Can't see birthday challenges? Sit tight
Don't you hate it when there's a big line to get into a party? Although the game is now up and running for many players, unfortunately many are reporting that although they can log in to Fortnite and play normally, the birthday challenges aren't working for them. Epic Games has reassured players that they are coming and will be available to everyone, so just hold on a little longer and you'll be able to join in the fun.
It looks like the Birthday Challenges are late to the party for some Battle Royale players.

They'll arrive when the Store refreshes at 8pm Eastern Time (0000 GMT)

— Fortnite (@FortniteGame) July 24, 2018
Party with Playground mode
Even if you're not much for birthdays, there's still cause for celebration, as Epic Games has also confirmed that the popular Playground mode is coming back. Playground mode is a no-risk sandbox game that lets players practice their skills and exercise their creativity.
Playground mode returns on July 25th!

Set up squad battles with new team select options, skirt around in an ATK and gear up with lots more loot.

Look out for the full list of changes in the 5.10 patch notes. pic.twitter.com/7bK1Wgg98U

— Fortnite (@FortniteGame) July 23, 2018
After being made available twice for just a limited time by Epic Games, Playground mode is coming back, and better than ever, on July 25th. And yes, once more it's only available for a limited time only, so get in and play while you can.
Are you experiencing any issues with Fortnite's update? Or are you already taking on the birthday challenges?