Dyson's 360 Vis Nav is a Powerful Robot Vacuum with Pop-out Arm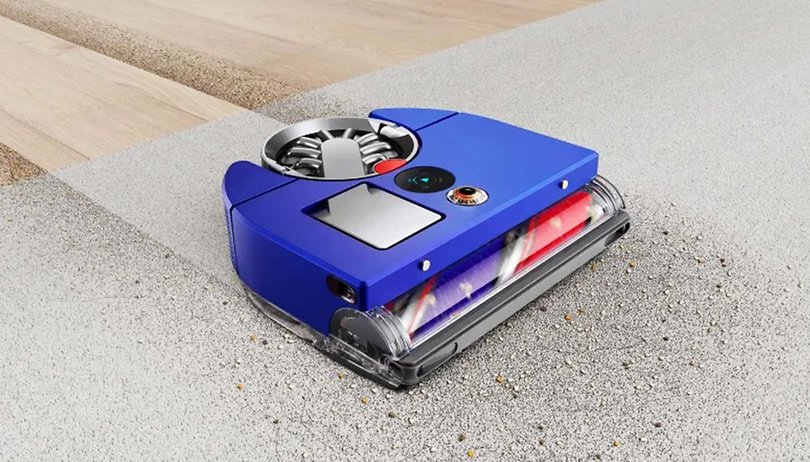 While Dyson is popular for its stick and handheld vacuums, its small robot family failed to impress many consumers before. Now, the UK-based company is attempting to revive its reputation in the smart robotic segment with the launch of the premium and powerful robot vacuum called 360 Vis Nav.
The Dyson 360 Vis Nav is the third robot vacuum that the brand introduced since the bulky Dyson 360 Eye several years ago and the Dyson 360 Huerist in 2020. Dyson says the new cleaner is drastically more compact than the previous generations and can go under furniture with a height clearance of 3.9-inch (99 mm). This is comparable to many robot vacuums like the Roborock S8 (reviewed) and the Dream L10s Ultra from Xiaomi.
Dyson 360 Vis Nav has a retractable side sweeper for edge cleaning
Dyson's 360 Vis Nav has a D-shaped design with an edge-to-edge brush bar that allows it to clean a wider area than most robovacs. Furthermore, there is now a mechanical arm attached with a side sweeper on one side that pops out and extends to the walls during cleaning. Evidently, this is a feature missing from other cleaners in the market.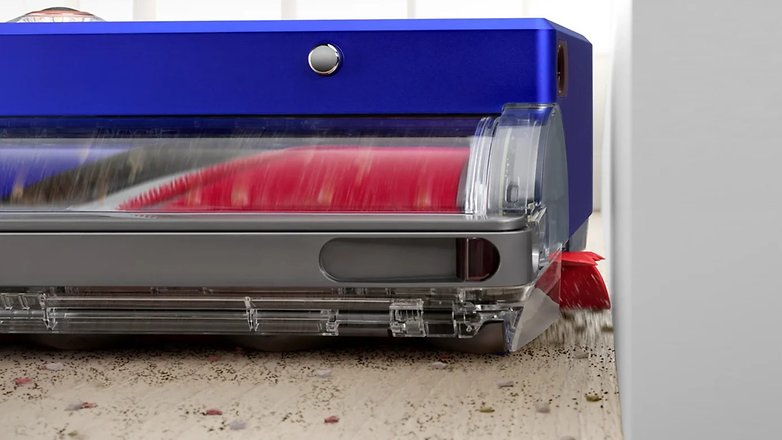 Another unique capability of the Dyson 360 Vis Nav is dust detection. It uses an array of sensors in addition to the 360-degree fish eye camera equipped with SLAM (Simultaneous Localization and Mapping) technology to navigate spaces and avoid obstacles while creating a heat map of where dust is present.
In terms of cleaning performance, Dyson added that the custom motor inside the 360 Vis Nav produces 110,000 rpm which translates to up to 6 times more suction power compared to other robot vacuums. However, the powerful motor also results in a slightly short running time of 50 minutes before the robovac automatically returns to its dock and continues to where it left off after fully charging.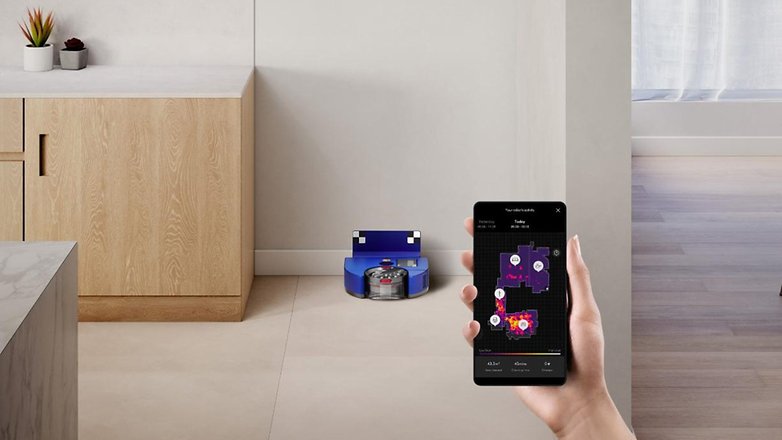 Speaking of the dock, dust bin disposal is done manually as there is no auto-empty or self-cleaning station. Instead, you get a two-stage motor filter in addition to the bin cyclone that separates dust, hair, and particles along with clearing airflow.
The Dyson 360 Vis Nav is already released in Australia. It's unclear when it will exactly be launched in other markets, including the USA. All of these features come with a steep price tag for the robovac which costs $2,399 AUD (~$1600 USD) in the Land Down Under.
How much are you willing to spend on a robot vacuum? What do you think of the Dyson 360 Vis Nav and its features? Tell us in the comment section.