DeX appeal: why Samsung's new accessory should be a worry for Microsoft and Remix OS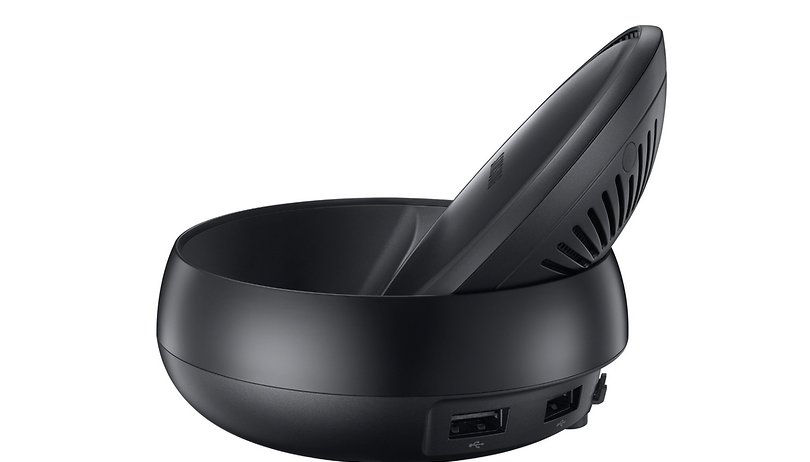 Samsung's new flagship smartphones might have been the main stars of its New York launch event this week, but it should probably be viewed as a concern for competitors like Microsoft or forked Android platforms like Remix OS.
If you missed the unveiling, DeX is a dock intended to be left sitting on a desk, or next to a TV, that you can place an S8 or S8+ into for a PC-like, desktop Android experience.
Now, while Samsung isn't necessarily aiming at really 'disrupting' the PC market in sales terms, the DeX is a seriously tempting proposition for anyone looking for a truly workable single platform future, or people that tend to use work computers for most of their demanding tasks, and a phone or tablet at home.
When you plug your phone into the DeX and an external display - bearing in mind, this is being taken at Samsung's word until I've used it for myself - the UI changes to adapt for the larger form factor, which has always been one of the key challenges for companies trying to crack this approach. Microsoft, for example, still hasn't released the ability to run multiple apps at once, despite first showing off Continuum in April 2015. It is coming with the Windows 10 Creators Update in April though.
One of the best implementations for me is Jide's Remix OS, which provides a better, though not entirely perfect, docked/desktop Android experience than some rivals, and certainly better than screen mirroring your standard phone display. Multiple windows is a must, and Remix delivers that.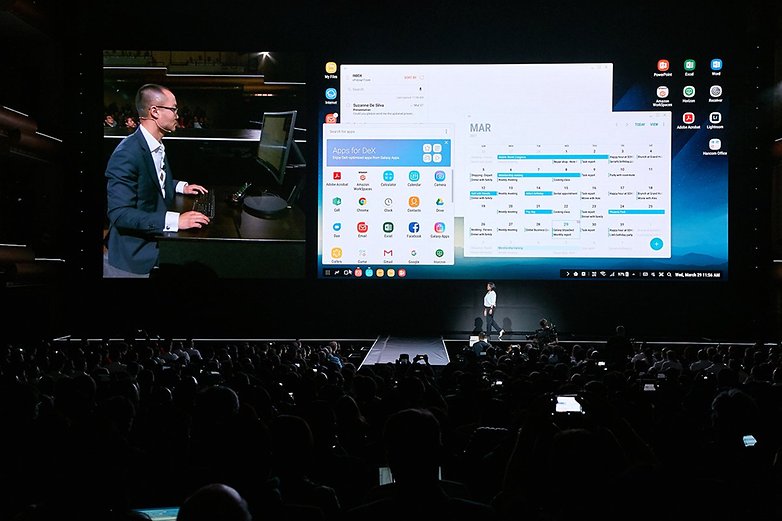 While the dock itself is portable, portability isn't the aim as you still need to have a mouse, keyboard and display to connect to whenever you need to switch into 'PC mode', but that seems entirely logical to me. Sure, you're not going to want to do particularly intensive tasks, I'd suspect, on your phone all day long, but if you're mostly using cloud-based services (for storage, documents, etc.), there probably wouldn't be too much you couldn't achieve.
In fact, it's only a lack of sheer processing grunt that might really trip up the experience here, as all Android apps work by default. Unfortunately, they would need optimizing for larger displays to get the best out of them in many cases. Right now, it's just not a consideration for most Android apps developers.
By including a couple of USB ports and an HDMI-out, you've got the bare-bones essentials to connect up your accessories. Some reports say it has an internal fan to keep things cool too.
Of course, until we can give it a thorough test, it's theoretical for now, but the Samsung DeX might well have been the most interesting part of Samsung's whole S8 launch event.
The DeX is by no means the first attempt at creating a viable dock for smartphones that transforms them into a productivity workhorse, but until now, there's not been one providing a coherent vision for Android users. Given the resources Samsung has, and its ability to create incredibly successful products, there's now a really easy route to a 'one device' solution. And convenience, for users, is always king.
Do you think you'd use a DeX in place of a PC? Let us know in the comments below!