Enter the void: the best apps and games for Oculus Go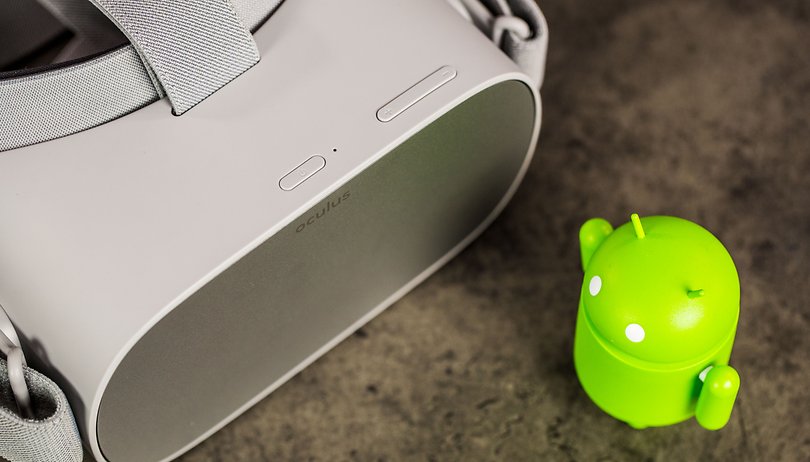 The Oculus Go has landed, and finally, we have a standalone VR solution that doesn't require connecting to a high end PC or awkwardly slotting your phone into the contraption. Great, but what can it do? We take a look at the best apps for Oculus Go to see if it's really worth buying.
Virtual reality was most quickly adopted by gamers, who relish in the potential for immersion in fantasy worlds. Naturally, the Oculus Go doesn't lack for games, and we've included a few of the best here but virtual reality is finding its way into other spheres, including social and multimedia.
Best games for Oculus Go
Best social and multimedia apps for Oculus Go
Republique VR
A stealth-based game with an intriguing cyberpunk story, Republique VR is created by a team that's comprised of veterans from classic franchises like Metal Gear Solid, Halo, and FEAR. The whole thing is split up into five episodes, which given the slow-and-steady-wins-the-race pacing of stealth games, is more than satisfactory for your ten bucks.
The story takes place in a repressive totalitarian state, with a protagonist called Hope, who finds herself on the run from the authorities. All the action is seen from the viewpoint of CCTV cameras. The player can switch between different cameras to guide Hope and scout ahead. Precision and planning are crucial to survival, but also a methodical approach to reconnaissance can unveil many hidden secrets.
As well as stealth, there are RPG elements in that you can upgrade Hope's skills, such as pickpocketing which is useful for acquiring secrets, and also various puzzles, although nothing too mind-bending. Stylish, challenging and with an involving story, you shouldn't let this stealth game slip under your radar.
Price: $9.99
Pet Lab
Become a magical creature creator with Pet Lab, an imaginative game which puts you in charge of a creature shop in a fantasy world. In your laboratory, you'll hatch various cute and colorful critters from eggs and customize them with different techniques and ingredients. You and your creatures can take on various challenges and puzzles to master your technique and build your creature shop's reputation.
Pet lab is easy and cute enough to recommend to children but I have to admit it's still a lot of fun for grownups. Well-designed, creative and visually appealing, Pet Labs is a great example of a VR game that excels within the limitations of a lighter device like Oculus Go.
Price: free with in-app purchases
Catan VR
Board game phenomenon Settlers of Catan gets the VR treatment with Oculus Go, and it's certainly a visually gorgeous way to experience the popular tabletop game. Playing Settlers of Catan in VR isn't so different from doing it in real life–but of course, that's the point.
Instead of having to round up your friends and get them to come to your living room (which is fun, granted, but schedules and geography don't always make that easy), you sit around a table in a beautiful, viking-esque wooden hall as your virtual avatars (hands and heads only), and clash over the conquest of Catan.
The gameplay of Settlers of Catan itself is represented faithfully in VR, so it's every bit as engrossing as the hit board game. Cross-play is also supported with Gear VR and Oculus Rift, so you don't need the same headset as your friends. If your friends aren't into VR or Settlers of Catan (what kind of lame nerds are you hanging out with?), then you can invite the AI to the table and still get a decent game from the bots, or challenge new people online.
Price: $9.99
End Space
End Space made a big impact on the Gear VR and remains one of the best space fighter sims in virtual reality today. An absolute must-try for anyone entering VR gaming, End Space's gorgeous visuals, immersive environment, and sci-fi story keep it on top of the game.
The total freedom of movement in this game reminds me of the first time I tried another space fighter game as a child back in the day, namely Descent. And just like Descent did to the uninitiated in years past, End Space can end up making new players somewhat queasy, especially when your ship is sent into a spin!
Nonetheless, it's worth taking the time to get used to it, as once you can navigate your Minos Starfighter, you'll be feeling like a hotshot pilot in no time, blasting your enemies into space dust in the game's beautiful environments.
Price: $7.99
Oculus Rooms
While eclipsed by its bigger brother in the gaming sphere, but more convenient than smartphone based add-ons like the Gear VR, Oculus Go might really find its niche in the arena of social VR, and the built in social app Oculus Rooms is a big part of that.
Oculus Rooms features allow you to create rooms that serve as social spaces to meet up with family and friends in virtual reality. Every person has a cute little avatar, and the room can also serve as a viewing space for movies and photos. It's even possible to play basic parlor games. Or just, y'know, hang out and talk in virtual space.
Once you get used to VR, hanging out together in avatar form can feel more intimate than using apps like Skype. The downside of course is that you'll have to become an evangelist for Oculus Go to the friends and family you want to use this with.
Price: free
Netflix
Let's be honest, Netflix on the Oculus Go is only really great for the more solitary among us. If you usually watch Netflix while chilling with your partner on the couch, then opting for the Oculus is going to look somewhat rude. But for those of us who enjoy watching movies and TV alone, Netflix on the Oculus Go is a great viewing experience.

The app places you in a VR viewing environment that resembles a cozy and comfortable cabin, with a massive screen you can watch all your favorite shows on.
While the content on Netflix itself isn't in VR, the immersive environment can be perfect for those who lack a high end TV or monitor, or who really want to tune out the background (like on a long distance flight or bus ride, for example). It's worthwhile trying this just to get the big screen experience while lying on your back in bed.
Price: as per your regular Netflix subscription
Within
For actual 360 video content, you'll have to turn like services like Within. While there are competing 360 video services out there, Within is well-established and a good place to start exploring video content to enjoy with your Oculus Go.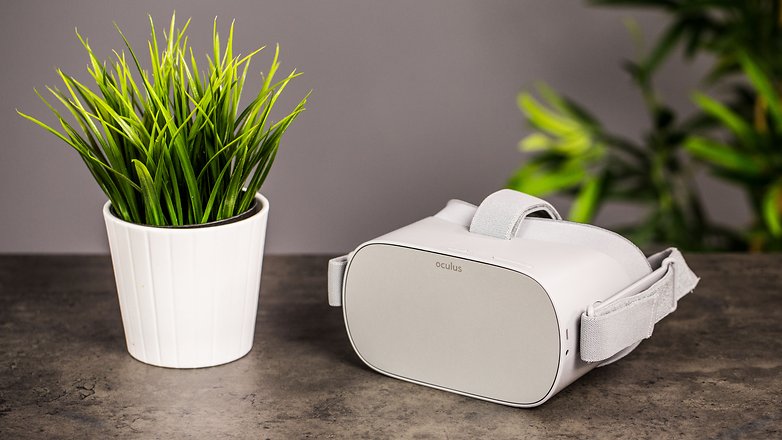 360 content is still in its early stage but Within boasts a variety of content verging from original miniseries and documentaries to live concerts and short travel videos showing off exotic locales, foods or experiences from the comfort of your office chair.
Price: free
Have you tried the Oculus Go? What are your favorite apps for this VR headset? Let us know in the comments!