Artificial intelligence: why we need to taper expectations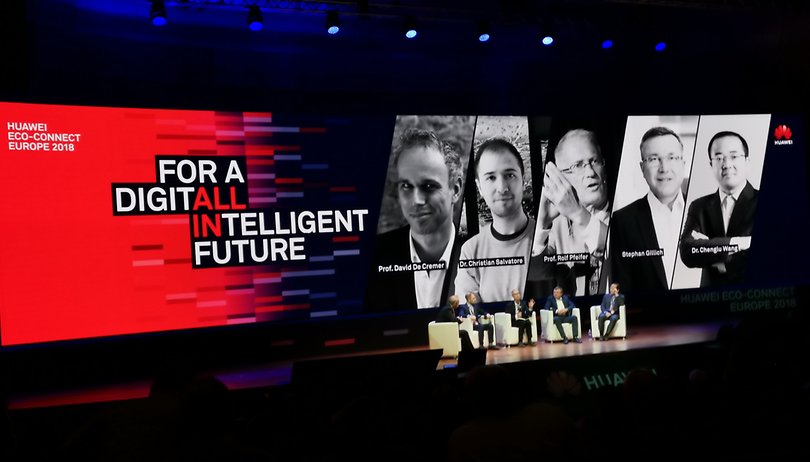 Experts are talking their heads off at the Huawei Eco Connect partner conference in Rome: what can artificial intelligence do? Will it replace humans? Which jobs are in danger and which new ones are emerging? How can we get the maximum out of AI? The answers to these questions are manifold, but always come back to one conclusion: Don't expect too much!
Several AI experts from different backgrounds will present their views in Rome. For example, there is David De Cremer from Cambridge University, who is researching the effects of AI on humanity. Stephan Gillich, Director of AI and Technical Computing at Intel is there, and Professor Robert Pfeifer from Switzerland, who is working on robotics and AI at the University of Zurich. Last but not least, Dr. Chenglu Wang from Huawei, who is responsible for consumer device software at the company, i.e. above all EMUI, is in Rome to talk about AI.
Prof. Pfeifer provides the most important warning of the bunch. The Swiss currently sees far too much hype about artificial intelligence and robotics in the media as well as in companies and countries. Expectations that are far too high are being created. AI methods such as Deep Neural Networks are now enormously powerful for specialized tasks such as image recognition and pattern searching, but they still lack a great deal of knowledge, understanding and competence. The man should know what he is talking about here, after all, he has been researching the field for more than thirty years.
Although Stephan Gillich does not see too much hype about AI, he agrees with the thesis that artificial intelligence can be successful if it is used in precisely defined areas where its advantages can be best exploited. Gillich regards a generalized AI, which would be closer to the kind of human-like machine that is already on the doorstep of many people's imaginations, as impossible. Whoever is expecting AI to be anything like Scarlett Johansson in the movie 'Her' is going to be disappointed.
"Alpha Go can win at Go, but it doesn't know why it's playing."
This is also Huawei's approach, by the way, if you listen carefully to Dr. Wang. With AI in its smartphones, Huawei has set itself the goal of improving central points that are important to users, such as the camera. That's working out pretty well for them, too.
Professor Pfeifer warns against anthropomorphism, i.e. the attribution of human characteristics to a machine. This often happens with AI, but inevitably leads to disappointment, since artificial intelligence cannot do justice to this claim. "Alpha Go can win at Go, but it doesn't know why it's playing at all."
Pfeifer hits home the most important point for me. Anyone who imagines AI and robots to be highly complex devices or creatures is wrong, not only at the moment, but perhaps even forever. Systems based on artificial intelligence basically lack components such as empathy, understanding, need and a human horizon of experience.
David De Cremer comes into play again here, and addresses the "unknown in the unknown". We humans know that there are things of which we know nothing and which we, therefore, cannot allow to contribute in our judgments. Our curiosity and creativity make us want more and more, and as a result, we look for new ways of gaining knowledge. A robot will probably never be able to do that.
Humans must always take the lead
That's why the consensus that the experts here in Rome end up with is right: Realistic expectations must be met if artificial intelligence is to be used profitably in the most specialized tasks possible. A technology that can't even do a waiter's job will always need people to steer it and steer it in the right direction.
The paradox here is that once again it is the critical Robert Pfeifer who contradicts his colleagues on one point. It is crucial for innovation not always to have a concrete, clearly defined goal in mind, but to develop a technology and make it available to people in order to see what their creativity makes of it. And that's exactly what artificial intelligence can't do.
And what about the jobs that will be destroyed by artificial intelligence and robots? The experts agree: the number of jobs created by AI development will be significantly greater than those that will be lost. Because, as I said, the machine cannot do without man either.
Where do you think the journey of people with artificial intelligence goes? Let us know in the comments below.