iOS 16.5 Now Lets You Install iOS Updates on iPhones with 50% Or Less Battery
Apple continues to provide its developers and public beta testers with the latest iOs 16.5 beta. Among the notable additions is the new battery level requirement when installing over-the-air iOS software updates, which will most likely be included in the public iOS 16.5 version.
Although Cupertino has not published the official release notes for the second iOS 16.5 beta release, the current beta iOS firmware was spotted and can now be installed on iPhones with a battery level of less than 50 percent. As YouTuber Zollotech noted, a user was able to install it on an iPhone with 38 percent battery remaining, and it can be assumed that Apple will lower it to as low as 20 percent.
New minimum battery limit when installing updates on Apple iPhones
The change has not been confirmed yet, so we do not know if it will be rolled out to the public via the upcoming iOS 16 version that is slated for an end-April or early May arrival. However, this is a big step if it were to materialize considering the current minimum battery level is at least 50 percent before you can install OTA updates on the Apple iPhones or iPad tablets.
Beyond the battery capacity when it comes to installing iOS updates and bug fixes, the second iOS 16.5 beta added shared administrator control in the Home app. The account will be allowed to manage smart home and Matter-ready accessories. The updated Beta profiles for developers and beta testers are now visible on macOS and watchOS devices as well.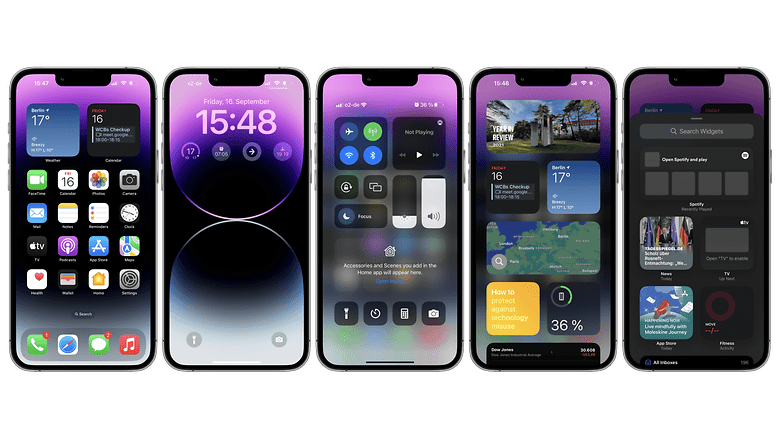 Other new iOS 16.5 features
In the first beta release, Apple introduced a dedicated Sports tab in the News app. The iPhone manufacturer also enabled hands-free video screen recording using Siri voice commands. Some new features should appear in future iOS 16.5 versions.
On the other hand, Apple is scheduled to announce iOS 17 in June at WWDC23. There were already reports that the next iPhone operating system could bring a number of optimizations and fixes instead of focusing on having visual changes and features. One area that is expected to receive a major facelift is the Control Center, which remained unchanged since the iPhone X launched.
Have you installed the latest iOS 16.5 Beta 2 on your Apple iPhone? Which of the new changes or features have you discovered on your device that were not mentioned? Share with us in the comments section down below.