My Top 5 Favorite Android Jelly Bean Features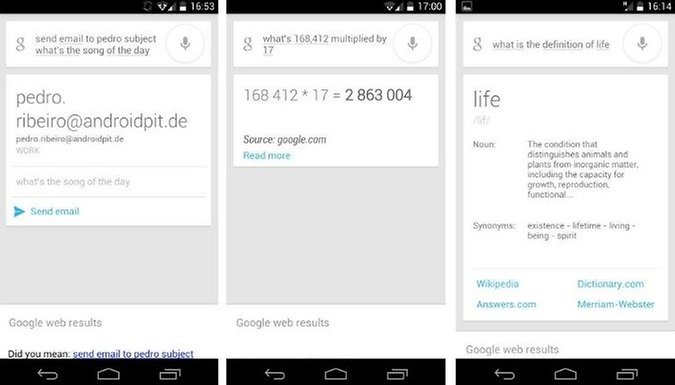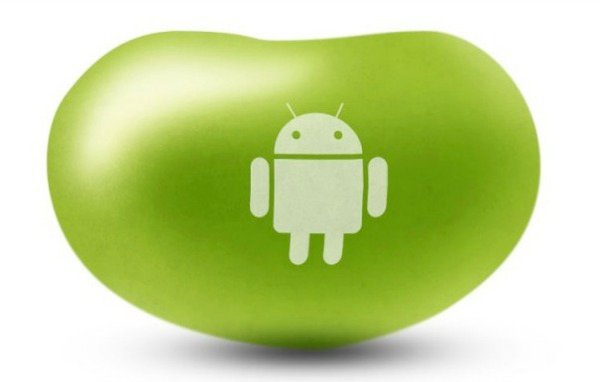 Android Jelly Bean was just announced less than a month ago, but amazingly, Galaxy Nexus owners were able to get their hands on the preview version less than 24 hours after it was announced. Even more amazing is that the official update has already began rolling out to unlocked Galaxy Nexus devices, and after spending a few weeks on Android Jelly Bean, I wanted to share 5 Jelly Bean features that I'm pretty sure most of our readers will really like (in no particular order). This is undoubtedly the best version of Android ever released, and although it may not firstly appear to be so much different than Ice Cream Sandwich, the differences are definitely there.
Notification Bar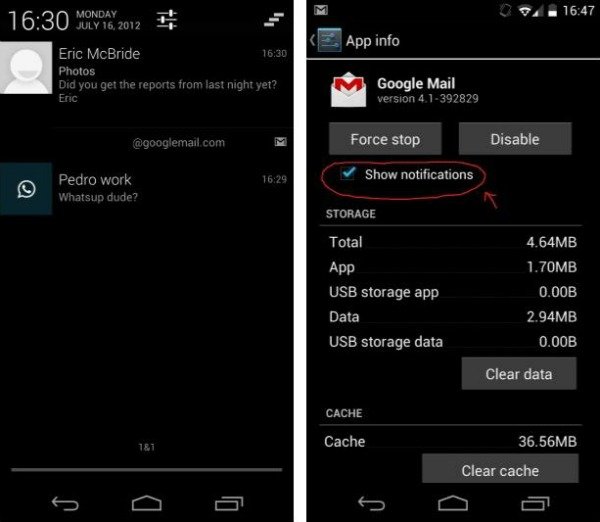 As you can see from my screenshot, the notification bar has been revamped and seriously improved. Android has already been great managing notifications, and I honestly didn't know how it could get any better. Well it can, and it has. The previews for the notifications are now displayed in a way that lets you receive more detail about the actual notification without even going into it. And what's EPIC is that if you long press on the notification, a box that says "app info" opens. From there, you can tick or untick a box that says "show notifications". Tired of getting notified of adverts from apps? With this nifty new option, you'll never have to worry about it (or download an ad blocker) again.
Google Voice Search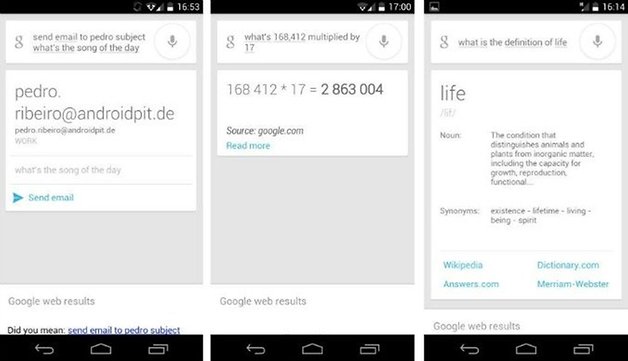 Forget Siri, forget S Voice, and forget Vlingo. I have never been a fan of using any voice services, and probably used my Google Voice Search a total of 5 times in 3 years. But with Jelly Bean, things have completely changed. Honestly guys, the Voice Search is seriously GOOD. I mean, really really good. It sounds like a human as well. Want to send an email? Just say it. Want to hear Linkin Park? Just say it. Want to know the meaning of life? Just ask. Want to know what 168,412 x 17 is? Just ask, and you'll get a nice, normally spoken, human sounding answer. Emails via voice work great as well (as shown in the screenshot), and it's not just limited to the functions I just mentioned. For a complete list of commands that work with the new Google Voice Search, download the Nexus 7 handbook from from the Play Store for free here. Google's Jelly Bean Voice Search = Oh so WINNING.
Google Now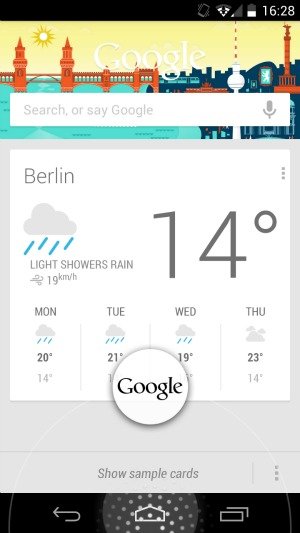 Google Now is a really nice function that lets Google assist you in everyday tasks. By long pressing the home key, an option pops up that allows you to swipe up and access Google Now. Google Now learns your habits (with your permission), and will alert you when going home if there are traffic jams. It can keep scores of your favorite sports teams and let you know when they play, can show weather conditions, and even recommend popular places around you when traveling. It still has improvements that can be made, but it has a hell of a lot of potential, and already works really well.
Speed, Smoothness, and Small UI Changes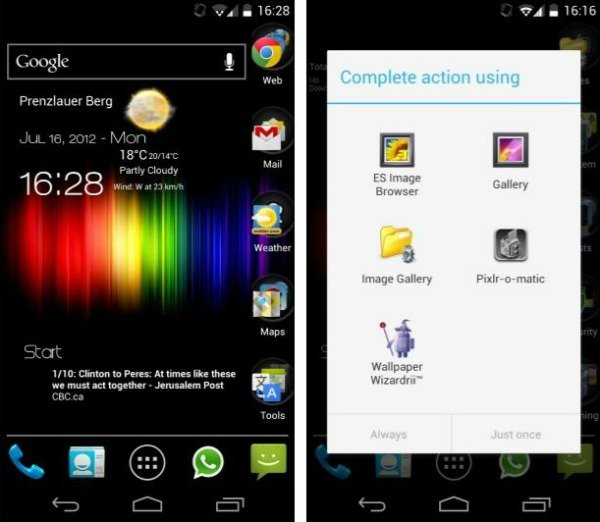 Last, but certainly not least, is the speed and smoothness. Jelly Bean isn't only faster than ICS, it's WAY smoother. Lag? Put it this way: I have 14 widgets running on 5 homescreens on my Nexus, and it's safe to see that I see little to none in terms of lag. Sure, when a widget is updating, I get the occasional stutter. But all in all, it seems that Google has made some serious UI enhancements for better/faster/smoother swiping, transitions, and scrolling. This isn't a subtle change, and is something you will immediately notice after booting up for the first time.
It's available for Nexus devices NOW
This might seem like a shady reason, and isn't really a "feature", but this one of the many reasons why I love owning Nexus devices. I was running the official preview build of Jelly Bean less than 24 hours after it was announced. That's right. No waiting for OEMs or carriers. And for those with unrooted devices, the update has already began rolling out. If having speedy updates means something to you as a user, I simply can't recommend a Nexus device enough.
I could go on and on about differences between ICS and JB, but these 5 changes are what really made a big impact on my daily use. JB will be rolling out to multiple devices in the coming months, so be sure to let us know what you think of it and what some of your favorite features are when it hits your device!
Picture credits: Article header - www.androidguys.com - screenshots from myself