The US Military Chooses Android For The Battlefield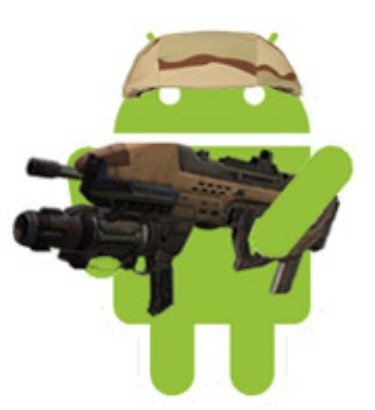 (picture from Intomobile)
While Android is currently locked up with Apple in the patent wars and the war to become the worlds most dominant mobile operating system, it looks like Andy is about to enter another battlefield...literally. According to CNN, the US government has now approved selected Android devices for use in the military and on the battlefield, and will be used for sending classified documents through mobile services. This is a first for the military, as currently neither soldiers or government officials were allowed to do so due to security concerns.
So why Android? Easy. The government said Android was chosen due to its open source capabilites, which lets them modify and improve security layers efficiently and as needed. The government had also met with Apple to discuss the possibility of using them, but was considered unsuitable due to the fact that Apple refused to give access to the IOS source code.
An NDA spokeswoman stated:
"The ultimate goal is to give war fighters, analysts and other intelligence professionals access to classified information on the go — boosting innovation in the field, efficiency and productivity."
This means that Android devices can theoretically be used for tracking events and personel in real time, or to dispath emergency units without having security concerns. That's a pretty big task, and proves that the government believes that Android is up to the challenge of aiding troops in extremely complicated and dangerous situations.
According to sources, the phones should be available within the coming months, and stated that 40 modified phones have already been shipped, with another 50 to be shipped in the next month, along with 75 tablets. This could be yet another setback for Blackberry, who currently is the top supplier for government officials. (OUCH).
This project is naturally considered top priority, and I'm personally very anxious to see what specs Rambo Andy will be packing.