UPDATE: What Is Root Part 2 Delayed Until Tomorrow - Lesson Learned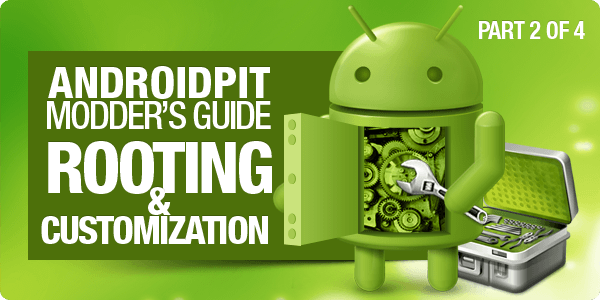 Let me tell you a little story. In preparation for our new "What Is Root" section, we decided to shoot our 2nd video on how to root the popular Samsung Galaxy SII. So I got my hands on the device, did some digging around the net on XDA, and within about 45 minutes, I had Cyanogens newest CM9 Ice Cream Sandwich build running on the phone (it's AMAZING, especially for an early build). So over the past days I have been using it, and the device is truly amazing with Google's newest version of Android. Today we began shooting the video on how to root the device, and then it happened...
I decided not to unroot the phone completely to demonstrate this process, but simply to repeat the rooting process again to show you how it works. That was a mistake, and to make a long story short, I "soft bricked" the phone. There are 2 kinds of "bricks" (bricked means that the phone is broken and can pretty much only be used as a paper weight): a soft brick, and a hard brick. A softbrick is where you can still boot the phone into the bootloader or recovery, meaning you can still flash files to it, but the phone won't boot up completely into the OS. A hard brick is (simply put) where you can't get to recovery, the bootloader or anything else for that matter. Hard brick = bye bye phone.
Why am I telling you this? Well, while I did soft brick the phone, I did manage to get it restored back to stock and all is now fine, but I managed that ONLY because I have done this so many times before. It wasn't my first soft brick, but it's still frustrating, especially if you're doing this for the first time. That's the whole point of this rooting section. To show you safely and cautiously how to do this. After getting the phone restored, the good folks at XDA showed me a newer, faster, and much easier way to root the phone, which we will release in a video tomorrow. I feel this method to be a lot more beginner proof and I'm sure you will all be glad that we do it this way. I don't want anyone running into problems, and I'm glad I learned my lesson with this today. I have absolutely no problem in admitting that I ran into an issue. It's important for me that YOU don't have any.
I do personally apologize for the delay, but before I show you guys how to do this, I want to make sure we're using the best and safest method of achieving root. Although I was in no danger of hard bricking the phone, I want to ensure that the rooting AND unrooting process is easy and fun for all of you.
So stay tuned tomorrow for an updated and new video with a better method of how to root your Samsung Galaxy SII.