Amazon Fire's Game-Changing Strategy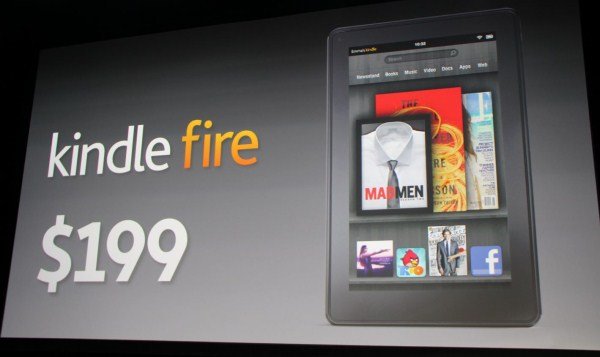 Amazon Fire's page is now finally up after crashing under a deluge of hits after its official unveiling. The tablet is a doozy; a relatively cheap, blazingly fast, multimedia powerhouse with a brand new browser that promises quick loading speeds.
But the piece of hardware doesn't really matter, in the end, to Amazon. It's the whole ecosystem Amazon's built around it that'll have them rolling in dough.
By providing customers with a free trial offer at Amazon Prime, the company is hoping to rope more customers into a subscription service that offers "unlimited, instant streaming," of over 10,000 popular movies and TV shows, for a monthly fee.
Amazon is also hoping to recoup their investment in song, music, magazine and book purchases through the device. That's why it won't come shipping with Android Market – Amazon hopes you'll use their App Store instead.
Since the Fire will be connected to users' Amazon accounts, the company will learn even more about their customers' buying habits – some very lucrative information, and it'll be learning new things with every action you take on its interface.
The Amazon Fire is a great piece of hardware – don't get me wrong – but it doesn't have to be groundbreaking for $199. All it has to do is get people in the door, and then Amazon is looking at a steady stream of incoming cash.
Related:
Liveblogging the Amazon Tablet Press Conference