Xiaomi Poco F5 vs Poco F5 Pro: The Complete Comparison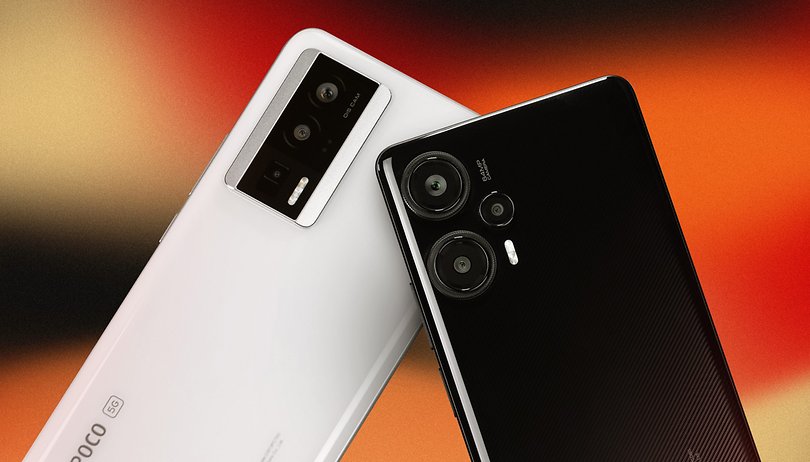 Xiaomi has just launched the Poco F5 and Poco F5 Pro, two relatively affordable smartphones that focus on performance. Both are equipped with Snapdragon SoCs that are worthy of current Android flagships, and both come at a lower price with some concessions on camera specs, among other things. In this comparison, we explain the differences between the Poco F5 and the Poco F5 Pro and tell you which Xiaomi model to choose.
This comparison is based only on the data sheets at first. You will soon be able to check our full review of the Poco F5 and the Poco F5 Pro. This comparison will be quickly updated with the test impressions.
Poco F5 vs Poco F5 Pro - Technical specifications
Product
Illustration
Screen
6.67" OLED
2400 × 1080 pixels
3200 x 1440 pixels
120 Hz refresh rate
SoC
Qualcomm Snapdragon 7+ Gen 2
Qualcomm Snapdragon 8+ Gen 1
RAM
6 / 8 GB RAM
8 GB RAM
Storage
8 / 12 GB LPDDR5 RAM
256 GB UFS 3.1 ROM
8 / 12 GB LPDDR5X RAM
256 / 512 GB UFS 3.1 ROM
Expandable storage
❌
OS
MIUI 14 based on Android 13
Camera
Main: 64 MP, f/1.8 aperture
Ultra-wide angle: 8 MP, f/2.2
Macro: 2 MP, f/2.4
Main: 64 MP, f/1.8 aperture, OIS
Ultra-wide angle: 12 MP, f/2.2
Macro: 2 MP, f/2.4
Selfie lens
16 MP, f/2.4
16 MP, f/2.4
Battery
5000 mAh
5160 mAh
Wired charging 67 W
No wireless charging
Wired charging 67 W
Wireless charging 30 W
Connectivity
5G / LTE / Wi-Fi 6 / Wi-Fi Direct / Bluetooth 5.3 / NFC
IP Certification
None
IP53
Colors
Black, white, blue
Black, white
Dimensions and weight
161.1 x 74.9 x 7.9 mm, 181 g
162.8 x 75.4 x 8.6-8.8 mm, 205 g
Contents:
Design and screen
The Poco F5 and Poco F5 Pro have a much more sober design than the rest of the manufacturer's catalog. No colorful colors or uniform photo modules. The two smartphones are soberly painted in black and white, with a blue version for the regular model.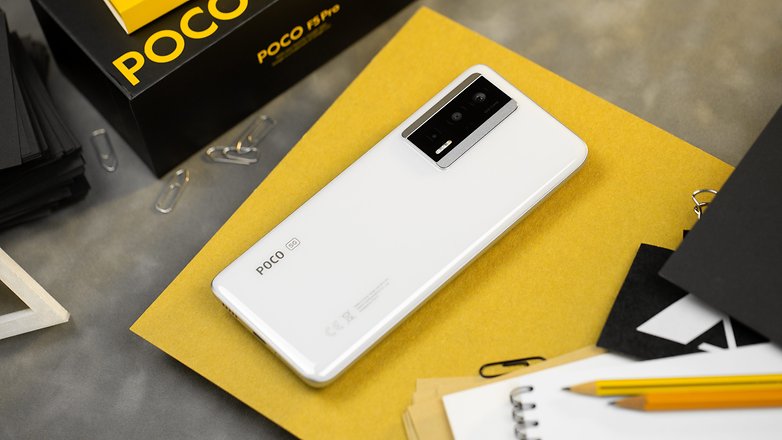 The frame and back are made of plastic in both models. The coating has a carbon fiber effect. The Poco F5 is not IP certified for water and dust resistance. The Poco F5 Pro is IP53 certified.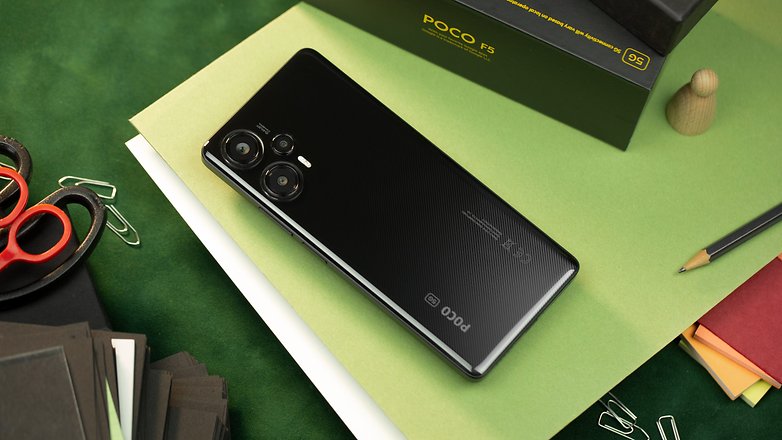 Both Poco smartphones also have a flat 6.67'' display with no curved edges. The Poco F5 has an OLED panel with a Full HD+ resolution of 2400 x 1080 pixels while the Poco F5 Pro has an OLED display with a resolution of 3200 x 1440 QHD pixels, and each smartphone offers a refresh rate of 120 Hz.
In terms of screen quality, the Poco F5 and F5 Pro are more or less equal, on paper. In terms of design, the Pro model has the advantage of being IP certified. But each of the two smartphones makes concessions on the all-plastic manufacturing which does not really look premium.
Last little detail, the basic Poco F5 has a 3.5 mm jack, which the Poco F5 Pro does not.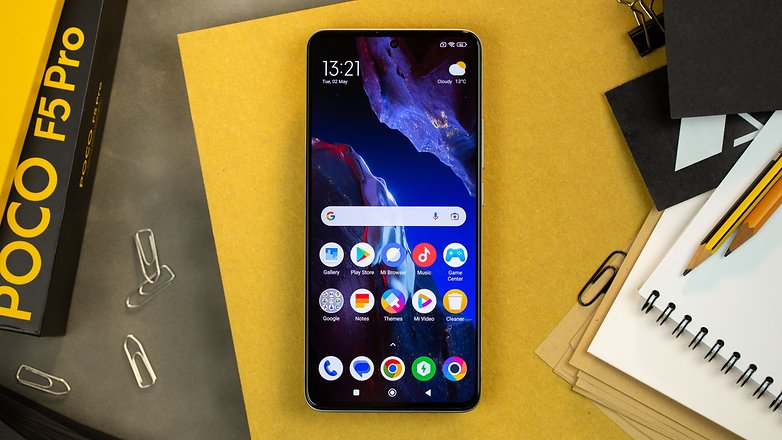 Performance and connectivity
Both the Poco F5 and Poco F5 Pro are powered by a Snapdragon SoC from Qualcomm. The base model features the Snapdragon 7+ Gen 2 while the Pro variant packs the Snapdragon 8+ Gen 1.
Both chips, especially the latter, are quite worthy of what you would normally find in an Android flagship. This is clearly the main selling point of these two Poco smartphones: high-end performance at a modest price.
The base model offers up to 12GB of LPDDR5 RAM and up to 256GB of UFS 3.1 storage. The Pro version also offers 12GB of RAM but LPDDR5X and up to 512GB of storage, also UFS 3.1. Unfortunately, neither offers expandable storage via microSD.
In terms of raw performance, the Poco F5 and Poco F5 Pro are quite similar. The Poco F5's Snapdragon 7+ Gen 2 is a very competitive chip that has little to envy over its more premium counterparts. This SoC has also proven to be very reliable in terms of stability.
In short, with the Poco F5 and Poco F5 Pro, you'll be able to play without any fluidity or framerate problems. The slightly more powerful chip in the Pro variant should allow you to push the graphics a little further. But the difference will not be very significant.
Both smartphones are obviously 5G compatible and support Wi-Fi 6, Bluetooth 5.3, and NFC.
Photo module
The Poco F5 and Poco F5 Pro pack the exact same triple photo module on the back and the same selfie camera on the front.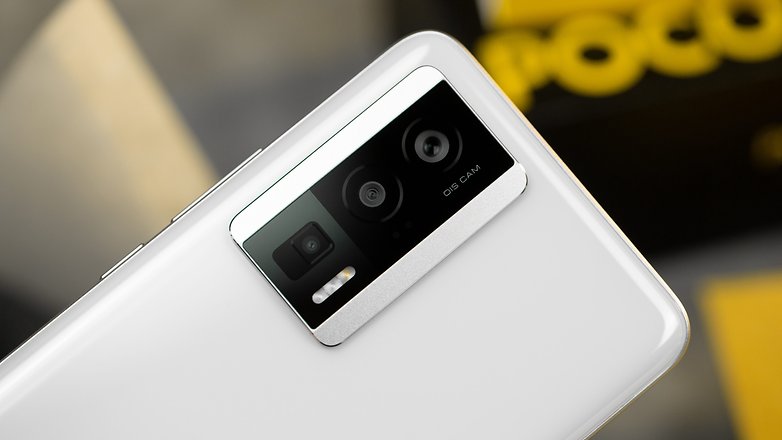 On the back, there is a 64 MP main lens coupled with an 8 MP ultra-wide angle lens and... a 2 MP macro sensor. Yes, on this range of products, we unfortunately do not escape the low-resolution macro lenses that serve only to add another camera on the specifications sheet.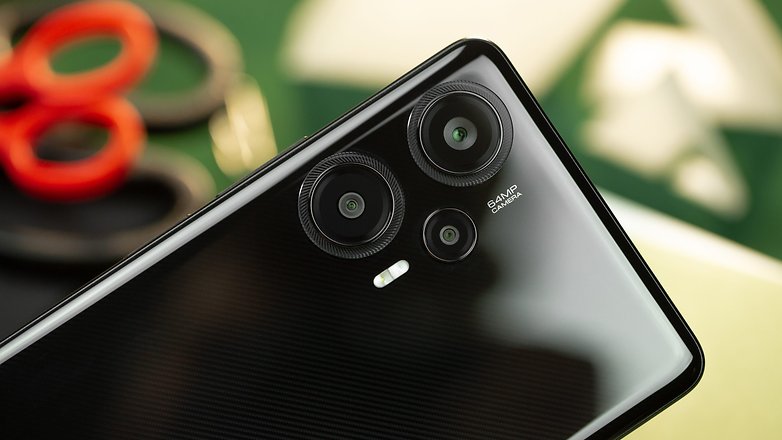 The selfie camera offers a resolution of 16 MP on each of the two models.
You can check out the two photo galleries from our respective tests of the Poco F5 (above) and Poco F5 Pro. You can get an idea of the photo quality. But it should not fundamentally vary from one model to another, given the similarity of their camera specifications.
Interface/OS
Both the Poco F5 and Poco F5 Pro run MIUI 14, Xiaomi's Android 13-based overlay. You can find our full MIUI 14 review as well as our list of MIUI 14's best features to learn more.
If you've owned a Xiaomi or Redmi smartphone in the past, you won't be out of place, for better or worse. The best being the fluidity of MIUI in terms of navigation and animations. The worst is the huge number of pre-installed applications.
As is often the case with Xiaomi, we don't have clear information about the update policy of the Poco F5 and Poco F5 Pro. But we should not expect a good software maintenance.
Last year's Poco F4 (and the Poco F4 GT we tested) will only receive Android-based MIUI 14 in June 2023, which is very late, almost more than halfway through the Android 13 lifecycle.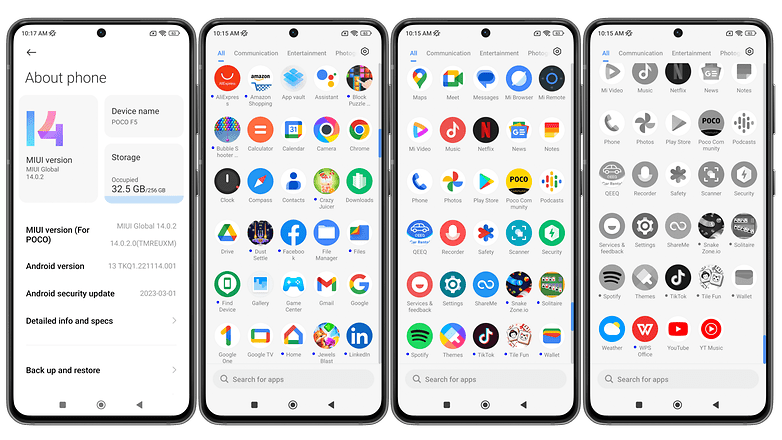 Battery life and fast charging
The Poco F5 and Poco F5 Pro incorporate large batteries that promise solid battery life on paper. The one in the Poco F5 has a charging capacity of 5000 mAh while the one in the Poco F5 Pro reaches 5160 mAh.
Both accept 67 watts of wired charging. But only the Poco F5 Pro accepts wireless charging (at 30 watts). Neither model offers reverse wireless charging.
On the PC Mark benchmark that we use for autonomy, the Poco F5 lasted 15 hours 33 minutes before falling below 20% of the remaining battery. For the Poco F5 Pro, we got 12:49. These are two very good scores, the one of the Poco F5 places it near the top of the rankings on the Android market.
For wired charging, it took 48 minutes to go from 0 to 100% on the Poco F5 and 53 minutes on the Poco F5 Pro.
Price and availability
The Poco F5 and Poco F5 Pro will be available immediately in Europe and Asia. They are available in several versions with the following prices:
| | | |
| --- | --- | --- |
| | Poco F5 | Poco F5 Pro |
| 8/128 GB | $379 / €429.90 | $449 / €579.90 |
| 12/256 GB | $429 / €479.90 | $499 / €629.90 |
| 12/512 GB | ❌ | $549 / €649.90 |
As usual, despite the dollar pricing announcement, Xiaomi won't be selling the Poco F5 in the US.
Conclusion
The Poco F5 and Poco F5 Pro are not really flagship killers. Android flagships are out of price in 2023. Facing behemoths like the Galaxy S23 and Xiaomi 13 sold for close to 1000 dollars, Poco (and Xiaomi) can't compete.
But they are clearly good, more affordable alternatives to current high-end smartphones. If performance and battery life are important to you, the Poco F5 and Poco F5 Pro are a much more reasonable choice in terms of budget. And you don't lose much in terms of user experience.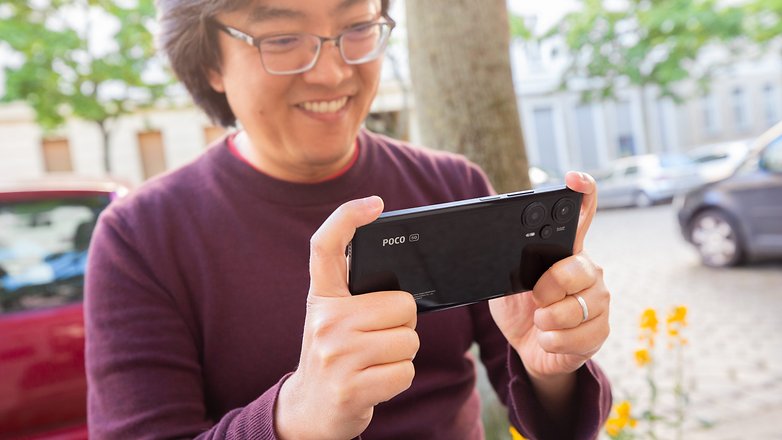 Logically, you have to deal with some trade-offs on the design (plastic frame, no IP rating on the Poco F5) and especially on the photo quality. The update policy is not optimal either and the interface is full of bloatware.
But that's the price to pay for a competitive price/performance ratio if you don't want to go broke in 2023.
What do you think of the Poco F5 and Poco F5 Pro? Which model seems more interesting to you? The Pro version is not different enough from the basic version, in my opinion. I also wish Poco had put more effort into the camera module. Do you think I'm too demanding?