Xiaomi Pipi Lamp Review: A Smart Lamp with a Camera and Personality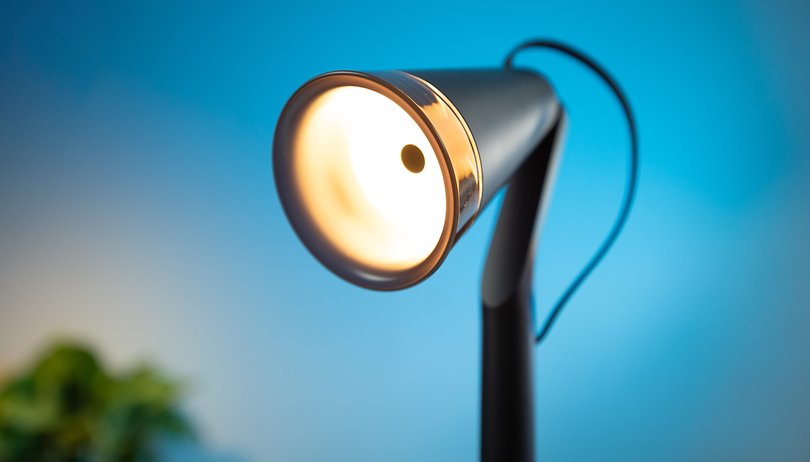 The Xiaomi Pipi Lamp sounds cute, but it has a lot going for it. There's a camera in the middle of the lamp's head, and the desk lamp has its own personality, or should I say two. NextPit purchased a lamp from China and reviewed it for you.
At the major Xiaomi event in China which revealed the Xiaomi 13 Ultra (read our review), the Pipi Lamp was actually just a footnote. However, the cute lamp did cause quite a stir at the very end of the event. After all, a camera and two electric motors with appropriate software gave it something of a personality.
What does this lamp with a personality do?
When it's not dutifully following your hands on your desk or shining light on a specific spot, the lamp takes a peek around. It wiggles its head, nods encouragingly at you, or even 'blinks' at you and wants to play. If you have problems interpreting the emotions of the Pipi Lamp, you can also view the emotional state in the app and find out: 'My lamp is bored' is one such example.
This can be solved by patting the touch-sensitive surface that is its 'head', or by playing catch with the lamp. Depending on whether you have assigned the "Clingy" or "Noble" personality in the app, it will more or less actively beg for your attention. What does it look like? Just check out the video below:
Apart from that, the Pipi Lamp offers the usual slew of features commonly found in smart lamps: You can adjust the brightness and the color temperature via the app, where the former can also be done via gesture control. There are also gestures to turn the light on/off, enable/disable hand tracking, and store up to three automated smart home tasks in the Xiaomi Home app.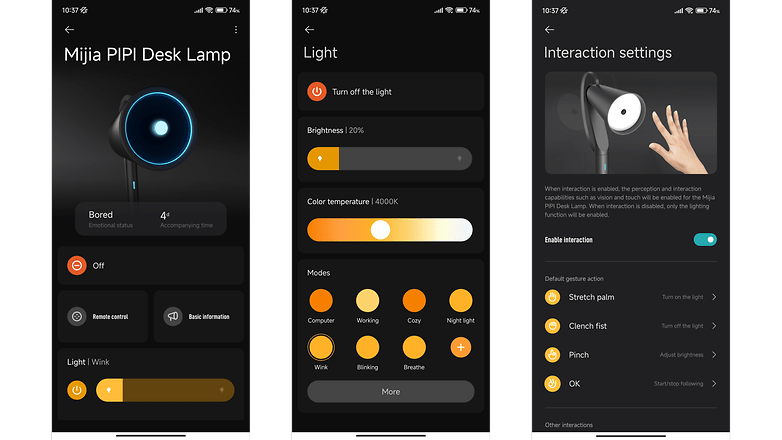 Unfortunately, the Xiaomi Pipi Lamp is currently only available for purchase in China, and even then, only via Xiaomi's crowdfunding platform known as YouPin. The desk lamp costs 499 yuan there, which is the equivalent of approximately $73. It remains unknown whether the lamp will be sold outside of China in the near future. At least on the crowdfunding platform, the lamp has achieved going over its target by 1,000%.
Personally, I found the lamp to be quite uncanny. On the one hand, it's creepy when an object that is "dead" pretends to be alive and wants to interact with me. Of course, there's the camera located in the lamp's head which constantly watches me at my desk.
I might be getting ahead of myself by complaining about being watched all the time, be it about my MacBook (buying guide), the Amazon Echo Show (tips & tricks), or the Peloton Bike+ (review), right?