Xiaomi Presents the Xiaomi 14 Live At The Qualcomm Summit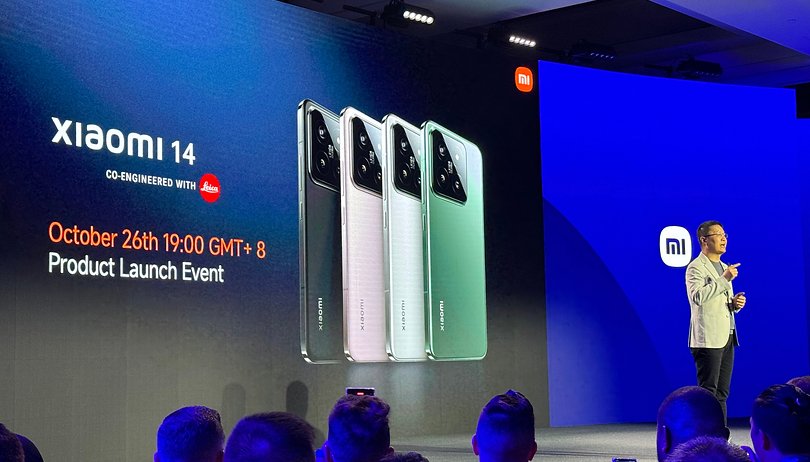 Xiaomi President and partner William Lu pulled the new Xiaomi 14 out of his pocket during the Qualcomm Summit 2023 on the Hawaiian island of Maui—and then confirmed its launch date. Lu was almost euphorically enthusiastic about the new Qualcomm chipset, Snapdragon 8 Gen 3.
With the Xiaomi 13T family still fresh from the oven—like our Xiaomi 13T Pro review—in Europe, the Chinese manufacturer's next flagship model was already announced.
While commenting on the partnership between Qualcomm and Xiaomi, the Xiaomi manager suddenly pulled the Xiaomi 14 out of his pocket and proudly held it (unfortunately much too briefly) towards the auditorium. This, Lu revealed, would be powered by the Qualcomm SoC, Snapdragon 8 Gen 3, which had been introduced shortly before. It would be the first smartphone worldwide with the new Qualcomm smartphone chipset.
We were told several times during the presentation that Qualcomm is mighty proud of the Snapdragon 8 Gen 3. The new chip is supposed to have a big performance leap (30 percent faster CPU) and consume 20 percent less energy at the same time. Especially for gaming, but also in terms of AI, Xiaomi wants to score in terms of performance with the Xiaomi 14.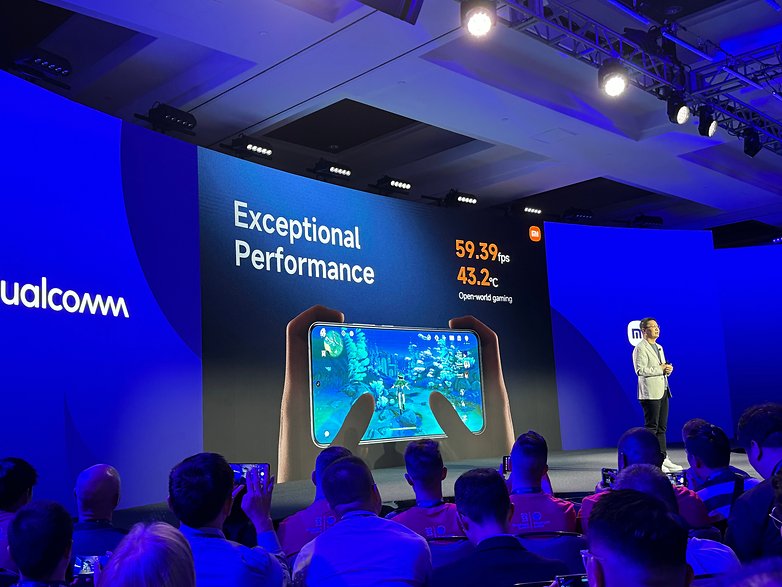 Of course, it remains to be seen how good the new Xiaomi flagship will ultimately be. However, if you want to mark the launch date in your calendar, you have to set your sights on October 26, 2023 at 7 p.m. Chinese time (4 am PST, 13h CEST).